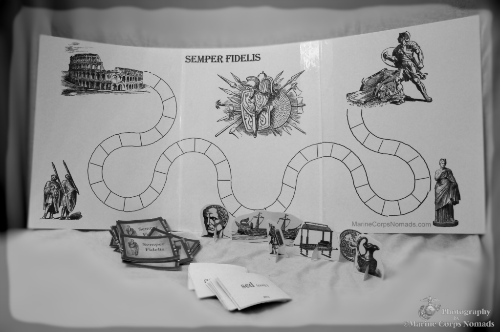 We're having lots of fun learning Latin with Visual Latin, but we still need more review and practice.  I started out making up some vocabulary flash cards and ended up creating a game board with game pieces.  For this game, it's basically taking normal flashcard review and turning it into a game.  If you get the word correct, they you get to roll the die and move on the game board.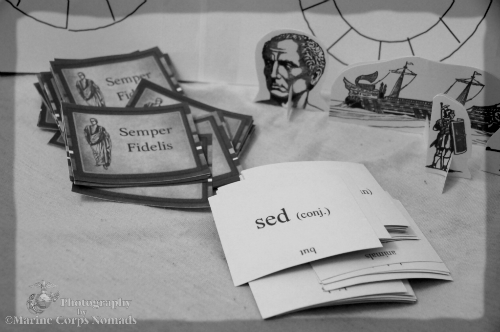 I've only completed the vocabulary flash cards for Visual Latin lessons 1-10.  I'll add more cards as I get them completed.  For now, we plan on at least going through lesson 30.
Here are the free downloads for the Semper Fidelis Latin Vocabulary game board and game pieces and the vocabulary flashcards for Visual Latin lessons 1-10.