Hiking with dogs can be a fun experience for both you and your dog if you take the time to properly prepare for your outdoor adventure. A little preparation goes a long way in helping create fun memories.
Our dogs love to go hiking with us. In fact, as soon as we pull out the packs and hiking boots, they get excited. It's been a bit of a learning curve for both us and them to get them to be good hiking buddies. We're currently conditioning them to be able to go on longer hikes with us.
Based on our experiences, I've assembled the following 10 tips for hiking with dogs.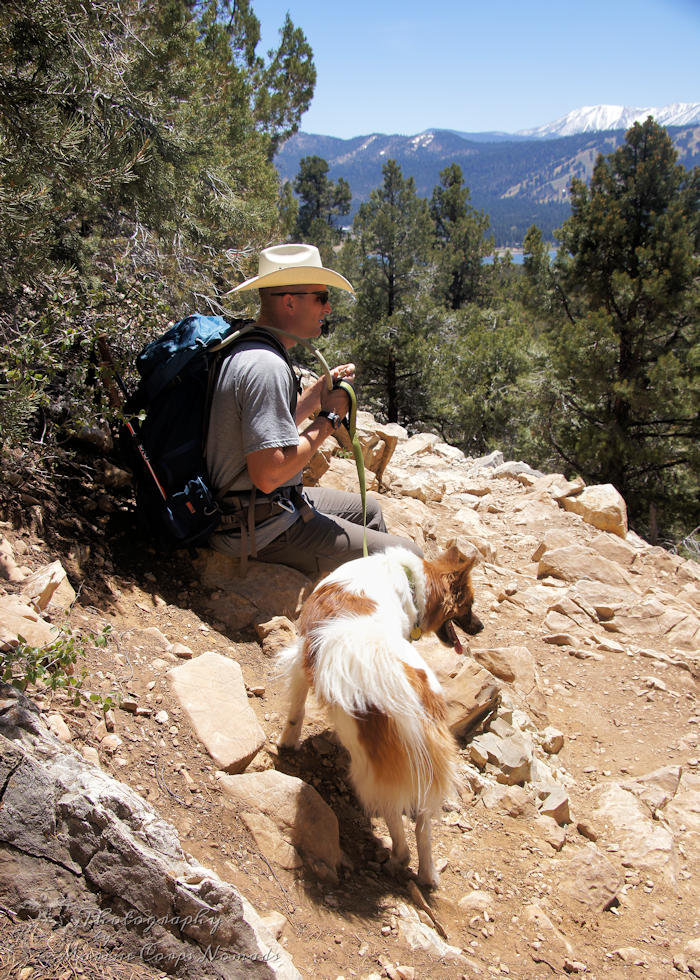 Prepare for the Hike
Training. Before you head out on the trail with your dogs, make sure they are used to being on a leash. Most trails require dogs to be on a leash, so you don't want to take them out on a hike only to find out that they hate being on the leash. There are going to be all kinds of unfamiliar sights, sounds, and scents on the trail, so a trail hike is not the time to test out their ability to behave and listen.
Conditioning. Build up to longer hikes with a series of shorter, easier hikes to toughen paw pads and develop endurance. If you have a young puppy, most vets recommend that you wait until 5 or 6 months to take your puppy out on the trail. By this point, your puppy will have received all of his shots and be less susceptible to picking up illnesses while on the trail or from other dogs they meet along the way.
Research. It's important to research the trails that you plan on hiking with your dogs. You don't want to get to a location and be turned away because they don't allow dogs. You want the hike to be an enjoyable experience for both you and your dog. Make sure that the trail is safe for the dog. If you're going to be hiking on hot sand/rocks or on ice/snow, you may want to consider dog boots to protect the paw pads.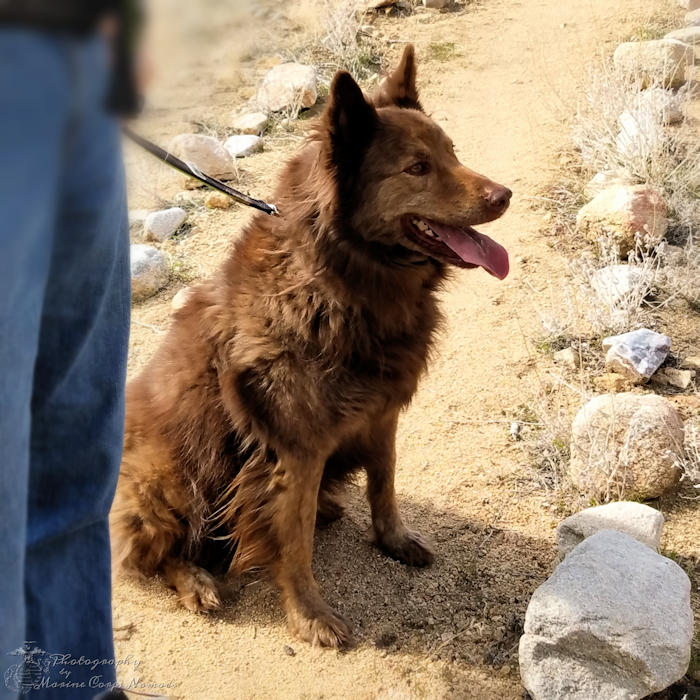 Check the Gear
Leash. Pick the right leash for your dog. It's important to note any length restrictions for the trail you'll be hiking. Don't use a retractable leash if your dog pulls as it can be difficult to reel them back in if they spot a squirrel. A good leash will be well-made, sturdy, and offer the option to hold at the base of the leash for times when you need to keep your dog close at hand. A hands-free option is great for times when you want more freedom on the trail.
Pack. It's critical that you test the fit of your dog's pack. If it doesn't fit properly, it could cause pain and/or chafing. You want to adjust the harness so it's snug where you can fit roughly two fingers under it. It shouldn't move around. After the pack is properly fitted, it's time to load the pack with food, treats, water, and bowls. As you're loading the pack, make sure that you're equally distributing the weight on both sides. You'll also want to weight pack to verify that the total load doesn't exceed one-third of your dog's weight. I recommend doing a few test runs at home to allow your dog to get familiar with the feel and weight of the pack.
Other Gear. Make sure you have poop bags with you. A little bag dispense clipped to the pack makes it easy to pick up poop, double bag it,  and pack it out. If you're going to be hiking while it's still dark, make sure your dog is wearing reflective gear (pack, collar, leash…). It's also a good idea to have a little LED light for their gear.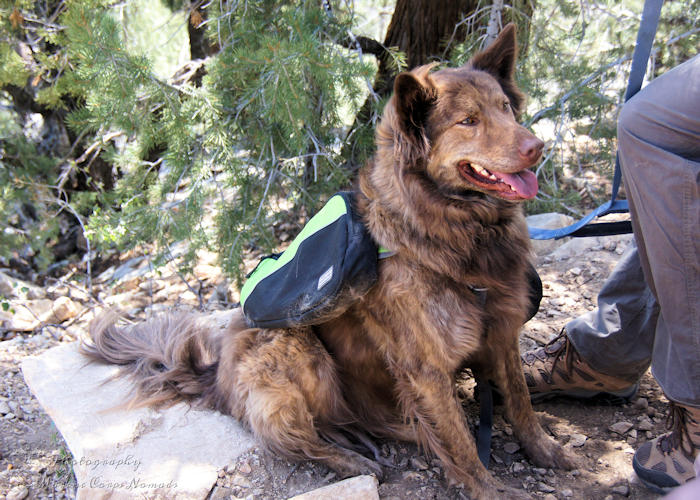 On the Trail
Food. Give your dog their normal meal prior to heading out on the hike. Take additional food and snacks with you. If possible, stick with food and treats that your dog normally eats. You do not want to give them something new as it could cause an upset stomach on the trail. Depending on the intensity of the trail, you'll want to give your dog additional food (not just treats) on the trail.
Water. Offer water to your dog roughly every 15 to 30 minutes, depending on trail difficulty and temperature. If you see them acting thirsty, stop and give them something to drink. Be aware of contaminated water in lakes and streams and use common sense when allowing dogs to drink from natural water sources. It's better to give them water that you've carried in or filtered.
First aid. Pack bandages and an antiseptic for wounds, a liquid bandage for split or cut paw pads, and tweezers for tick, thorn, or cactus spine removal.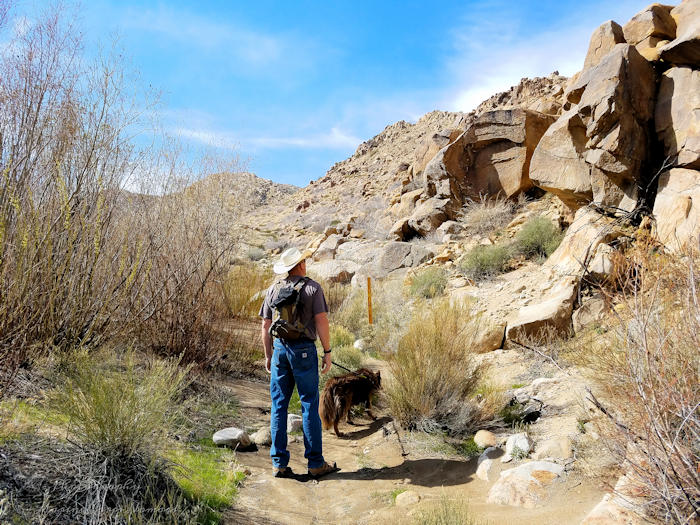 After the Hike
Health Check. Do a thorough check of your dog after the hike. Make sure they didn't pick up any unwanted visitors like ticks, thorns, or cactus needles along the trail. Look for any injuries to the paws and treat, if necessary.
Hiking with dogs should be an enjoyable experience for both you and your dogs. It may take a little (or a lot of) training, but it's worth it to have them with you on your adventures. Safety is always a big concern for everyone on a hike, so use common sense when deciding if your dog is ready for a trail. Know your environment and any dangers that may be in the area. Most importantly have fun!
Where are your favorite places to hike with your dog? I'd love to hear about them. Leave a comment below and tell me about them.