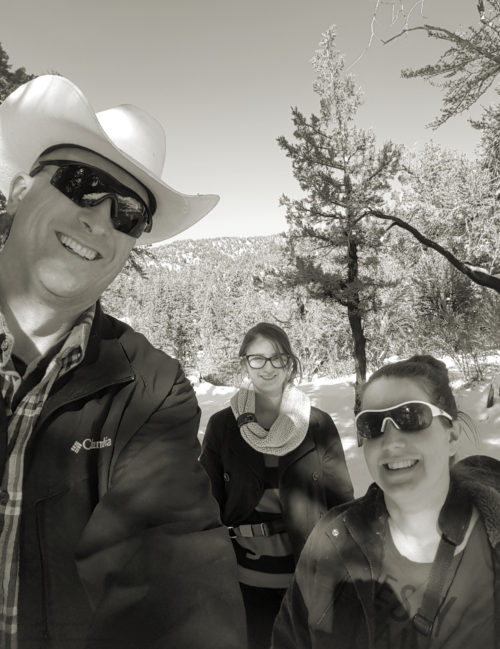 Cold weather. Snow covered mountains. More snow. It's time to go explore the winter wonderland. Build a snowman? We'll have to wait to see what the snow is like once we reach our destination. A picnic lunch has been packed. The dogs are settled in. It's time to head on our way.
Switchback roads. Snow everywhere. It's going to be a fun day of exploration and hiking in the snow. The dogs get excited as they know what lies ahead.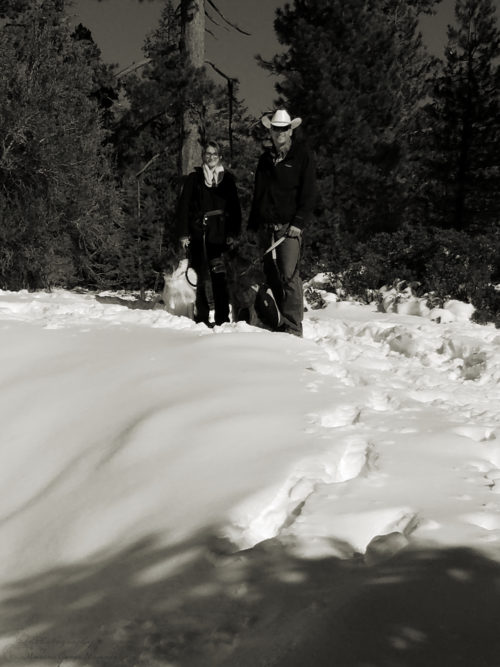 Sadly, the Big Bear Discovery Center was closed for the day as was the parking lot, so we had to try to locate a new place to park. The trailhead parking lot was super crowded as families were having a blast playing in the snow, but we eventually found a parking spot. A quick picnic lunch gave us the needed fuel for our hike.
Wiley had his own pack to carry water as he thought he was a sled dog last time. We thought the pack would give him a purpose and slow him down a little. (It worked even though he was pulling at first. He would have been very happy if he could have been completely off-leash, but that wasn't an option.) It took him some time to get used to wearing it again as he hasn't used it in at least a couple of years.
The snow was rather deep, but the trail itself was packed down enough to make walking fairly easy. The only issue came as the sun warmed the snow, and the trail become slushy at certain points. The dogs were having a blast. Wyatt was a full alert as the snow fell from the trees and critters scurried here and there. He wanted to chase which lead to more pulling than is normal for him.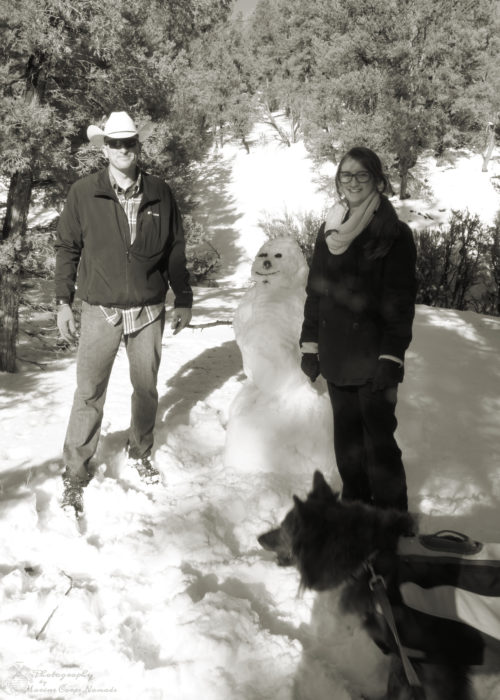 On our way back down the trail, Munchkin decided that she wanted to build a snowman. Not having grown up around snow, this was a wonderful opportunity as it was true packing snow – perfect for building a snowman. With around 2 feet of snow on the ground, the process was quick and easy. She and Daddy used natural items found around the area for the face.
Once again, we had perfect weather for hiking in the snow. The amount of snow on the ground was a treat for us desert rats. It was beautiful. We came home tired but satisfied with our snowy trip.