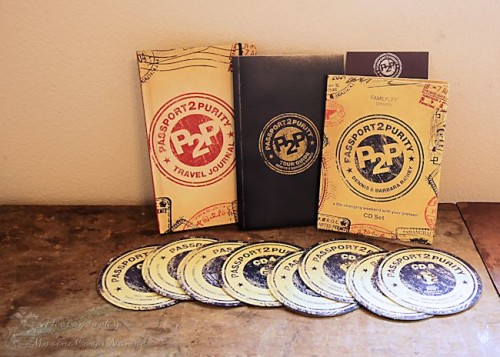 Special thanks to FlyBy Promotions for providing a review copy of the Passport 2 Purity materials for us to go over in our home.
13. One of the magical numbers in a child's life. At 13, they become a teenager, a young adult. It wasn't long ago that the age of 13 marked the time when a boy became a man. Many cultures mark this day with a celebration as a way to honor the person coming of age. Somewhere along the way, we have lost sight of the importance of celebrating such milestones with our kids. For Munchkin, we made a big deal of her 13th birthday including notes of encouragement from family members and a purity ring from Daddy.
As our children grow up, they are faced with many decisions. It's our job to help guide them along their path and prepare them for their future. One of the important tasks along the way is talking about sex. It's one of those topics that many parents shy away from, but it's certainly not something that we want them learning about first from friends, school, or the media. We want them to learn about it in a way that will stress that sex isn't something that should be jumped into just because everyone else is doing it.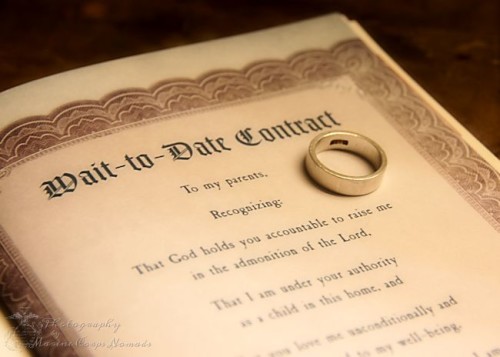 We have to talk about what???
Will it be comfortable to talk to your kiddo about sex? Most likely, no. Is it important? Yes. You know your child better than anyone else, so you may find that you need to have the talk sooner rather than later. You may also find that having open conversations as the topic comes up will help prepare the way for a more serious talk later. Whatever approach you take, make sure your child knows that you are there to answer any questions that they have about adolescence. Make sure you work on being more relaxed about talking to your child about all topics, even the uncomfortable ones.
Passport 2 Purity helps make the talk about sex, purity, adolescence, relationships, peer pressure… with your child a little easier. In fact, it turns the talk into a weekend of fun and bonding. It gives you a step-by-step guide on how to talk to your kids and includes fun activities to drive the message home. Dennis and Barbara Rainey are your guides throughout this weekend. There are times throughout the weekend when there needs to be separate talks for the boys and girls, so Barbara handles the girl talk while Dennis handles the guy talk.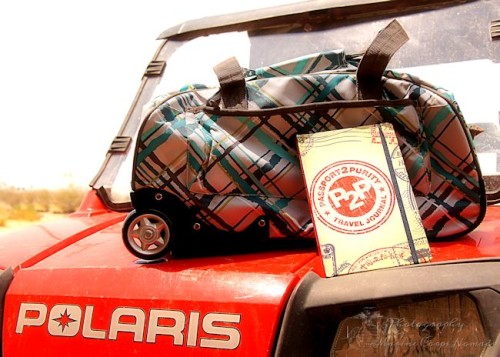 The Getaway Weekend
To make things easier, the program has a schedule all laid out for you. It's a two day program, so you'll want to plan accordingly.
Your getaway begins on a Friday evening. It's recommended that you actually do get away from home, so you can make the weekend something truly special for your child. Not to mention, you'll be away from the normal distractions that come with staying at home. I don't know about you, but if we stay at home, I tend to get caught up in tasks that need to be done which means I need to be intentional about setting aside time for quality family time. That's why it's often easier to get away as you remove yourself from the daily grind – especially if you leave the electronics behind. That being said, you will be listening to 2 different sessions as well as doing a couple of projects, so you'll want to make sure you have an mp3 player or cd player available.
On Saturday morning, you'll complete 2 more sessions including a couple of projects. There is an optional session that is gender specific which you may or may not decide to do depending on how comfortable you are with the information being presented and how it is presented. It's highly recommended that you do at least talk about the subjects covered as you don't want your child to deal with it on their own.
Saturday afternoon is free time that is meant to be spent doing something really special with your child based upon their interests.
Saturday evening is spent on session five as well as a project. You'll be wrapping up your evening with a celebration dinner where, if desired, you'll present your child with a gift as a keepsake from the weekend. While the weekend is over, there is still more for the child to do when they get back in the form of 25 devotionals. As your child goes through the devotionals, you'll want to continue to touch base with them and pray with them. Don't stop talking and bonding just because the weekend has ended.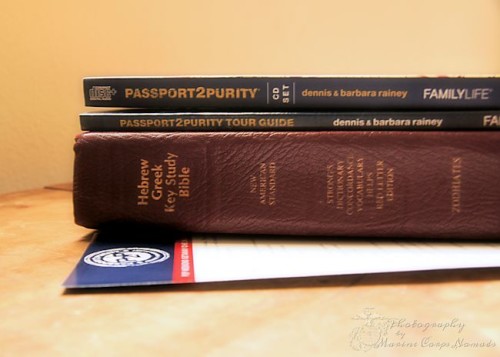 Prepare and Pray for Your Child
It's important to note that this isn't just a pick up and go type of program. It requires preparation on the part of the parent to make the weekend successful. The Tour Guide is your best friend as it contains check-lists and everything you need to be prepared for the weekend. The most important part of all of this is praying for your child. All of this is great, but it's all for not if you're not praying for your child before, during, and after the weekend. There is a really good chance that there will be times throughout the weekend that you and/or your child will be uncomfortable with the topics being covered, but it's important to continue working your way through the program.
All of the sessions are on cds, but there is also a cd that contains all of the sessions in mp3 format which makes it easy to put the sessions on you phone, tablet, or mp3 player. The student journal has a place for the parents to write a special note to the child as well as a place to put some photos of the parent(s) as they grew up. This program is set up to help open the communication lines between parents and children as it gives them a chance to talk about puberty, sex, purity, relationships…
As a parent, I highly recommend listening to all of the sessions prior to listening to them with your child. You want to know what will be said and not caught off guard. Some topics may be set aside for a later date, or you may find that you need to adjust how the information is being presented. Remember, you know your child best. I personally found that they approached all the topics well, but each child is different, so keep that in mind as you prepare for the weekend.
Parenting is not an easy job, but it is rewarding. This updated Passport 2 Purity program is there to help you have a little easier time with talking about some difficult topics with your growing child. The years between childhood and becoming an adult are not easy for the parent or the child, but it's important that we're fully committed to each child to give them the best chance for a successful life.
About the Passport 2 Purity Getaway Kit:
Tour Guide for the parent
Travel Journal for the preteen including 25 follow-up devotions
(8) CDs containing 5 sessions, scripture memory songs and downloadable MP3s:

Session 1: Beginning the Journey – Challenges, Traps, and Choices
Session 2: Running With The Herd – Friendships and Peer Pressure
Session 3: Ready For An Upgrade? – Changes in Him, Changes in Her
Session 4: Destination: Lé Pure – Setting Boundaries
Session 5: Crossing The Date Line – Seeing Dating Differently
Connect with Family Life on the Family Life Website, Facebook, and Twitter. You can also connect with Dennis Rainey and Barbara Rainey on Twitter.
Want to purchase the kit? You can use the promo code PASSPORT to receive a 25% discount on the PASSPORT2PURITY GETAWAY KIT THIRD EDITION through 8/31/15.