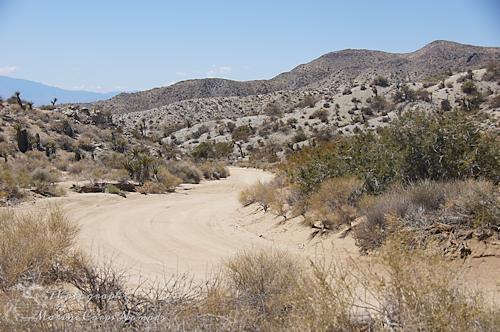 We were heading down the hill to get some groceries and see a movie, but we decided that we would take an off the beaten path route instead of the traditional highway route. We put on our hiking boots and brought our camelbaks "just in case". Daddy did a quick check on his truck to make sure everything looked good, and we hit the road.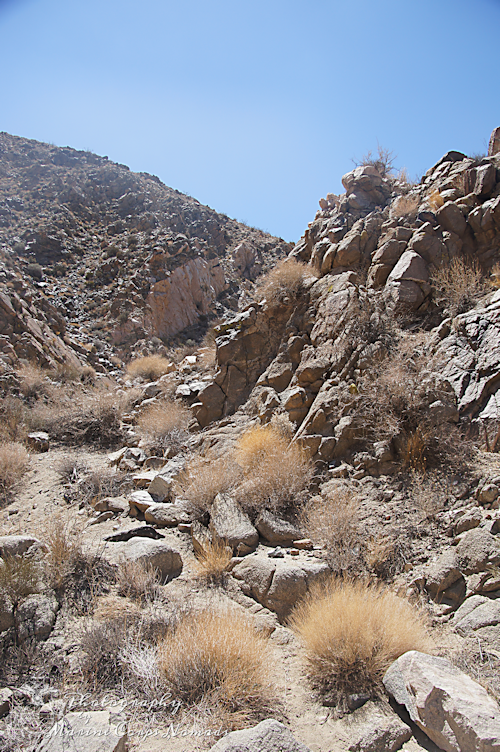 Our normal drive, while still pretty, takes us on paved roads and highways. This alternate route took us through Joshua Tree National Park and down some "4-wheel-drive-only" dirt roads.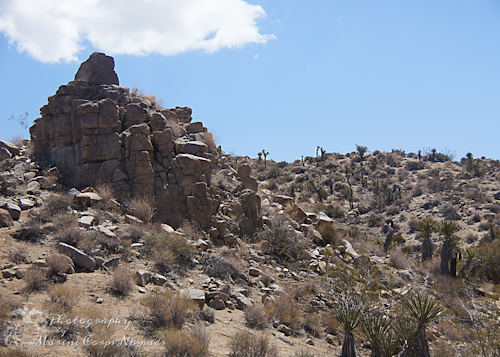 We drove a few popular climbing and hiking spots and kept going. If we weren't on a semi-schedule, I'm sure we would have checked out these spots a little more, but while we weren't on a tight deadline, we didn't come out to really explore this time around. It was still fun to watch others bouldering, free climbing, and harness climbing.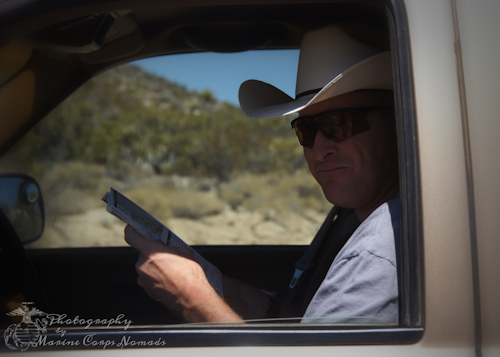 Daddy wants to to back out sometime and do a little bouldering. 😉 The free climbing seems way crazy to me.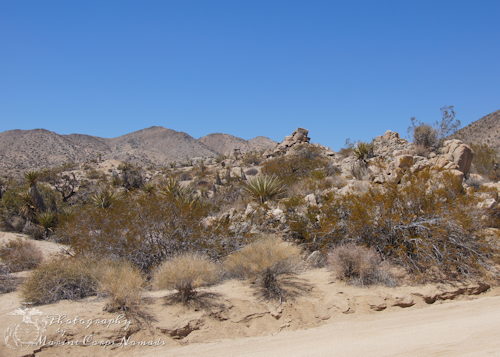 At one point during our trip, we decided to pull off the dirt road and eat a picnic lunch. Because the area didn't have anywhere to sit, we ended up eating in the truck with the windows open. It was beautiful weather – not too hot, not too cold with a nice breeze blowing.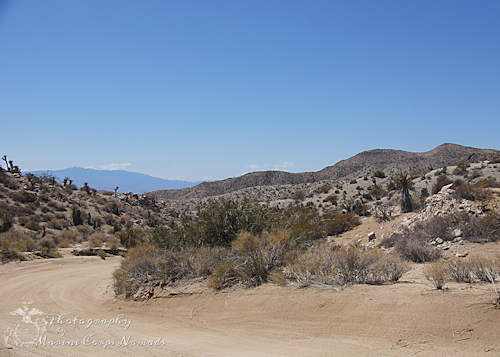 I love these drives as it gives us an opportunity to talk without a bunch of distractions. The drive wasn't nearly as crazy as we thought it might be based upon some things other people had told us. You definitely want 4-wheel-drive in certain areas, and you wouldn't want to take a car down some parts of the road. That being said, it wasn't anything crazy.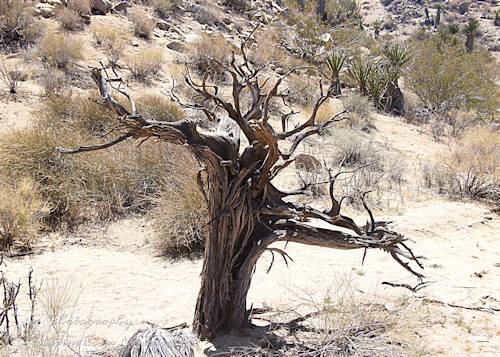 Overall, this little scenic route was a nice drive that got us off the pavement and onto the dirt. 🙂 We did discover towards the end of the route, nearer to our final destination that it wasn't an area that you would want to drive at night which is good to know. 😉