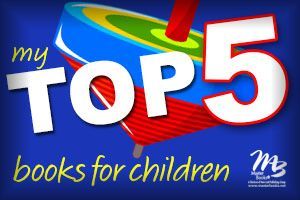 A couple of months ago, I was given the opportunity to join a wonderful group of ladies, Moms of Master Books, who review family books from Master Books and help spread the word about not only the books but also the good news contained within. I've long been a fan of the books that Master Books, New Leaf Publishing, and Attic Books put out. Many of the books are wonderful creation resources, but even the books that are not creation/Genesis related are solid Biblically. I appreciate that the company has taken a stand and is not ashamed to spread the gospel of Christ. Because of this, I was more than happy to become part of this lovely group of ladies.
This month, the ladies are sharing their top 5 books from 2012. Because I haven't been a member of the group the entire year, I'm adding in some of my favorite Master Books resources that I've either purchased or reviewed in the past to round out my top 5 books. You'll want to check out the other Moms of Master Books posts as well to see their favorite books.
The True Account of Adam and Eve
The Biblical account of Creation and the Fall of man is an important cornerstone in our faith. Because of this, it's critical that our children are brought up to know that these events are just stories; it's the real history of mankind. With all of the information bombarding our kids these days, we need to help them feel secure in their beliefs and help them truly understand why they believe the way they do. Without this, they will not hold firm in their faith. Books like The True Account of Adam and Eve use beautiful illustrations and charts to help capture the imaginations of the children, and then the book teaches them the truth – both good and bad – about Creation and the Fall.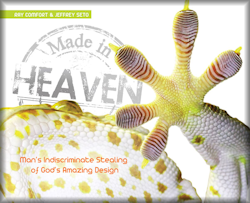 Made In Heaven
We hear so much about evolution everywhere that we turn. It's on tv, in books, in games, in museums, at the zoos…. We're constantly told that nature shows us evolution is a fact, but that's not really true, is it? Made In Heaven makes a strong case for a magnificent Creator who had a grand design. When man needs to "create" something, we often turn to nature as it is true that the best designs can be found in nature. It really makes one think about why, if evolution were actually a fact, we would always be turning to nature to find the answers when we are so highly evolved. Hmmm….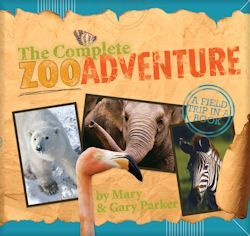 The Complete Zoo Adventure
Whenever we head to the zoo or aquarium, we are bombarded with evolutionary content. Some of it is rather laughable if you really read it. That being said, kids don't always understand that not everything that they read is true. When you're able to equip them with truth and/or how to discern the truth prior to a field trip, it's a blessing for everyone involved (with the exception of a secular tour guide who is probably not prepared to answer questions relating to the Creation/Evolution debate.) The Complete Zoo Adventure can be used before a field trip or even as a field trip at home. It's a wonderful Creation-based resource. Also available The Complete Aquarium Adventure and The Complete Creation Museum Adventure. (We've purchased some of these books and received some as review items.)
Your Guide to the Grand Canyon: A Different Perspective
If you're headed to the Grand Canyon and you want a resource from a Creation perspective, Your Guide to the Grand Canyon is your go-to book. Most books and resources about the Grand Canyon contain a great deal of evolutionary content which seems to change over time, but this book is written with a Biblical worldview. We have used this book numerous times at the Grand Canyon. It is one of the best guide book purchases that we've ever made. Prior to heading to the Grand Canyon, we also used is as a base for a Grand Canyon unit study. It's a complete stop-by-stop tour book and so much more. Other books in the True North Series include Your Guide to Yellowstone and Grand Tetons National Parks and Your Guide to Zion and Bryce Canyon.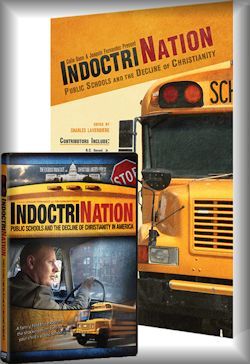 IndoctriNation: Public Schools and the Decline of Christianity in America
Our family recently watched the IndoctriNation dvd and found ourselves saddened by the information. While D and I both knew that state of our nation, actually watching the dvd put a different twist on things and made it even more real. I'd like to say that we were shocked, but sadly, I couldn't say that. What we found most interesting was the timeline s sequence that showed how public education came into being in the United States and where it went from there. It definitely causes parents to take a harder look at the educational decisions they are making for their children.
The Indoctrination dvd has a companion book that expands upon the information covered in the movie. I have not had a chance to read the book yet. Currently, Master Books is running a special for $15 off the IndoctriNation combination set. I won this set from a Master Books Facebook party prior to becoming a member of Moms of Master Books.
I could easily list many more books, but this is a top 5 post which means that it's time to stop. One thing that I've noticed is that my favorite books varies from time to time based upon what is going on in our lives. That made it rather difficult to pick only 5 books. Don't forget to stop by and check out the other posts to find a few more treasures!