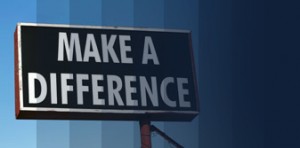 When I saw this is a library-loving blog challenge over at Brimful Curiosities, I knew that I would want to join in.  As a homeschooler, I love books, and we like to support our local libraries.  While we aren't using our current library quite as much as we used our old library (because they did not have the online catalog available), we still want to support the library system!  (They have recently added that option, so we'll probably be making more trips to the library again.)
For every commenter on this post between now and Saturday, March 27, at midnight Arizona time, I will donate 50 cents to the Yuma County Library, for the first 100 comments.
How easy could it be? All you need to do is leave a comment! If you don't know what to say in your comment, "I love libraries" or "books are great" will do.
Note that my pledge is "per commenter"—so if a single person leaves 50 comments, that still only counts once!  You can do even more by spreading the word … please link to this post, tweet about it, and send your friends here so they can comment and raise more money.
When you've left me a comment, please visit WriterJenn for a list of participating blogs and leave them comments as well, because they are also donating to their local libraries! The more blogs you visit, the more libraries you can help!