This naturally gluten free trail mix is packed with omega 3 goodness. It can easily be customized for taste preferences, but I personally love the sweet, salty combination of dried cranberries with nuts. Toss in some dark chocolate chunks for a more indulgent treat.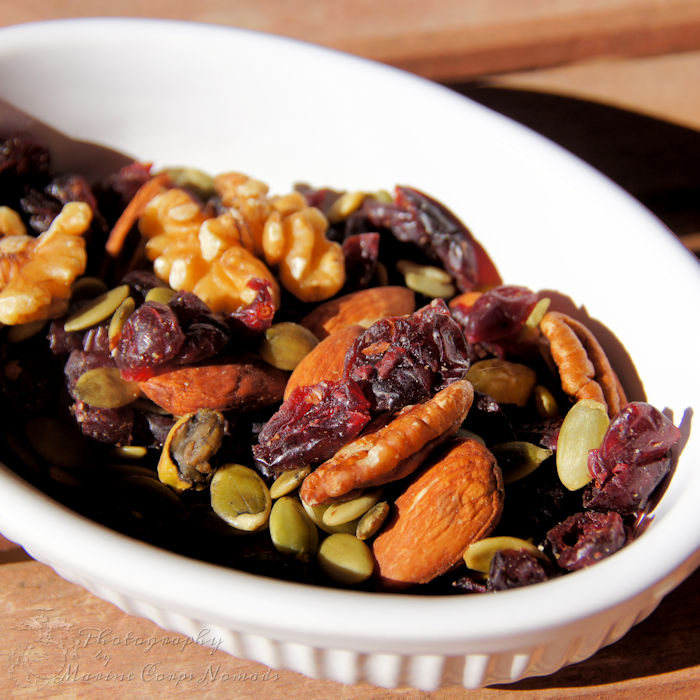 I've found that this particular mix helps calm cravings in between meals or in the evenings. It gives an extra boost when I feel like I'm dragging. It's a good source of omega 3 fatty acids, magnesium, iron, protein, fiber, and other vitamins. It doesn't have any cholesterol. If you use unsalted nuts, it will also be sodium free.
Lately, I've been snacking on this at home, but it would be excellent for on the trail. Toss it in the backpack for a quick snack while out hiking or climbing.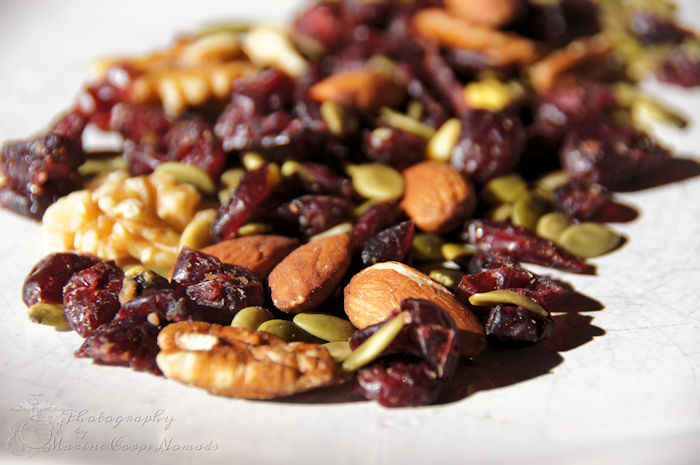 Gluten Free Omega 3 Trail Mix Recipe
1 Cup Dried Cranberries
1 Cup Walnuts
1 Cup Raw Pepitas
1 Cup Unsalted Roasted Almonds
1 Cup Raw Pecans
1 Cup Raw Pistachios
Mix together all the ingredients and store in an airtight container. Storing in portion sized baggies allows for easy grab and go snacks. Serving Size: 1/4 Cup