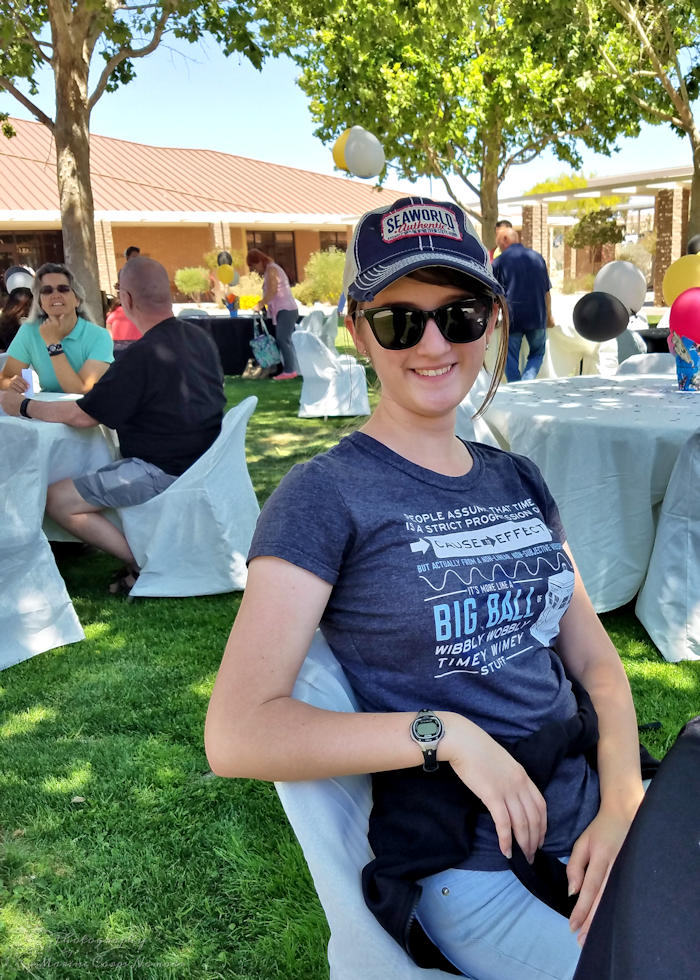 It's hard to believe that 2 years have passed since M's high school graduation. Time has flown, and now she's getting ready to graduate with a 2-year degree and transfer to her 4-year university. I can't say that I'm ready for all of this to happen, but it's happening.
This month is going to be filled with various graduation festivities in addition to trying to wrap up her studies, finish projects, and cram for finals. The celebrations started off with the first annual transfer student luncheon where students were recognized for being accepted to a 4-year university.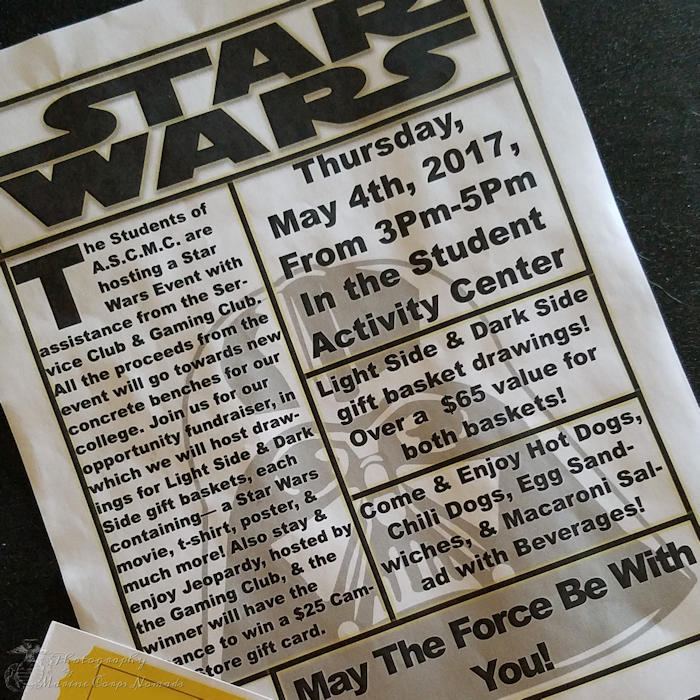 The luncheon, due to being held on May 4th, had a bit of a May the Fourth be with You theme. (Plus, they were having a fun Star Wars event later in the afternoon.) The food had that typical graduation feel with hot dogs, hamburgers, baked beans, corn-on-the-cob, and fresh fruit. While we didn't eat most of the food, M did enjoy some of the corn-on-the-cob as our table was the first table at the buffet, so she felt safe that there hadn't been any cross contamination with the buns yet. We also both enjoyed the fresh fruit.
In fact, the fresh fruit (grapes in particular) ended up winning her a goodie bag filled with college swag. One of the games that took place while we were eating was seeing who had different items. The first person to have the item won. It was a fun game that had people laughing – especially when my girl went sprinting up to the announcer with her grapes. lol!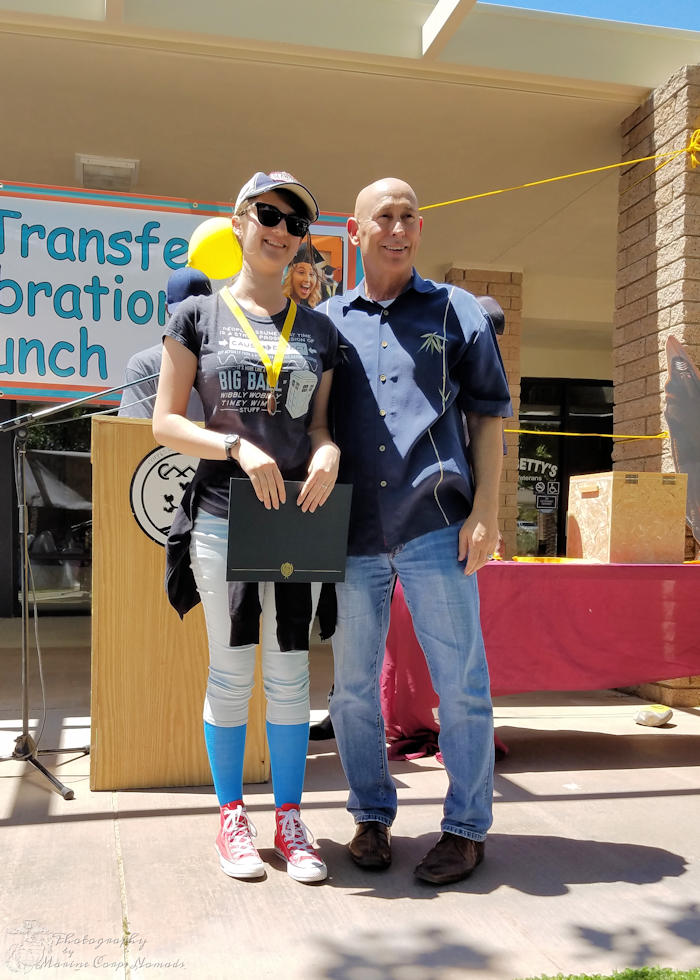 Next, they presented each transfer student with a certificate and medal. A lot of community college students in our area struggle to graduate – let alone transfer to a 4-year university, so they wanted to really acknowledge the accomplishment.
The awards continued with special presentations for things like highest gpa, furthest distance to the transfer university, most award letters, and one more that I can't remember off the top of my head. M received the award for highest gpa with a fellow student.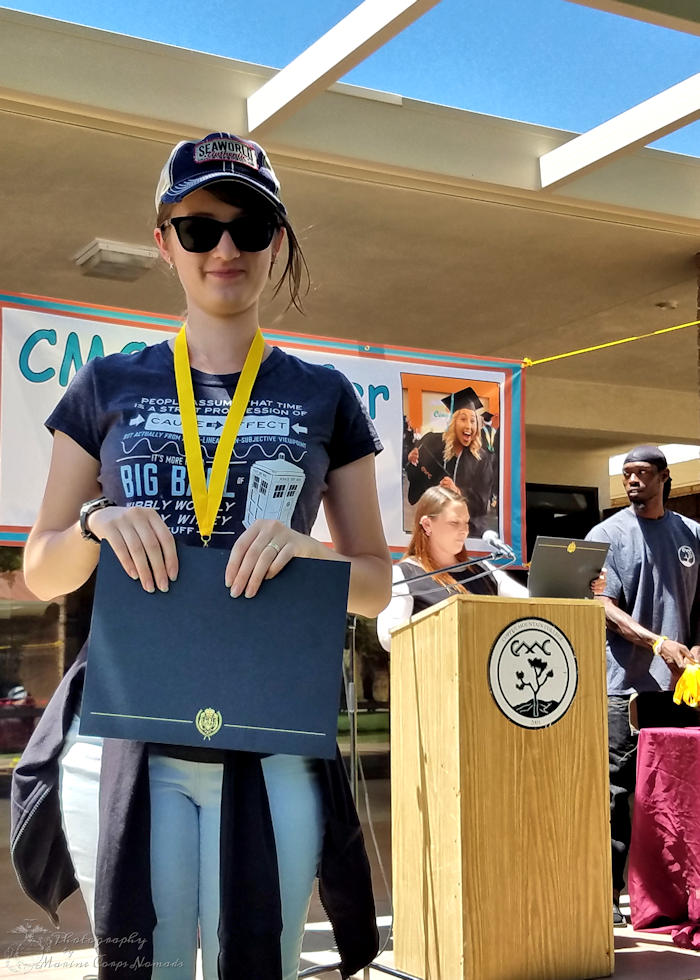 The final presentation was a random drawing for a $500 scholarship. Each student who submitted their acceptance letter was entered into the drawing. Everyone eagerly awaited this presentation and cheered for the individual who won.
After the final presentation, I headed back home while M stayed and talked to some of the other students. Since she came directly from class to the luncheon, she had her own vehicle. It really was a nice little luncheon and presentation for the students. I hope they're able to keep doing it and that they have more participation each year. And yes, she went back for the Star Wars event. 😉