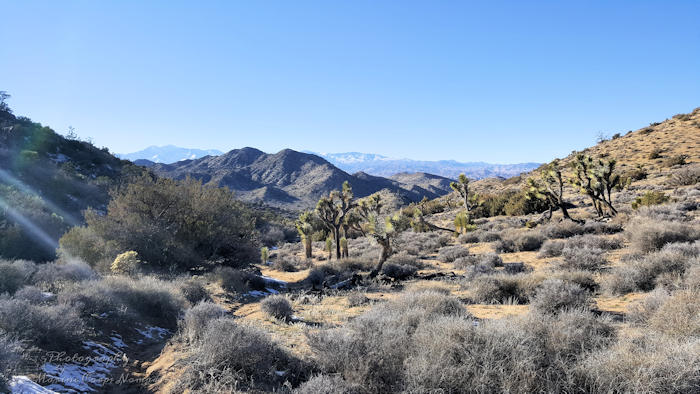 Having been laid up all week due to illness, I just wanted to get out of the house and do a short hike. I needed the fresh air and the sunshine. D and I decided to head over to the Black Rock Canyon area in Joshua Tree National Park as we hadn't been over there yet. We planned on doing the nature trail, but upon arrival, we decided to go in a different direction. Yes, we totally got side-tracked by all the trails we saw on the backcountry board.

Black Rock Canyon Campground and Hiking Trails
The Black Rock Canyon area in Joshua Tree National Park has a wide variety of hiking and camping options. You can stick to the set trails, or you can easily create your own unique hike by combining trails. Most of the trails in this area are considered moderate to moderately strenuous. They vary in length from 1.3 miles to 5 miles. The trailhead for a 37-mile section of the California Riding and Hiking Trail is also located here.
The Black Rock Canyon Campground has sites that vary in size and can accommodate both tents and RVs. The sites feature a picnic table and fire ring. Restrooms and water are available near the campsites, and there is a dump station for RVs. They even have a separate area for camping with horses and/or staging a ride in the park. You can camp with your dogs, but dogs are not allowed on the hiking trails. For hiking with dogs, you need to stick to the roads.

Short Loop Trail Hike
Our hike started at the backcountry board and continued down the California Riding and Hiking Trail to the Black Rock Canyon Trail. We hiked down that trail until we hit the intersection with the Short Loop Trail. The Short Loop Trail intersects with the Fault Trail. From the Fault Trail, we went to the California Riding and Hiking Trail and hiked back to the backcountry board. Overall, it was probably around 4 miles or so when all was said and done. It was a moderate hike with some ups and downs and changes in terrain.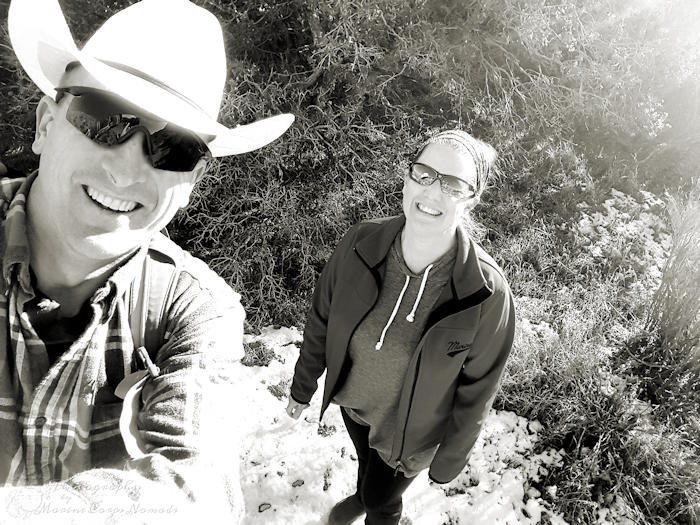 I was pleasantly surprised to see snow along the trail. I knew they received snow here, but I thought it would have all melted by that point. The snow combined with the beautiful scenic views was a fun bonus. D and I had a great time hiking and talking. If you haven't gone hiking with your spouse, I highly recommend it as it's a great time to get in some quality time together.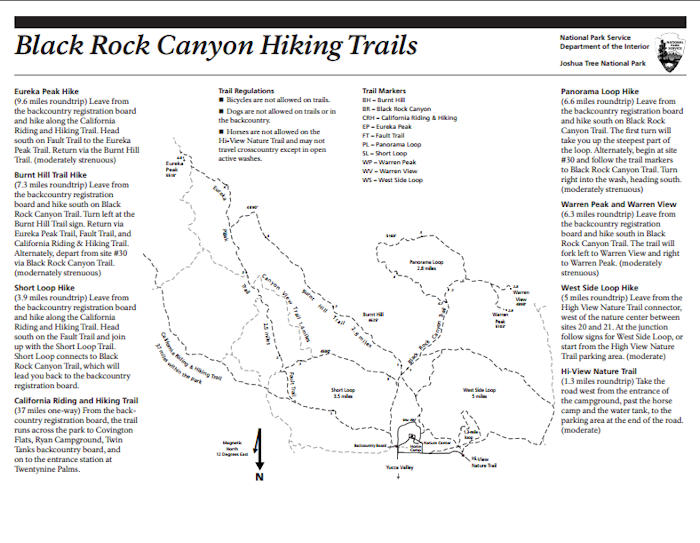 Nature Center and Park Resources
If you've never been to this area, you can stop by the nature center and pick up a map and learn more about Joshua Tree National Park. I recommend picking up the latest park newsletter as it contains a wealth of information about the park, activities, nature, and current events. The newsletter is put out quarterly, and it's available for free for park visitors.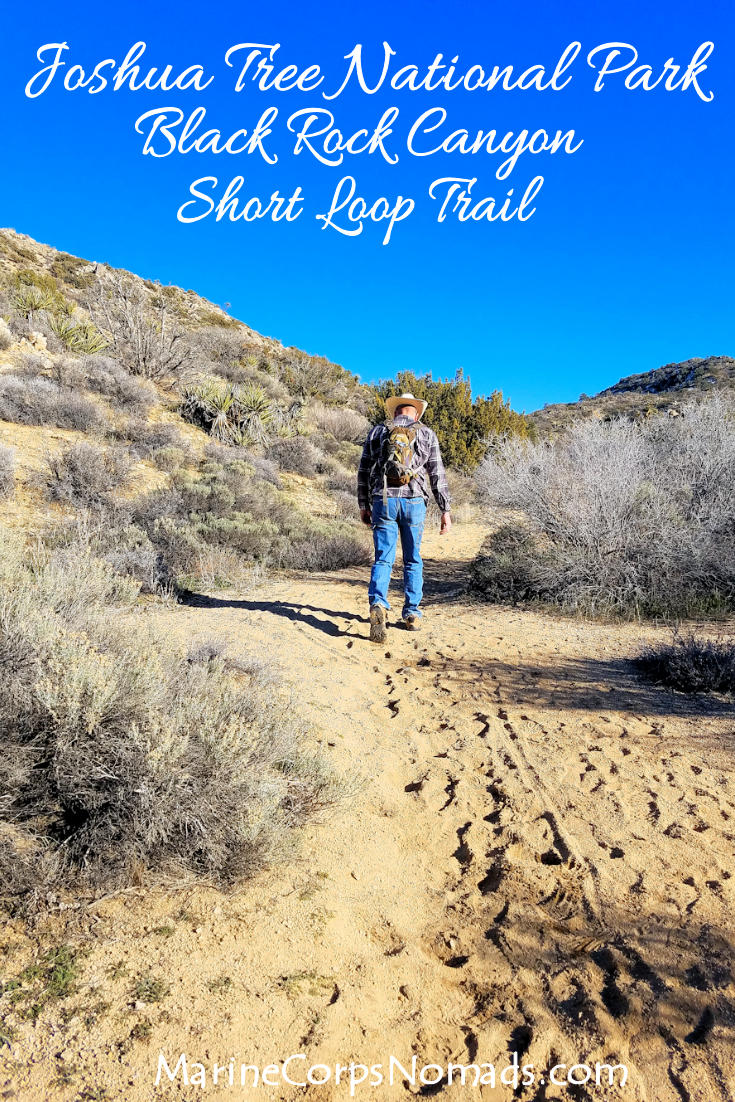 Short Loop Trail Facts
The hike on the Short Loop Trail is roughly 4 miles round trip from the parking lot. The distance will vary based on any side trails that you take and where you park.
The hike is considered a moderate hike.
It is not handicap-friendly or stroller-friendly.
The trail is open year around, but hikers need to be aware of the weather conditions for their own safety. There can be snow in the winter, and the summer heat is extreme. Make sure you have plenty of water.
Dogs are not allowed on the trail.
The Short Loop Trail was our fifth hike in the 2017 52 Hike Challenge. We'd love to have you follow us on our year-long hiking adventure.