I received a copy of this book from the publisher. This post may contain affiliate links.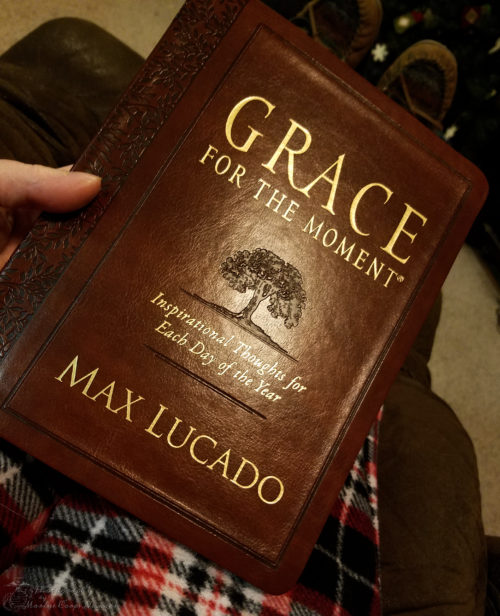 As the new year begins, I'm trying to start new habits and refresh some good old ones. Somewhere along the way, I had fallen off on my bible studies. I was still doing basic devotions, but I wasn't really studying the Word in a way that allowed me to grow in my relationship with the Lord.
While I was trying to decide what I would be doing this year for my studies, an online friend mentioned a group of women who were reading through the Bible in a year. There would be some discussion, but it wasn't mandatory. Many of the ladies were journaling their way through the readings. After hearing more about the group, I thought it would be a good idea to join as it would give me some accountability. I planned on doing my scripture readings in the morning at the start of the day while doing short devotions in the evening.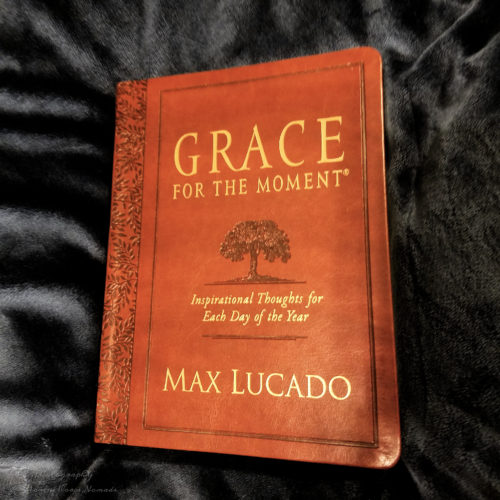 For my evening devotions, I'm using Grace for the Moment: Inspirational Thoughts for Each Day of the Year by Max Lucado. It's a wonderful way to end the day on a positive note. Each day has a scripture passage and short devotional. It only takes a few minutes to read before bed.
The updated version of Grace for the Moment has a beautiful, soft imitation leather cover, a large, easy-to-read font, and sturdy, durable pages. The devotionals are labeled for each date of the year, but they are not labeled by day which means they can be used year after year. There is an attached ribbon bookmark to easily keep your place as you make your way through the book.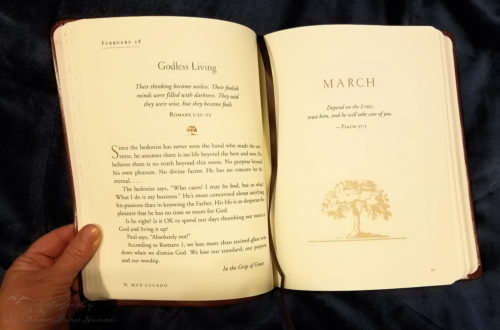 Grace for the Moment has devotionals that come from Max Lucado's other writings, so if you read his other books, you may recognize some of the devotionals. It's a lovely, updated version of the book and would make a wonderful gift for someone who wants short, overview-type devotionals. It's not an in-depth study, so that is something you'll want to keep in mind when deciding if this is a good book for you or to give as a gift.