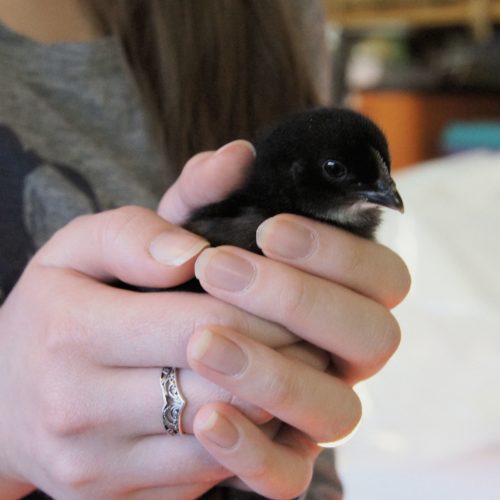 Much to my surprise and delight, D gave the go-ahead on bringing home some chickens. We're using an old wood storage cabinet that we picked up for free as the brooder box. It's a good size for our 6 chicks. Since we picked up the chicks at Tractor Supply, we're not sure of the breed, but they are all supposed to be pullets. I guess we'll find out if we really did get 6 girls as they grow up. 😉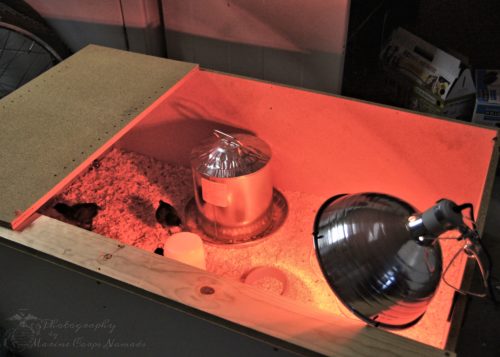 I've been wanting chickens for a long time, so I'm excited about this new adventure. For now, the chicks are living in the garage. If they were where the dogs could get to them, I would have a cover on the brooder, but they're safe from everything in the garage so I didn't worry about a cover. All too soon we'll need to move them to the backyard. I'm still trying to decide the best way to keep the chicks safe from our dogs as the dogs will require some training on proper chicken etiquette.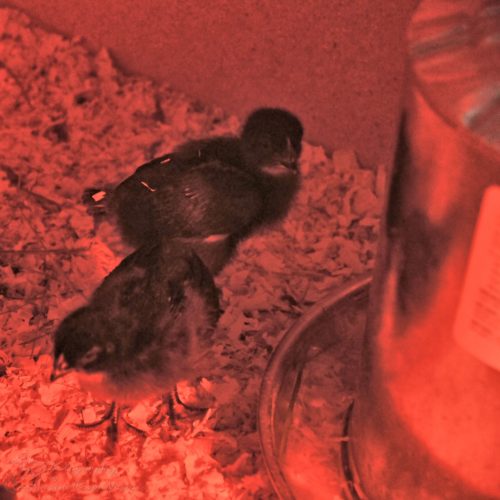 Everything that we do for these chickens needs to be done as a temporary set-up since we know we'll be moving, and yes, the chickens will be moving with us as our next move will be to our permanent location. That will be weird after all these years of moving every so many years, but I have to say I'm looking forward to the prospect of being able to really put down roots.