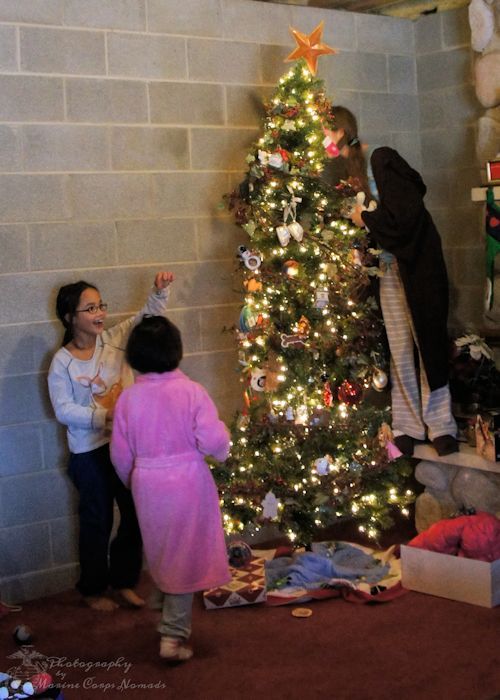 As you already know, we drove up to Michigan for our Christmas vacation this year, so we could spend Christmas with our families for the first time in many years. A lot of planning went into making this all come together as there were a good number of people involved. For the first time in a very long time, all of D's brothers and sisters were going to be in one location as well as grams (Munchkin's great grandma on D's side), so we knew that we needed to make this trip even if some obstacles were in the way.
We celebrated Christmas with Grandma and Grandpa (my side) on Christmas Eve. It's been a long time since I've been able to enjoy listening to my Dad give his Christmas devotional; I had missed that. On Christmas morning, we enjoyed a relaxed time with my sister, brother-in-law, and nieces. Later that day, we headed out to Grandma and Grandpa's farm (D's side) to allow the kiddos to celebrate Christmas. After a bit of confusion over what was going on, we headed over to D's brother's house for a meal and the kiddos gift exchange. Then back over to Grandma and Grandpa's farm for the kiddos to open their gifts from Grandma and Grandpa.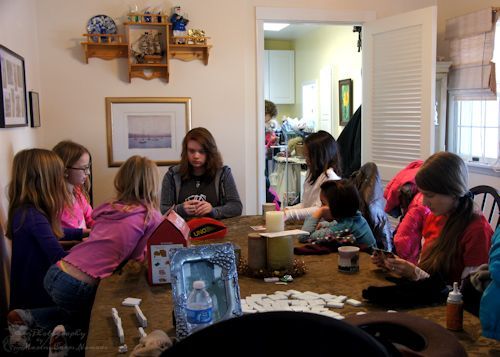 We stayed with my sister and her family while we were up there, so that was our "base camp" during our stay there. From there, we were easily able to visit with everyone else. My Dad and stepmom live only a few minutes away from D's parents. They all live 30 to 40 minutes from my sister's place (if the roads are clear). Having all of the family in one location is pretty nice, but it can also be a bit crazy when you're there for a short period of time. lol! We really enjoyed our time with our families, and the cousins had a blast playing together.
I was blessed with the opportunity to spend the day with my sister – just the two of us. I can't remember the last time that has happened, so it was a special treat for us. D took all 3 girls with him to his parent's house, so we would be able to have the day together. Of course, the girls didn't mind as they enjoyed playing with the other cousins. As is always the case, time with family tends to fly by, and before we knew it, we were back on the long road home again. We're thankful for the precious memories that were make during our time there….