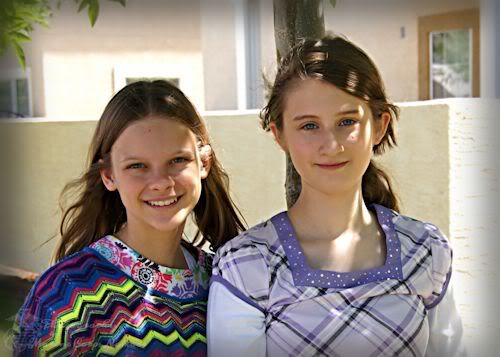 It's turned into a huge school zone around our house. Munchkin is working on her classwork. I'm working on my photography classwork. Daddy is working on his military classwork. It's weird having all of us working on different classes, but it's also a wee bit funny to see us all trying to focus on the task at hand. With Munchkin's best friend and her family moving this week, staying focused has been much more difficult. She wants to spend as much time with her as possible before they say goodbye on Friday. For this reason, I gave her today off from school. They were both up early and ready to play.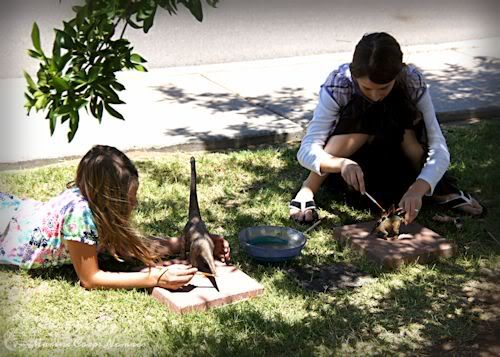 One of their new favorite things to do is act like they are paleontologists. They bury dinosaurs in the ground for each other and then excavate them. After they've been excavated, they need to be carefully cleaned. Really, I totally enjoy the fact that Munchkin is 13 and her friend is 14, yet, they love to play these types of things together. The Lord knew what he was doing when He brought these two together. Sometimes, A's brother and sister also join in on the fun which makes for lots of laughter and an occasional argument or two. lol!
The neighbors on the other side of us moved earlier this week, so it's apparent that moving season is starting. Over the next couple of months, we'll see a huge turn over in our neighborhood as quite a few families will be gone by the end of July. New families will come in and the entire dynamics of the neighborhood will once again change. Munchkin has decided that she wants to move as it would be easier than staying after her dear friend leaves. We thought that would be happening – a fresh start in a new location, but alas, that is not to be at this point in time. Instead, we'll carry on here and pray that the Lord brings another friend into Munchkin's life and/or that He gives her the peace and comfort that she needs as all these various changes take place in her life.