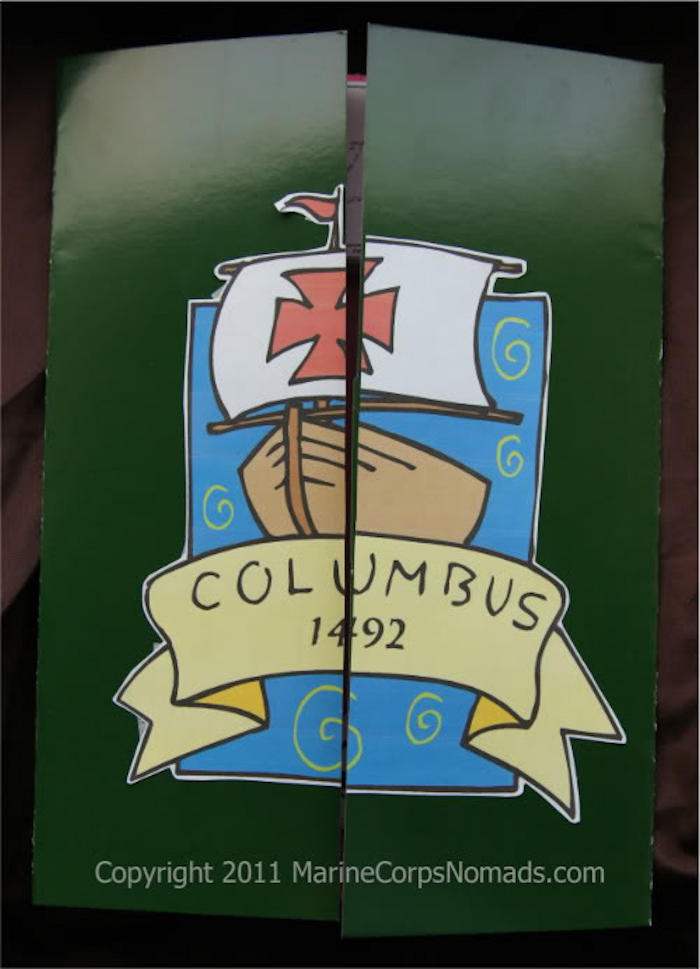 My blogging friend Rodna over at Training Children up for Christ asks me if I had a lapbook study on Christopher Columbus.  It was said a bit tongue in cheek as she didn't really expect the answer to be yes.  (We were talking about the Little House lapbook series that I had done.)  Well, it just so happened that I had made one up a couple of years ago (or so), but I had never got around to preparing it for posting on my blog like I had done with the Little House lapbooks and other lapbooks.  (There are several that I never posted, so I really need to work on getting those ready for posting as well.)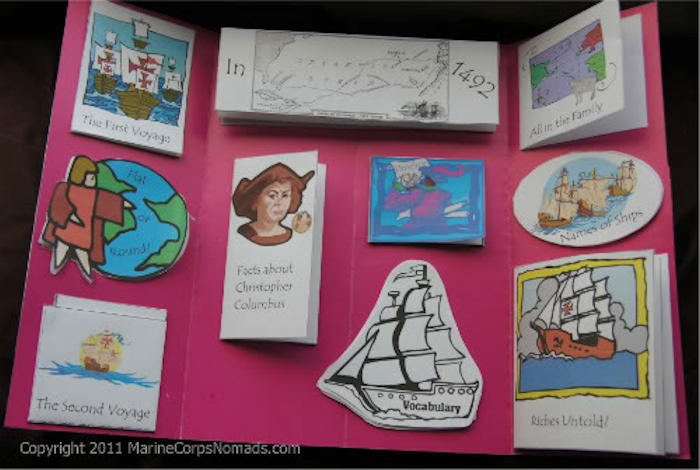 Since I needed to do some converting of file types anyway, I chose to update the study to include notebook pages as well as the lapbook booklets, so you get to decide which style you'd prefer to use.  Maybe you can use a little bit of both?  This study does require some research on the part of the user as I did not include a research/study guide.  It just contains the questions that went with the lapbook and now notebook pages.  It also contains a couple of links to some activities that we did during the study.  Unfortunately, some of the original links we used no longer worked, so I went ahead and removed them.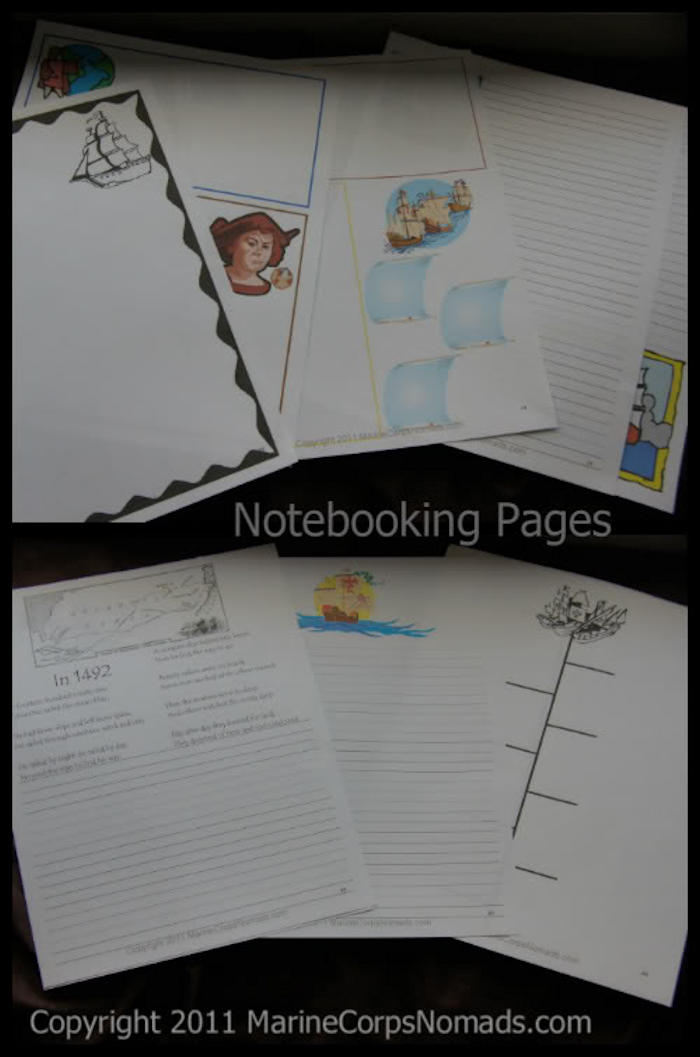 Now that I've updated this to include notebook pages, I'm considering using it again with Munchkin for a Columbus Day study.  Let me know what you think of the free Christopher Columbus Lapbook and Notebook Study.
New to lapbooking? Check out my Lapbooking Made Easy series.
The Christopher Columbus lapbook with notebooking pages is now part of the Marine Corps Nomads Homeschool Resource Library. They're still free, but they're now hosted right here. All of the free homeschool resources are available in one easy-access location. You can sign up for free access to the resource library below.
If you have friends or family who are interested in these free resources, please have them sign up as well. Thanks for your support!