This post contains affiliate links. If you purchase through these links, I will receive a small commission which helps me continue to provide these resources for free.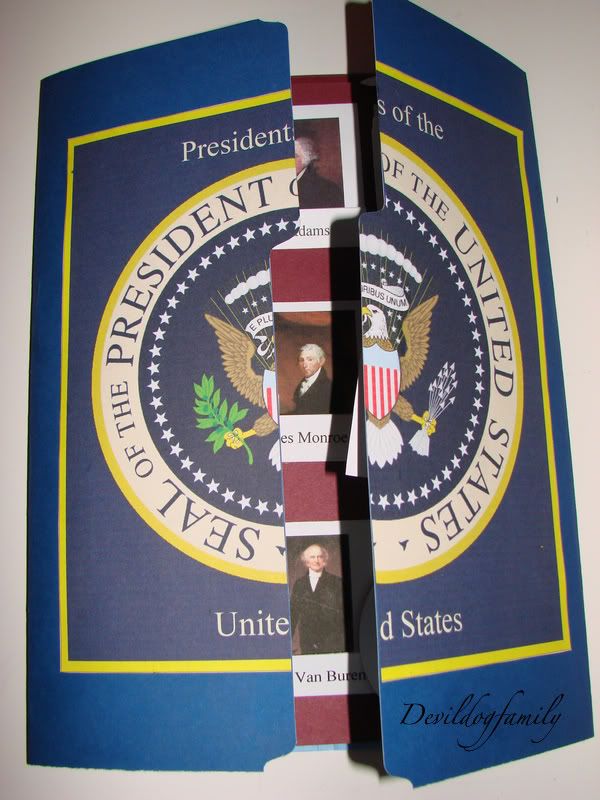 I made this United States Presidents Lapbook as an overview of the Presidents for my daughter. The main book that we are using for this study is Our Country's Presidents. We are also using the History Channels series The Presidents.
Images of the Assembled United States Presidents Lapbook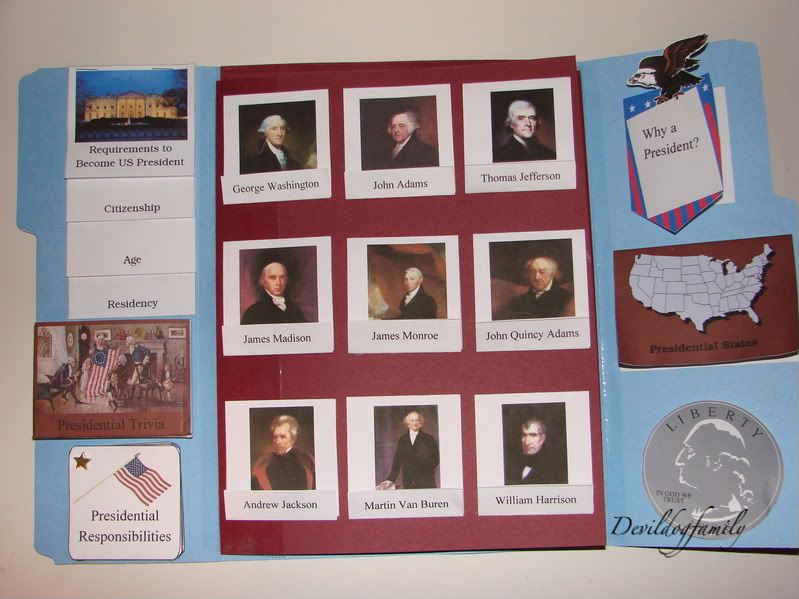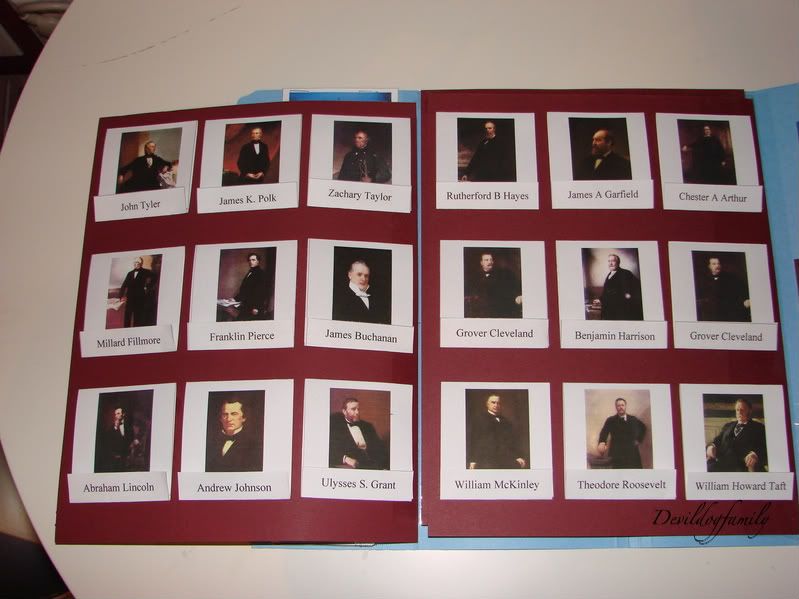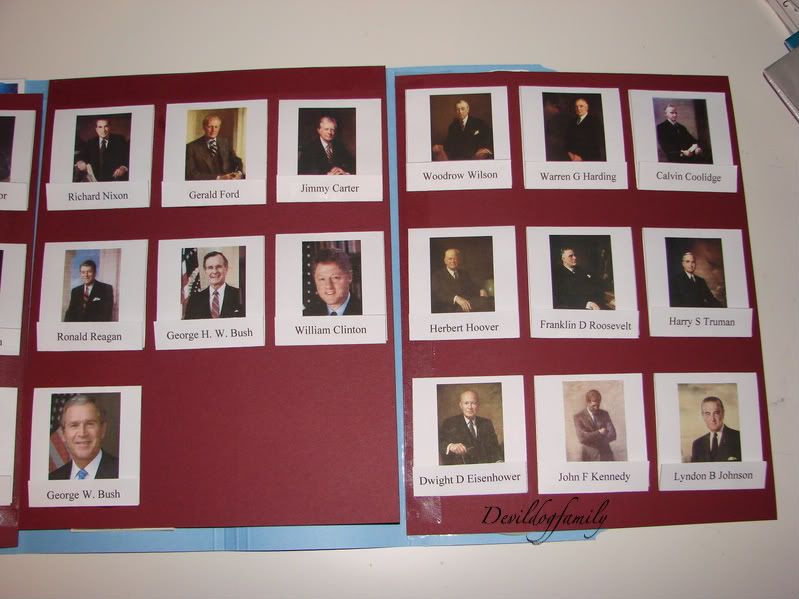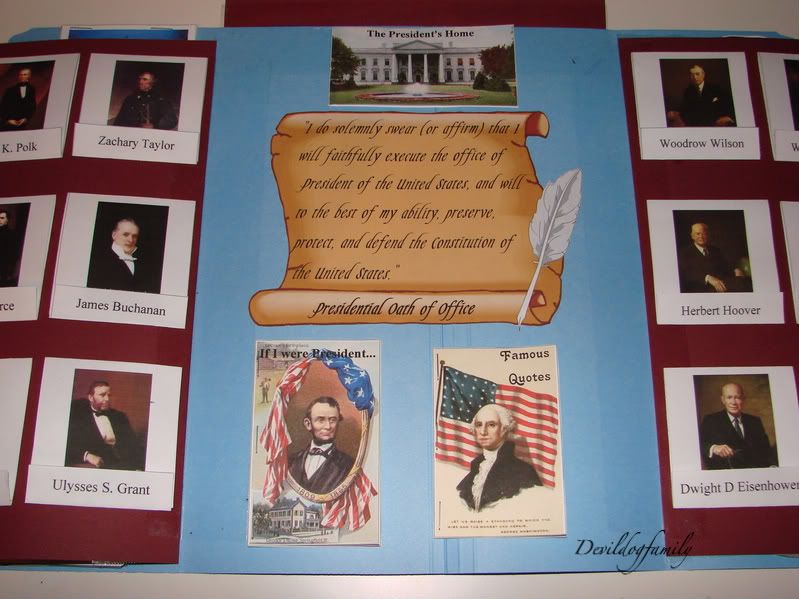 United States Presidents Lapbook Activities
Presidential Trivia : Fun trivia game
Presidential Trivia Pocket and Why a President? : Place to store trivia cards. Why do we have a President and not a King?
Presidential States and Money : The Presidents are from which state? Who is on each bill and coin?
Presidential Requirements : What are the requirements to become a President?
Presidential Responsibilities : What are the responsibilities of the President?
If I were President… and The President's Home : Write about what you would do if you were the President. Describe the White House.
Famous Presidential Quotes : Write some famous Presidential quotes. You could also look at some famous Presidential speeches.
Presidential Oath of Office : Use it as is or use as copywork.
New to Lapbooking? Check out my 3-part Lapbooking Made Easy.
The United States Presidents Lapbook is now part of the Marine Corps Nomads Homeschool Resource Library. They're still free, but they're now hosted right here. All of the free homeschool resources are available in one easy-access location. You can sign up for free access to the resource library below.
If you have friends or family who are interested in these free resources, please have them sign up as well. Thanks for your support!