This post contains affiliate links. If you purchase through these links, I will receive a small commission which helps me continue to provide these resources for free.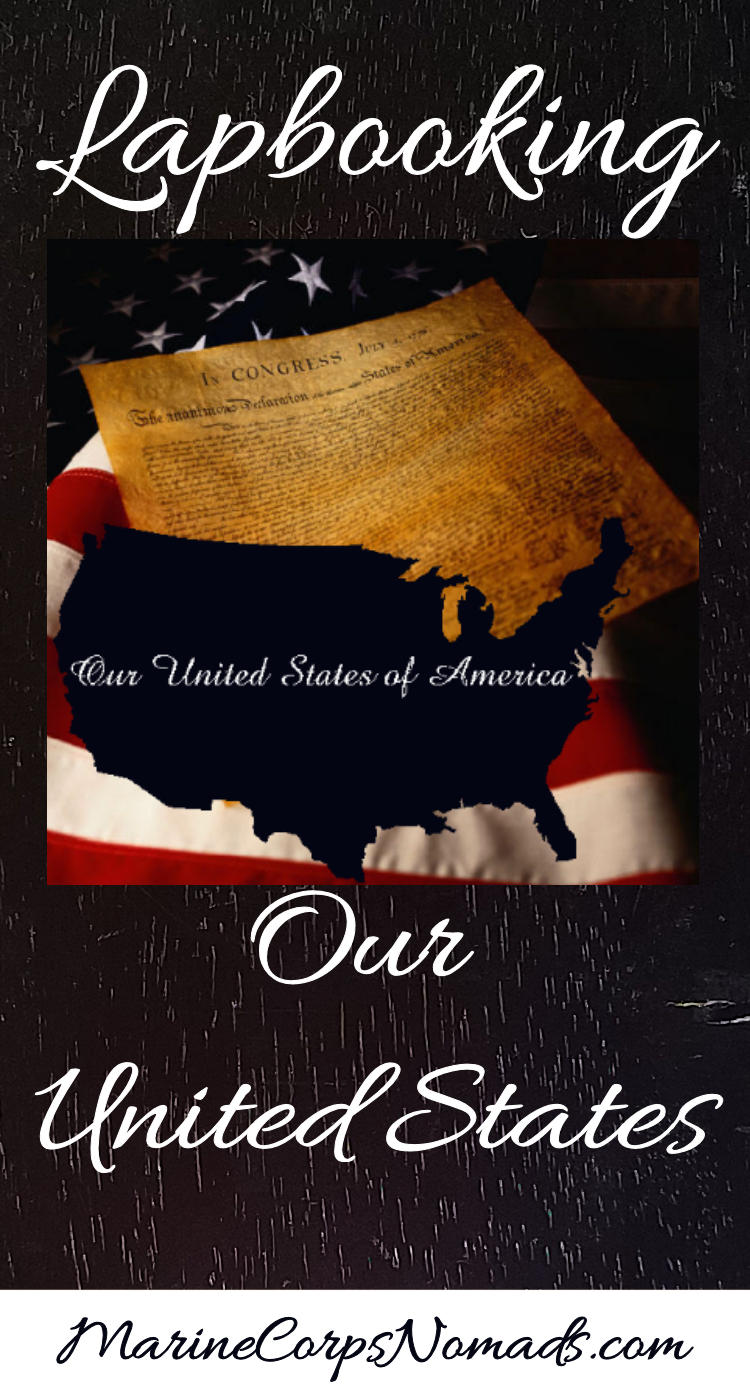 I put this together as an overview unit on the states. It's a great way to complete a unit study of the 50 states as a review. It can also be used as the core of the unit study. For younger grades, just completing the lapbook provides a solid unit study. For older grades, you can provide additional in-depth studies, reports, and assignments to turn it into a complete study.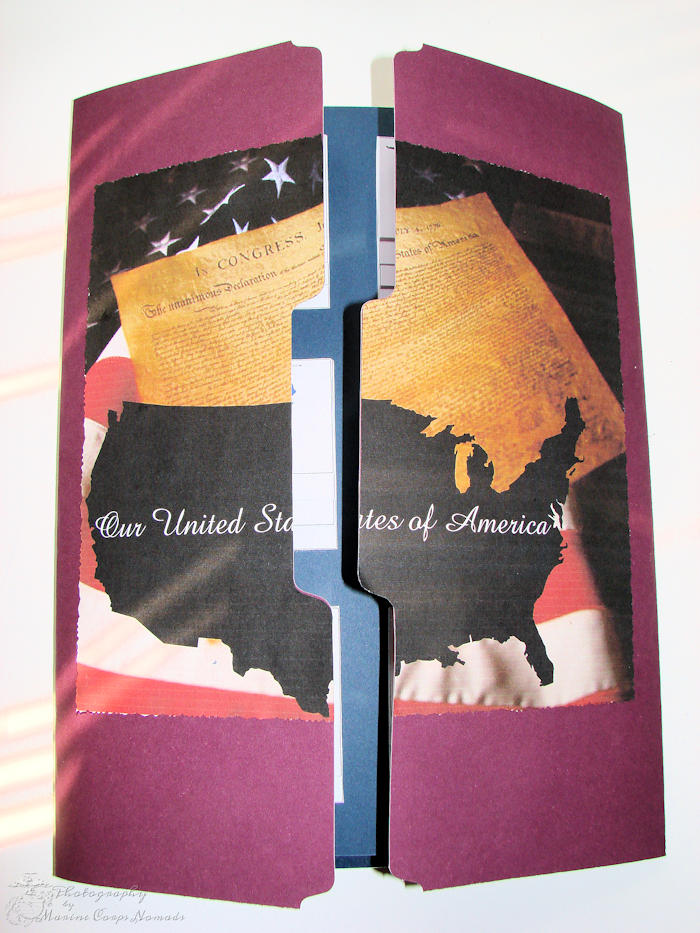 50 States Study Resources
Scholastic Atlas of the United States
Scholastic Encyclopedia of the United States
Which Way USA by Highlights (I was able to get the set on eBay for a great deal.)
The States (dvds by the History Channel)
You can download a blank states map to be labeled here or a blank states map with star for state capitals to be labeled here. We also liked this map that shows the postal abbreviations for the states.
Our United States Lapbook – Images of Completed Lapbook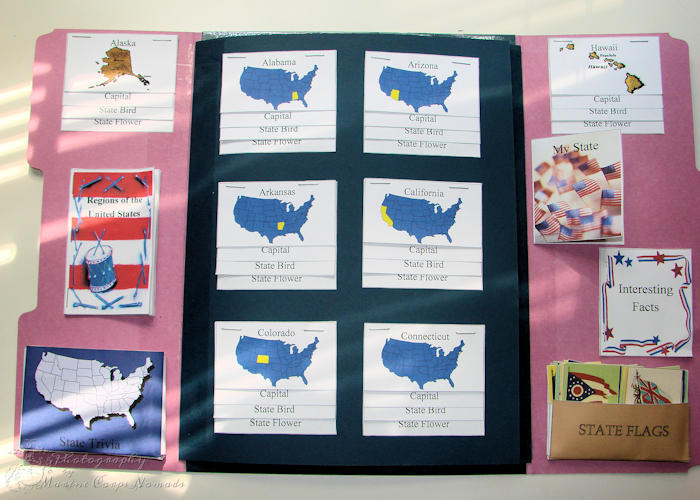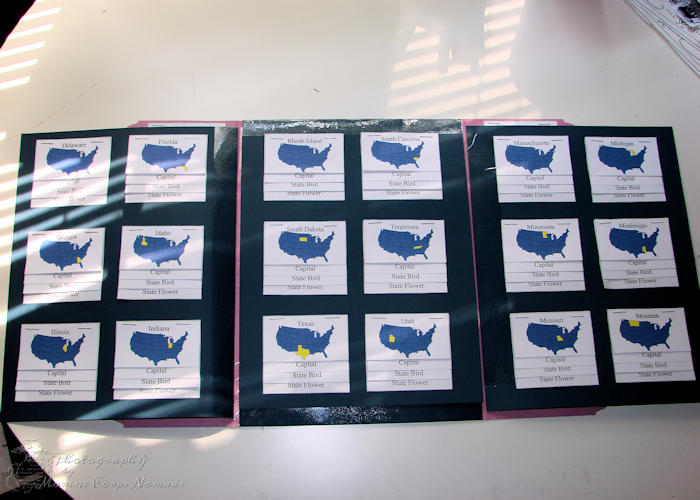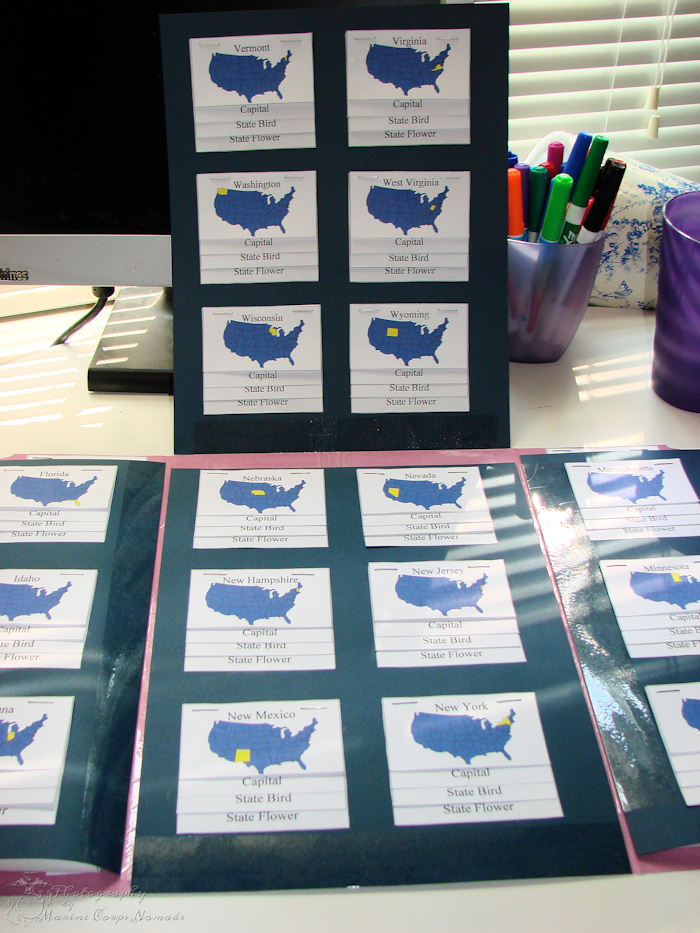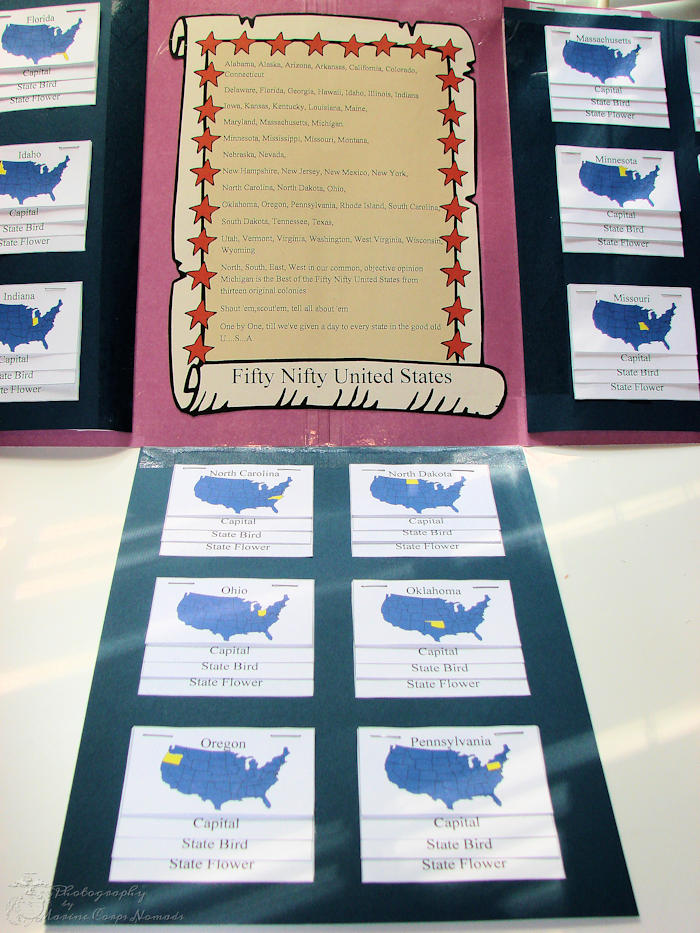 Activities included in the Our United States Lapbook
State Flags Pocket: Keep State Flags in this pocket.
Interesting Facts: Write some interesting facts that you learn about the states during your studies.
State Trivia Pocket: Keep State Trivia in this pocket.
My State: Write interesting information about your state.
State Facts: Write down the state capital, state bird, and state flower.
Regions of the United States
Fifty Nifty United States: Use as is or use as copywork.
Are you new to Lapbooking? Check out my Lapbooking Made Easy series.
The Our United States Lapbook is now part of the Marine Corps Nomads Homeschool Resource Library. They're still free, but they're now hosted right here. All of the free homeschool resources are available in one easy-access location. You can sign up for free access to the resource library below.
If you have friends or family who are interested in these free resources, please have them sign up as well. Thanks for your support!