I put this together as an overview unit on the states. Some of the books that we are using as resources are:
Scholastic Atlas of the United States
Scholastic Encyclopedia of the United States
Which Way USA
by Highlights (I was able to get the set on eBay for a great deal.)
The States
(dvds by the History Channel)
Please note: The individual files below that were hosted at hslaunch are currently not available. You can now download all of the files for this lapbook from one location here: United States Lapbook Components Download.
Here are some images of the completed lapbook: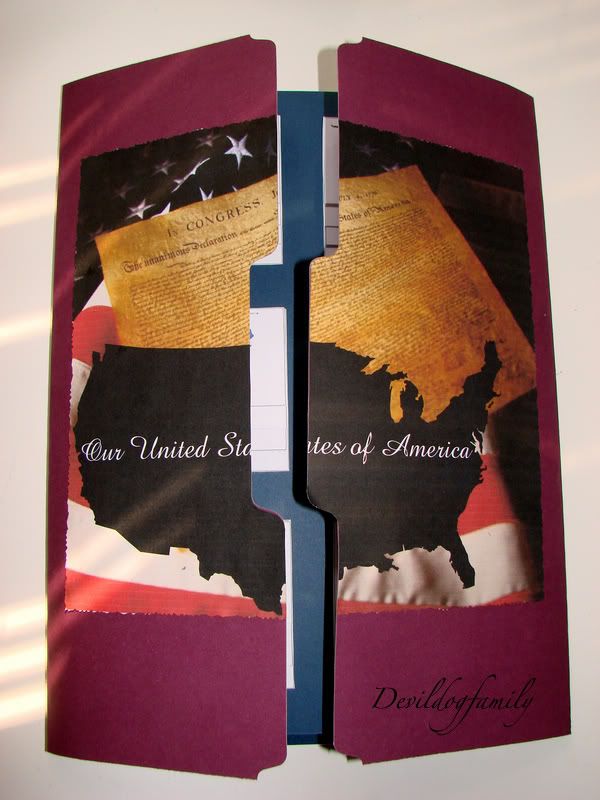 Cover Image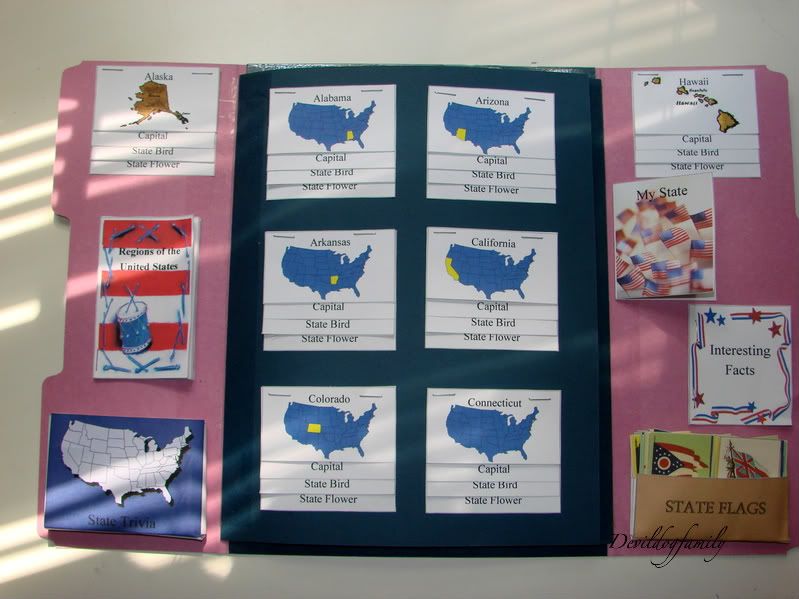 State Flags Pocket and Interesting Facts : Keep State Flags in this pocket. Write some interesting facts that you learn about the states during your studies.
State Trivia Pocket and My State : Keep State Trivia in this pocket. Write interesting information about your state.
State Trivia
State Flags:
Alabama to California
Colorado to Georgia
Hawaii to Iowa
Kansas to Maryland
Massachusetts to Missouri
Montana to New Jersey
New Mexico to Ohio
Oklahoma to South Carolina
South Dakota to Vermont
Virginia to Wyoming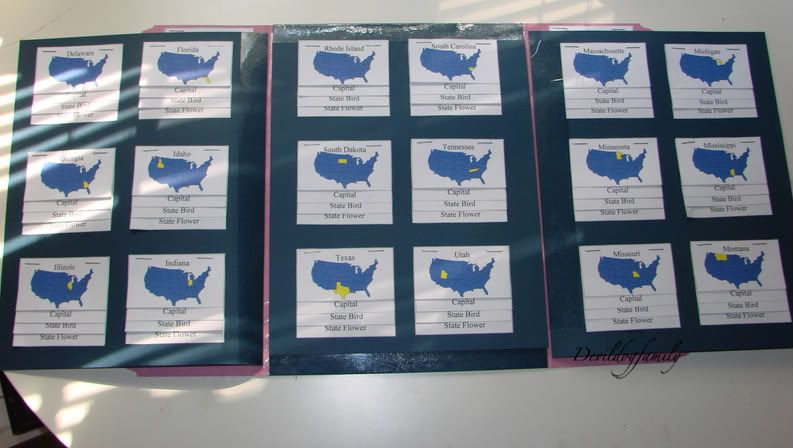 State Components:
Alabama and Alaska
Arizona and Arkasas
California and Colorado
Connecticut and Delaware
Florida and Georgia
Hawaii and Idaho
Illinios and Indiana
Iowa and Kansas
Kentucky and Louisiana
Maine and Maryland
Massachusetts and Michigan
Minnisota and Mississippi
Missouri and Montana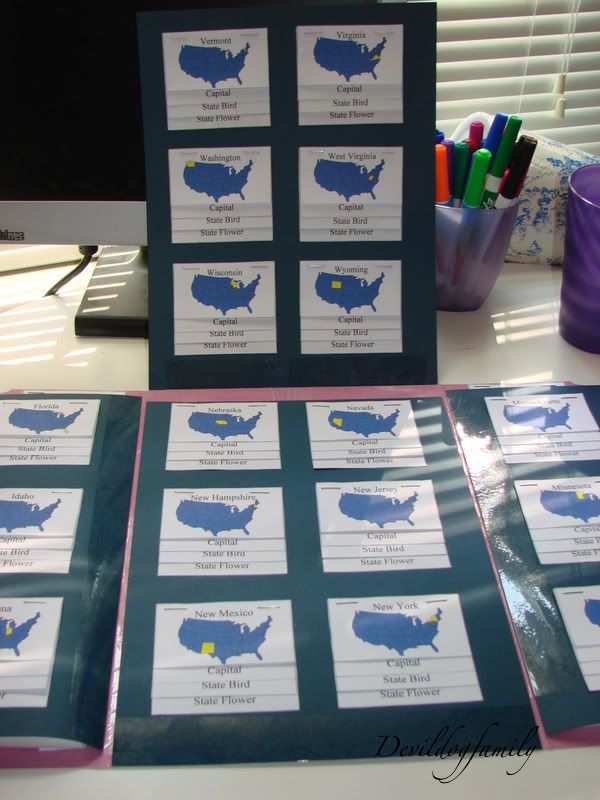 Nebraska and Nevada
New Hampshire and New Jersey
New Mexico and New York
North Carolina and North Dakota
Ohio and Oklahoma
Oregon and Pennsylvania
Rhode Island and South Carolina
South Dakota and Tennessee
Texas and Utah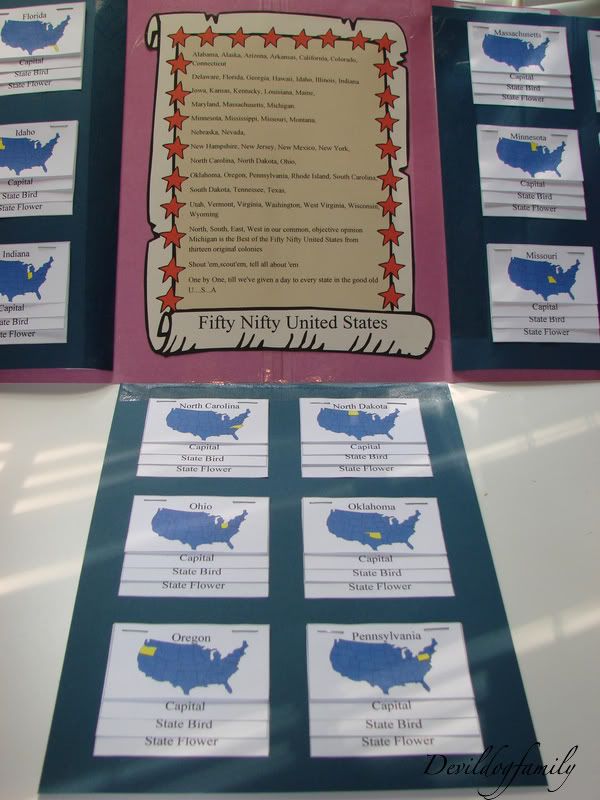 Vermont and Virginia
Washington and West Virginia
Wisconsin and Wyoming
Fifty Nifty United States : Use as is or as copywork.
You can download a blank states map to be labeled here or a blank states map with star for state capitals to be labeled here. We also liked this map that shows the postal abbreviations for the states.
New to Lapbooking? Check out my Lapbooking Made Easy series.