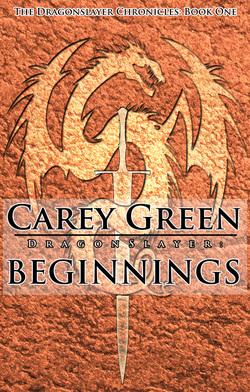 I received an electronic copy of this book as a member of the CWA Review Team to help facilitate the writing of an honest review.
Dragon Slayer: Beginnings Book Description:
Dragons have been forgotten, relegated to the realm of legend and myth. But tales of horror circulate among the common people. Rumors of their attacks float on the night wind. They are a fearsome presence that haunts the memories of the old and the nightmares of the young.
They are forgotten, but they are not gone.The dragon masters wait, a dark force lurking in the shadows of every land.
They will have their opportunity. They will rise.
A young boy is stripped violently from his family and thrust into the conflict between dragon masters and feudal lords. Through tragedy and loss Hon is swept into the conflict while battling the fear and pain that grips his own soul.
Dragon Slayer: Beginnings is a story of life and the growth of faith in the midst of loss. It's about the battle every person goes through to become more than their past has destined them to be.
He is the first. He will be the best. He is the Dragon Slayer.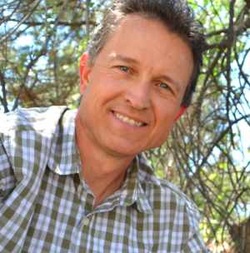 About the Author:
Carey Green loves his life. Living in the mountains of Colorado with his family (wife, 5 kids, daughter-in-law, grandson, and another on the way) is a dream come true. He's been blessed by God in ways that stir his soul. Besides being an author, he's a retired pastor, entrepreneur, podcaster, and marriage & family coach. For fun, he likes to write, read, play with his kids and grandson, and build things out of anything he can find. Some of the more important things about Carey: He's a follower of Jesus Christ. He is committed to seeing that his family builds a legacy of faith that lasts for generations. In the end, that's all that matters. Connect with Carey on Facebook and Twitter.
Book Details:
Series: The Dragon Slayer Chronicles
Paperback: 340 pages
Publisher: CreateSpace Independent Publishing Platform; 1 edition (March 10, 2014)
Language: English
ISBN-10: 1495234894
ISBN-13: 978-1495234897
Retail Price: $11.99
Kindle version also available
My Thoughts:
My daughter loves the idea of dragons and knights, so I was immediately drawn towards this new series. I liked the fact that although it is definitely a Christian book, the characters are very genuine with real life struggles. They are definitely not perfect, goody-goody types. Even the characters who are now role models have things in their past that they struggle with or are trying to put behind them. The characters understand that their life experiences make them who they are today. For some of them, it's those bad life experiences that allow them to draw on their faith today.
Beginnings is the first book in the Dragon Slayer Chronicles series, and it grabbed my attention and left me wanting to read the next book in the series. There is death, suffering, and evil in this book, but it's balanced nicely with hope and faith. The story is true to real life struggles placed in a time of real dragons.