Special thanks to Pocket Disc for providing a sample of their sport pocket disc for us to test out in our home. All opinions are our own based upon our personal experiences with the product.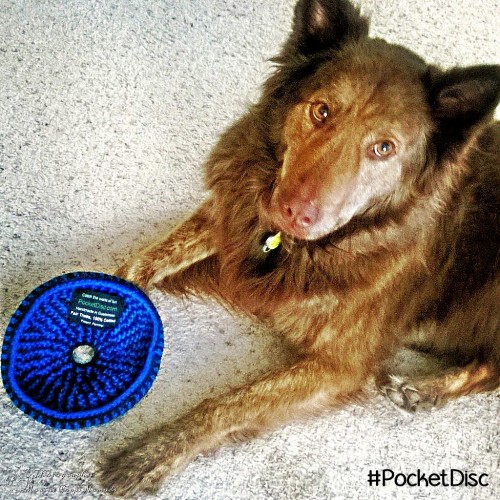 But I don't want to give it back. I like it too much! Wiley immediately fell in the love with the Pocket Disc. The fact that we could play with it both inside and outside could have something to do with that. Plus, he loves that the 100% cotton disc is soft and easy to catch.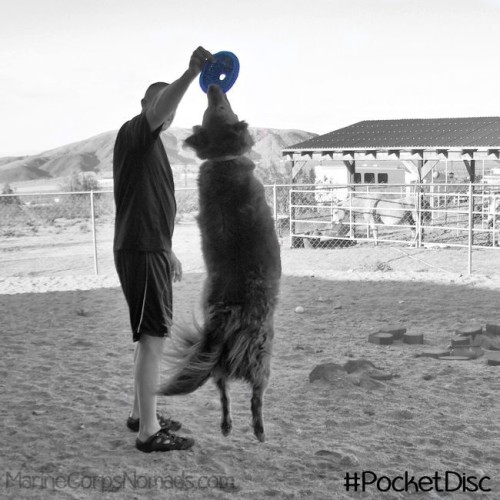 The Pocket Disc is a fair trade product that is made in Guatemala. The company believes in making the world a better place for all. It uses green practices and takes care of those who make their products. I highly recommend reading the entire story about how much the jobs mean to the artisans who make the discs and other products.
The Pocket Disc's origin came from a few too many rows stitched on a doily which made the edge curl. A goofy toss of the disc lead to thoughts of what could be. With some time, research, and hard work, the Pocket Disc was created.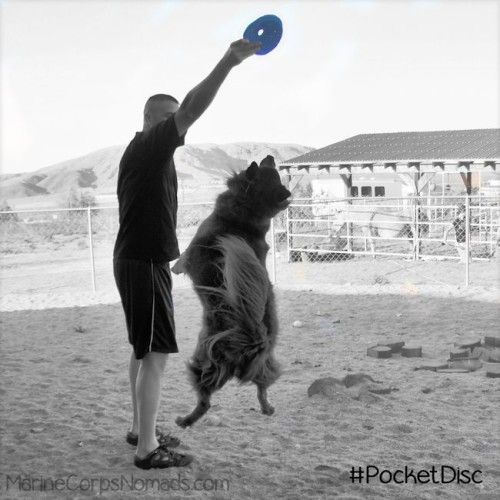 The are a variety of discs for different applications, and a pattern for every taste and occasion. We received a beautiful blue sport disc. The sport disc is a little heavier than the regular disc and meant more for outdoor use although you can easily use it indoors as well. I'm impressed with how durable these discs are when using them with our dogs.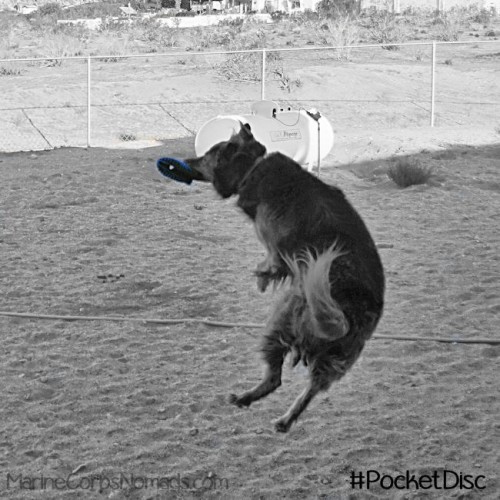 Wiley loves frisbees, but this was, by far, the favorite disc that we've ever used. Wyatt, on the other hand, does not like frisbees – at all. I was pleasantly surprised when he decided to get in on the play with the Pocket Disc. He would steal it from Wiley and take off. I think the softness of the disc is more to his liking. He also likes that he can shake it like a rag doll. It didn't show any wear even after a couple of tug-of-war sessions between the dogs when they were trying to steal it from each other.
To keep the disc looking bold and beautiful, you'll want to wash it by hand. It cleans up nicely and holds its shape which is a good thing when you're playing with dogs outside (or even inside).
Of course, the discs aren't just for dogs. They are great for humans as well. Because they are soft, you can easily take them with you to the beach, to the park, on the go, or even tailgating. They don't take up much space. They'd even be great for use in a college dorm. 😉