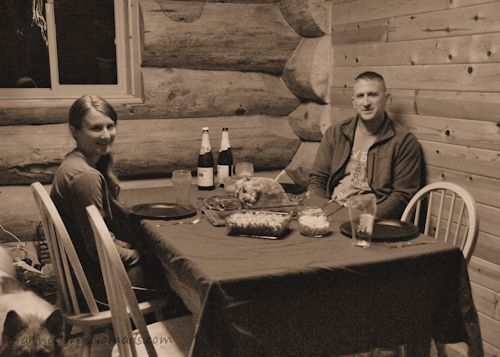 We decided that we would head to the cabin for Thanksgiving for a much needed family break from the routine. As you know, last year we arrived to a flooded cabin, so our relaxing plans were thrown out the window. This year, we arrived at the cabin on Thanksgiving due to a little delay in leaving the day before as planned. I admit that as we pulled up I was probably holding my breath a little until we opened the door to a perfectly fine cabin.

We quickly unloaded the truck, so we could relax for the evening. Originally, I had planned on making Thanksgiving dinner on Thanksgiving day after we arrived, but due to our time of arrival, we all decided that we would just wait until the next day to eat. The next day, we did a little Black Friday shopping in the morning, and then we headed home so I could prepare our dinner.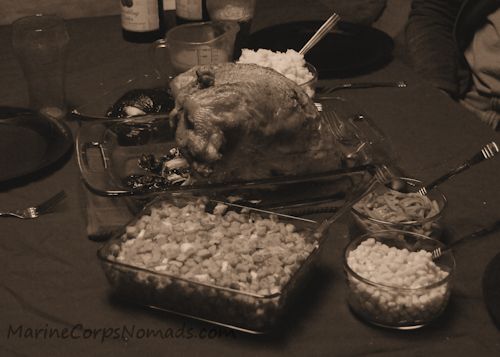 I kept things pretty simple as this was a time of relaxing for our family. We had the traditional turkey, gluten free stuffing, corn, beans, mashed potatoes, gravy, cranberry sauce, and sparkling juice. Later that evening, I made the pumpkin pie which we enjoyed the next couple of days.
As is our family tradition, the Christmas movies were pulled out, and we started watching them on Thanksgiving day. (Obviously, things were thrown off a little as we usually watch our first movie after our Thanksgiving meal.) We then had a movie night every night that we were at the cabin. We all enjoyed this special time each evening.