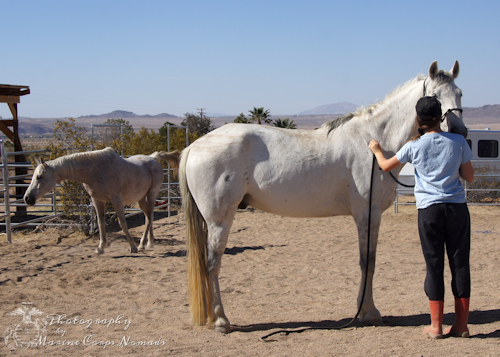 Munchkin has really stepped up recently and started not only training her horse, Dixie, but also working with Phantom when Daddy or I can't work with him. She's always been great with Dixie, but seeing the transformation with Phantom has been fun to watch. She's really playful with him which he loves as he's an inquisitive and playful horse.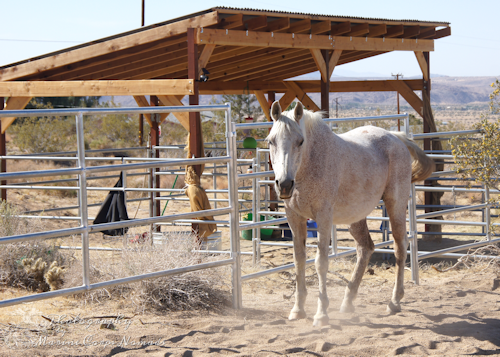 Of course, there is one issue with Munchkin working with Phantom. Dixie gets a bit jealous that she's not receiving all of Munchkin's attention which means she tends to follow them all over the arena trying to get Munchkin's attention.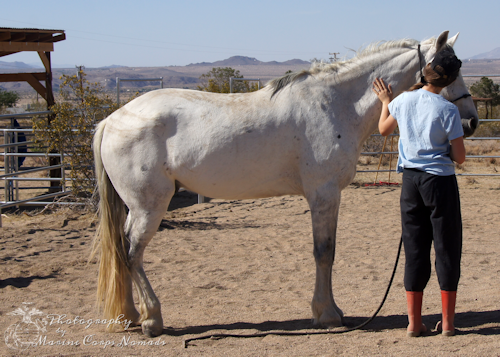 Now that Munchkin has been working with Phantom more, he also wants her attention and to be trained when she's working with Dixie. It's rather funny to watch him "pout" when she's training Dixie. He truly loves to be worked and given challenges. Now, that doesn't mean that he isn't stubborn or that he doesn't test you during training, but he does enjoy the process. He's even started to lower his head when asked which is an amazing accomplishment in and of itself given his personality.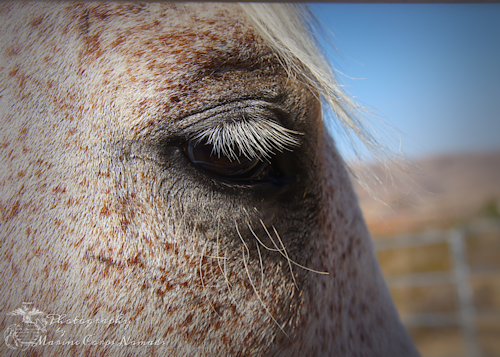 Both Phantom and Dixie have filled out nicely since we've brought them home. Their change in feed as well as their exercise and training has really helped with that. We're looking forward to seeing how much more they fill out when we start riding them again. If all goes as planned, we'll be starting their training with saddles on their backs soon.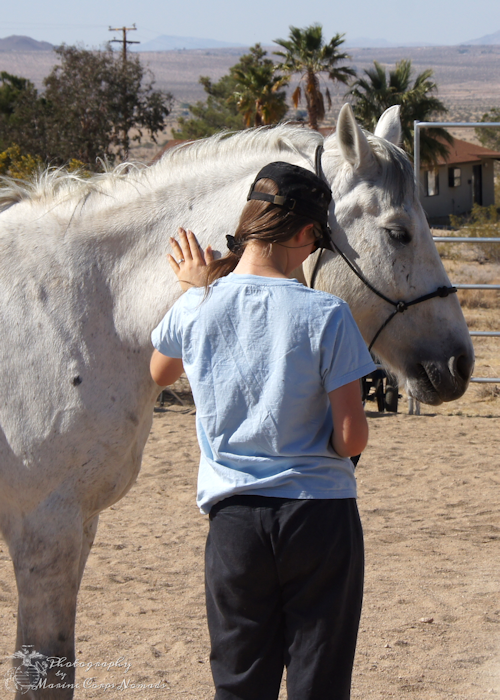 It will be interesting to see how things go when we make that transition to saddles. They are both doing so much better with respect and listening, so it should be a more pleasant experience when we start with the in-the-saddle training. Because we aren't training every day, the entire process is taking a bit longer, but we all think it's going to be worth it in the end. Both horses have great personalities, so they are fun to be around.