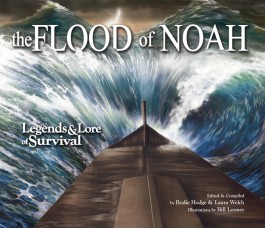 Special thanks to Master Books for providing a review copy of this book.
The Food of Noah Book Description:
Hundreds of legends — possibly as many as 600 — seem to point to many of the details familiar to those who have read the Biblical account of Noah and the ark. Why are there so many similarities in these legends among so many diverse cultures? Why are there differences? What can we learn of pre-Flood history from ancient and archaeological records? From the astonishing historical flood account of a remote people group in China to the flood legend of Transylvania gypsies to many other examples from almost every continent, discover a fascinating journey of truth! These legends are what we would expect to find as remnants of a historical event on the scale we have never seen before or since!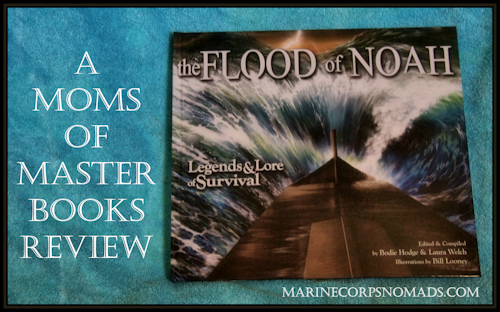 About the Authors:
Mr. Bodie Hodge attended Southern Illinois University at Carbondale and received a B.S. and M.S. in mechanical engineering. His specialty was a subset of mechanical engineering based in advanced materials processing, particularly starting powders. Currently, Bodie is a speaker, writer, and researcher for Answers in Genesis–USA. He is the author of The Fall of Satan and co-author of Dragons: Legends & Lore of Dinosaurs.
Laura Welch has worked in the Christian book publishing industry for almost 10 years, currently serving as Editor-in-Chief of New Leaf Publishing Group. Her education and experience in publishing, journalism, technical writing and research are the platforms from which she develops innovative book content. With a love for words, writing and history, Welch brings remarkable projects to completion. Welch's recent work includes co-editing the award-winning Dragons: Legends & Lore of Dinosaurs and the new Big Book of History.
Book Details:
Hardcover: 24 pages
Publisher: Master Books a division of New Leaf Publishing Group; Act edition (June 20, 2014)
Language: English
ISBN-10: 0890518017
ISBN-13: 978-0890518014
Product Dimensions: 12.2 x 10.7 x 0.7 inches
Retail Price: $18.99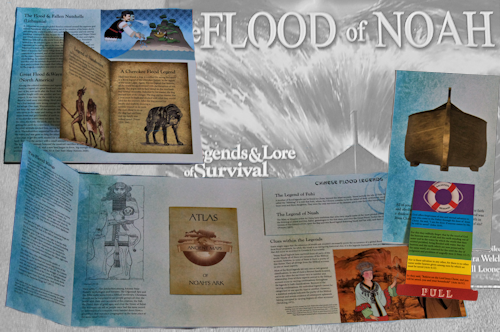 My Thoughts:
When this book arrived, we had family visiting at our house, and it immediately was passed around from generation to generation (four generations in all). We had everyone from my Grandma to my nieces looking at this book. The general consensus was this book was pretty cool. It has a lot of interactive features that capture the attention of both young and old. While the colorful graphics grab the attention of the younger set, the information contained within makes all ages want to dig in to learn more about Noah's Flood and the legends in various cultures.
The Flood of Noah is a sturdy, big book with many interactive features including charts, mini-books, fold-open flaps, sliders, wheel charts, and more. The interior pages a made from a durable cardstock that will hold up to lots of use.
I've always been fascinated by the legends of Noah's flood in various cultures, so this book is quite interesting to me. Not only does it talk about the different accounts and their similarities to the Biblical account, but it also talks about the names of Noah and his wife in the different cultures. It digs into whether building the ark and filling it with the animals was even possible. It concludes with a discussion about why their are differences and similarities in the ancient accounts and gives the salvation message.
This book would be perfect in not only the home setting but also a Sunday School setting.

There is a Book and a Treat Facebook party coming up tonight, July 22 at 7 pm Central Time, where you could win cool prizes — and discuss the series too.