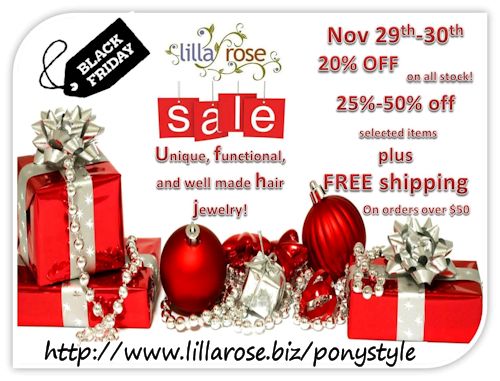 I am thrilled to announce the Lilla Rose Black Friday sale. As you may have noticed, Munchkin and I are Lilla Rose Consultants because we really like the flexi clips as well as the other great hair and other accessories.
This year, the Black Friday sale starts on November 29th and ends on November 30th.
20% off All Items, including a limited selection of 2013 FOTMs for two days only!
25%-50% off select items
Free Shipping over $50
New Release!
Don't miss out on this great sale. Head on over to our website http://www.lillarose.biz/ponystyle to place your order. Make sure my name – Heather is shown as your consultant. Thanks!!!