I received a copy of this book from the publisher. This post contains affiliate links.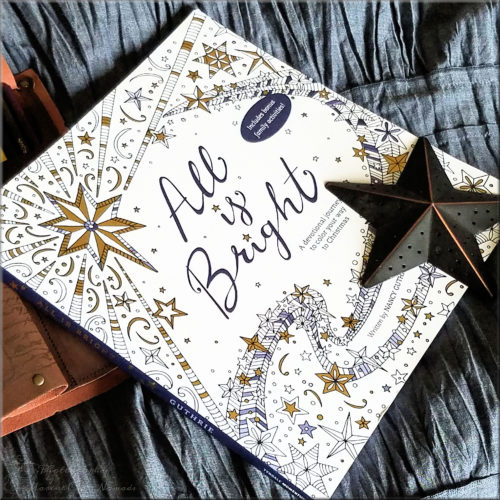 I've enjoyed coloring from a young age and get a kick out of the fact that adult coloring books are now all the rage. When we were still in the homeschooling years, I often used coloring as a way to help my girl focus during a lesson. We would sit down and color together while watching an educational program. It was a fun, enjoyable way to relax. I'm glad that others are now learning how relaxing coloring really can be for people of all ages.
I like to keep an eye out for unique coloring books or activity books, so when I saw this particular book, I was immediately interested. I liked the idea of having a Christmas devotional book that included coloring. Yes, it was a bit early in the year (and warm outside) to be looking at Christmas items, but I couldn't help myself.
All is Bright features a daily devotional with coloring page for the entire month of December. The devotional is a single page. The coloring page is on the other side of the 2-page spread. The pages are not perforated for removal. Plus, the next devotional is on the back of the coloring page. The pages are nice and thick like a light-weight cardstock. In general, the coloring pages are detailed, but not overly detailed. These devotionals and coloring pages are geared towards adults or teens, but they would be fine for the entire family.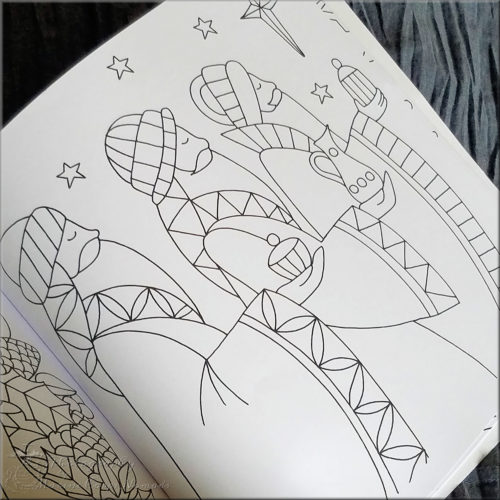 The book also includes 12 family activities which included a verse, discussion starters, and prayer followed by 12 coloring pages/crafts that can be used with the activity pages. Once again, these are not perforated, so you'll have to rip or cut out the pages. It would have been nice if these pages were easily removed. The coloring pages/activities are more simple and easier to color. They are geared towards children, but they would be fun for all ages.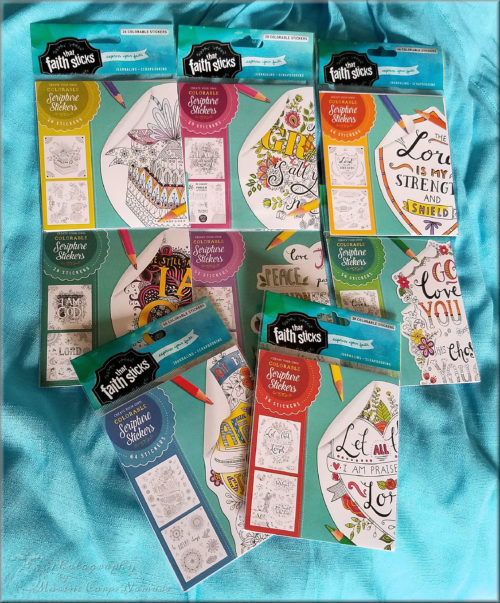 If you're looking for a little extra coloring fun, you could also pick up one or more of these colorable scripture sticker packets. They would be great for stocking stuffers, advent gifts, or just little pick-me-ups during the holidays or throughout the year. The that faith sticks colorable sticker packets include between 20 and 64 stickers depending on the size and style of the colorable stickers included in the packet. They are also nice for journaling, notebooking, or scrapbooking.