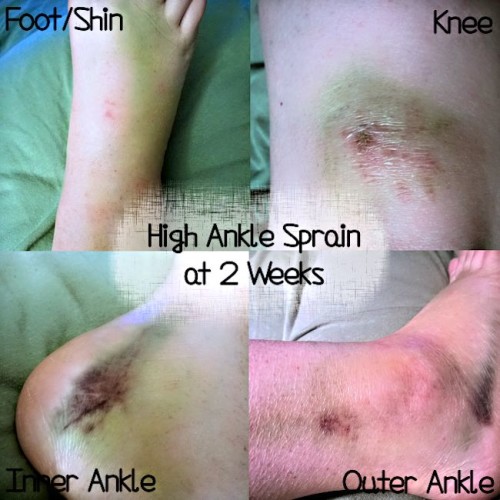 It's been roughly 2 1/2 weeks since I suffered my high ankle sprain. I'm still on crutches and unable to put any weight on the ankle. It's been a frustrating time, but I am making some progress. I'm able to bend my toes. Don't laugh, but that was actually a really big deal for me. lol!
Going off the pain meds means that I can now think clearly, but it also means that I'm in more pain. It's made sleeping a bit more difficult. Finding a comfortable position is not always easy. I definitely tire out a lot quicker due the pain and not having the regular fitness activity.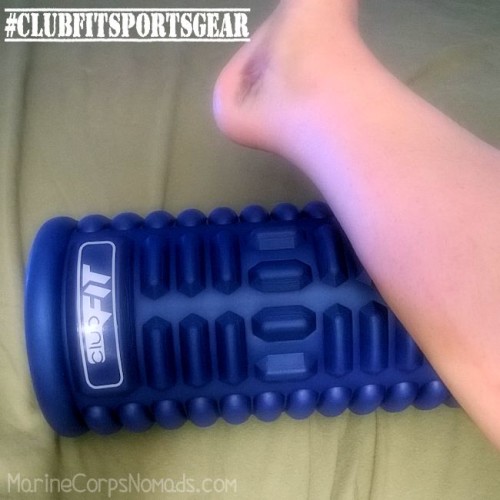 I've started with some basic therapy that includes using the exercise bands, the porcupine massage ball, and the ClubFit foam roller (review item). I've also been using the tens electronic pulse massager which has helped a lot with the stiffness and aches that come with not being able to move around a lot.
While physical therapy is painful and not exactly fun, it is critical to a successful recovery. I know I have a long road to recovery ahead of me, but I wasn't expecting to still be on crutches at this point. I didn't realize how much of a difference there is in recovery time between a regular ankle sprain and a high ankle sprain. It also doesn't help that it's a grade 2/3 sprain.

I had an allergic reaction to the splint, so I had to take it off a little earlier than recommended. Because of this, I've been relying on an ace wrap which helps with the compression aspect, but it's not that great for stabilization of the ankle. This week, I'm going to be getting a new brace which will hopefully help stabilize the ankle a little better and speed up the recovery.
I'm definitely looking forward to being off the crutches as it will allow me to be a bit more independent. 😉