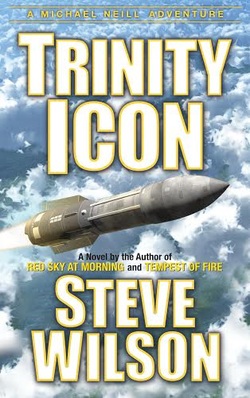 **Special thanks to the author for providing an electronic copy of the book for review purposes.**
Book Details:
Poland's past and present collide in an epic quest for peace and treasure.
In Central Europe, Poland has rejected plans for an anti-missile shield—until a threat from beyond their borders causes disaster. During testing, an Iranian ICBM veers off course with tragic results, and the Polish government turns to NATO—and the United States—for protection. With the defensive shield now back on the table, National Security Advisor Willis Avery envisions an even broader network of emplacements. His strategy depends on the cooperation of the breakaway states—and the help of Captain Michael Neill. Tasked as a liaison, it's Neill's job to convince the republics. He enlists the aid of an old friend, General Andrei Ulyanov—and, if he can keep her alive, dynamic and beautiful journalist Viktoriya Gavrilenko. The stage is set for increased tension when the Russians threaten an arms race. Avery is targeted, and along the way, Neill becomes caught up in the search for a lost religious icon, foretold by legend to restore the faith of a disheartened people . . .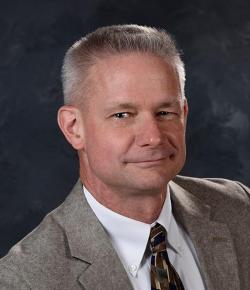 About the Author:
Steve Wilson is a multimedia designer for a large metropolitan newspaper, and has worked in advertising for over 25 years. He is a prior service Marine, now serving as a Master Sergeant in the Air Force Reserve. He is the father of two grown sons, and lives in Florida with his wife.
Over the course of his military career, he has received the Iraq and Afghanistan Campaign Medals, the Global War on Terrorism Expeditionary Medal, and the Air Force Commendation Medal. In 2010 he was named the Air Transportation NCO of the Year. His ties to the armed forces—as well as short-term mission trips—have taken him to Kuwait, Iraq, Afghanistan, Europe and the Pacific, as well as the former Soviet Union. These experiences have helped to shape his story lines.
You can connect with Steve on Facebook and his blog.
Book Details:
Series: The Michael Neill Adventure Series

Paperback: 400 pages

Publisher: White Feather Press, LLC (July 6, 2014)

Language: English

ISBN-10: 161808108X

ISBN-13: 978-1618081087

Product Dimensions: 8 x 5 x 0.9 inches

Retail Price: $15.95

Electronic version also available
My Thoughts:
In Trinity Icon, readers are greeted by some familiar characters and introduced to a few new ones. One character is an interesting twist to Michael's background story that we thought we knew as readers of the Michael Neill novels. I loved the new dimension this particular character added to the story, and while it drove me nuts, I liked that not everything was revealed in this book.
Michael has spent some time stateside, but it's time for him to head back overseas. This particular assignment fits him perfectly due to the location. During this assignment, ghosts from the past come back to haunt him, and things are revealed that take him by surprise. While he's dealing with the riggers of the current assignment, he is also trying to sort out his feelings for his fellow Marine which is complicated by the fact that he is an officer and she is enlisted.
Trinity Icon moved a little slower for me than the previous two Michael Neill novels, but it did not fail to hold my attention and keep me reading. There was a lot of information and history packed into the story which caused me to need to pay more attention to the details to get a better picture of everything taking place within the story. In fact, the book started out with the history of a certain town and relic before jumping into the present day. It then went back in time to that same story at the conclusion of the novel.
Once again, Steve Wilson's understanding of the military allows his books and characters to feel natural and realistic. Of course, I can't wait to see what will be revealed in the next book as there were a few details that were left up in the air in this book.