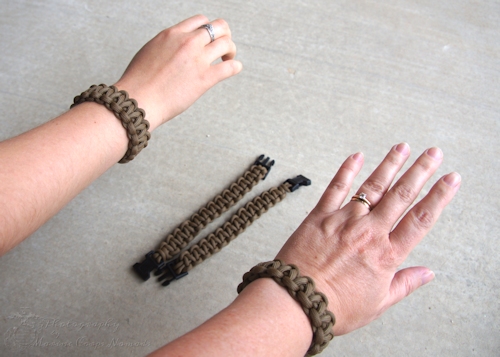 This post contains affiliate links.
Making paracord bracelets is fun and useful for kids and adults alike. Whether you just want to wear them as a fashion statement or you want them to be part of your camping/backpacking survival gear, they are a great project for a rainy day.
Munchkin and I had a blast making our paracord bracelets using the basic pattern. D already had paracord (aka 550 cord), so we just used what we had on hand. Amazon also carries a nice variety of colors in both the 550 cord and 750 cord. We also picked up some plastic contoured buckles to use for our bracelets.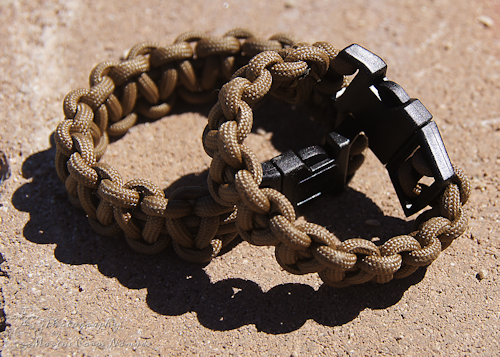 We used a the technique shown here by TyingItAllTogether – the cobra knot. He has a lot of different videos that show a bunch of really cool techniques for paracord bracelets. Munchkin wants to try out some of the other techniques with some different colors of paracord in the future.
You'll need between 6 and 8 feet of paracord per person, per bracelet depending on your wrist size when using the cobra knot. Other knots styles may require more paracord.