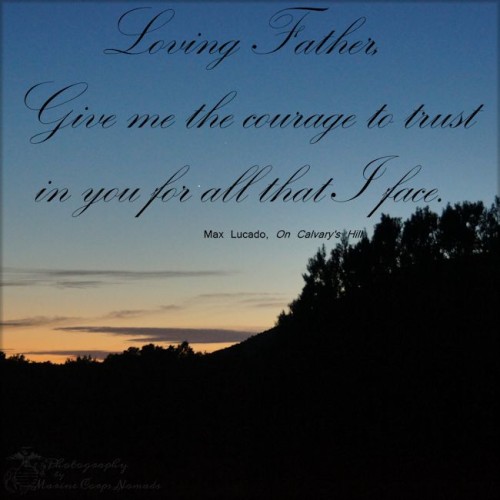 Special thanks to Family Christian for providing a review copy of On Calvary's Hill by Max Lucado for this post.
Easter falls on April 5th this year. In stores, the Easter decorations started showing up right after Valentine's Day. There are rows of candy, stuffed animals, plastic eggs, baskets, and all kinds of little goodies just waiting to be bought. The focus is on all of the material things of Easter rather than on the ultimate sacrifice that would should be remembering. I, personally, think that Easter egg hunts, colored eggs, and Easter baskets can be lots of fun, but as a Christian family, it shouldn't be the primary focus.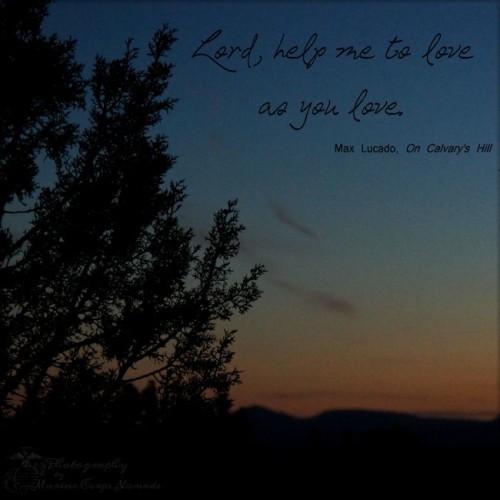 While Christ's crucifixion and resurrection did not take place in the spring, it was chosen some time ago as the time of year that we would remember the salvation that comes with His crucifixion and resurrection. It's fairly easy to get caught up in the commercialism of Easter, so we need to make sure that we're preparing our hearts and minds for Resurrection Sunday.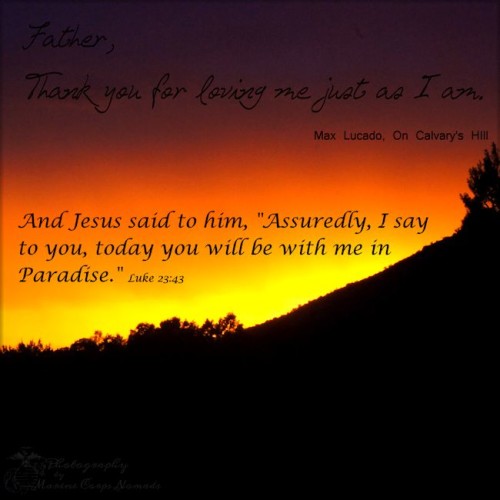 In On Calvary's Hill, Max Lucado shares 40 readings that will help us focus on the real meaning behind Easter. Each reading has a passage of scripture, a reading, and a prayer. The readings take us through the days leading up to the cross and conclude with the days after His resurrection. We are reminded of all that Christ went through not only on the cross but also in the days leading up to that fateful day where He took our sins upon Him, where He made the ultimate sacrifice, where He carried all our burdens, our sins, and our shame. He took our place and paid for our sins so that one day, if we accepted His amazing gift, we would be able to join Him in paradise.
Whether you are looking for a book for personal reflection or a book for family quiet time, On Calvary's Hill can help you prepare your heart, your family's hearts for the Easter Season.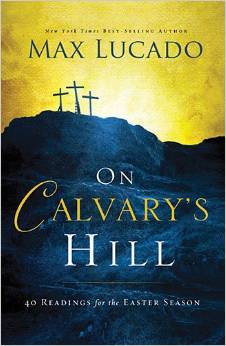 Book Description:
It's early in the final week. The props and players for Friday's drama are in position. Five-inch spikes are in the bin. A cross-beam leans against a shed wall. The players are nearing the stage–Pilate, Annas and Caiaphas, Judas, the centurions. Players and props. Only this is no play; it's a divine plan. A plan begun before Adam felt heaven's breath, and now all heaven waits and watches. All eyes are on one figure–the Nazarene.
Join bestselling author Max Lucado in an exploration of the final days in the life of Christ. In On Calvary's Hill, you'll draw near to the Savior and prepare to celebrate the greatest miracle ever conceived through 40 devotional readings that feature Scripture verses, prayer prompts, and favorite passages from many of Lucado's best-selling books.
About the Author:
More than 120 million readers have found comfort in the writings of Max Lucado. He ministers at the Oak Hills Church in San Antonio, Texas, where he lives with his wife, Denalyn, and a sweet but misbehaving mutt, Andy.
Book Details:
Hardcover: 144 pages
Publisher: Thomas Nelson (December 9, 2014)
Language: English
ISBN-10: 0718031326
ISBN-13: 978-0718031329
Product Dimensions: 5.2 x 0.6 x 7.5 inches
Retail Price: $9.99
Audio and Digital formats also available