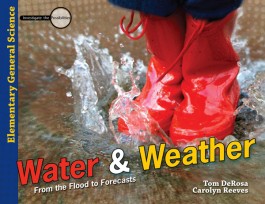 A special thanks to Master Books, a division of New Leaf Publishing Group, for sending me a copy of this book as a member of Moms of Master Books to help facilitate the writing of this book.
Water & Weather Book Description:
Science unfolds as activities bring alive the natural curiosity of children. This new title covers not only the weather and varying climates around the world, but explores the results of weather events in the past. The great Flood was a cataclysmic event that left behind fossils, and these impressions reveal much about what happened during and after this historical event. Form a connection between this biblical history and the world experienced outside your door as natural processes like rain and wind are shown to be forces at work in the environment!
About the Authors:
Tom DeRosa is an experienced science teacher and a committed creationist. He has incorporated both his passions in the founding and the directing of the Creation Studies Institute, a growing national creation organization whose chief focus is education. His wealth of experience in the public school, Christian school, and homeschool markets for over 35 years has given special insights into what really works in engaging young minds. He is an author and sought-out, enthusiastic creation speaker who has a genuine love for the education of our next generation.
Carolyn Reeves is especially skilled at creating ways to help students develop a greater understanding of not just scientific concepts, but also how these are applied within the world around us. Carolyn retired after a 30-year career as a science teacher, finished a doctoral degree in science education, and began a new venture as a writer and an educational consultant. She and her husband make their home in Oxford, Mississippi, where they are active members of North Oxford Baptist Church. The Reeves have three children, three in-law children, and ten grandchildren.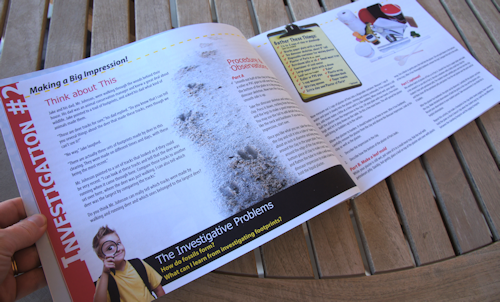 Book Details:
Series: Investigate the Possibilities: Elementary General Science
Paperback: 88 pages
Publisher: Master Books (November 15, 2013)
Language: English
ISBN-10: 0890516103
ISBN-13: 978-0890516102
Retail Price: $12.99
Student Journal and Teacher Guide also available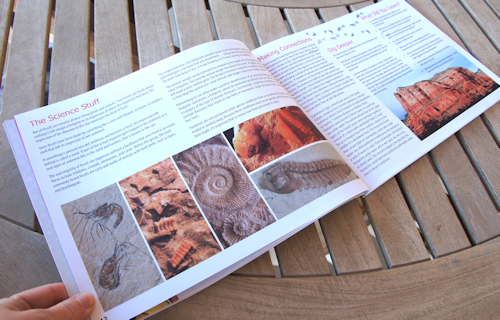 My Thoughts:
The Investigate the Possibilities Elementary General Science series put out by Master Books is a wonderful, hands-on, creation-based science series. Each book is filled with vivid pictures and lots of experiments. The series is geared towards kids in grades 3-6, but kids of all ages will enjoy the experiments. We used the other books in the series when Munchkin was a bit younger, and really enjoyed them. I loved the fact that the supplies for the experiments were not hard to locate or expensive.
The latest book in the series is no exception to what we found with the previous books in the series. It's loaded with great, hands-on experiments. The layout of each chapter allows each student to go through the scientific process by doing some research (reading), making a hypothesis, experimenting, and recording the results of the experiments. More discussion follows which allows students to talk their way through what happened. The review is built right into the unit.
A teacher's guide as well as a student journal is also available to supplement this book.
Water & Weather contains 20 different investigations (chapters) and includes a nice glossary. Topics covered include such things as:
Climate Change
Forecasting the Weather
God's System of Purifying Water
The Water Cycle
Ocean Currents
Fossils
Saltiness of the Ocean
and much more…
There is even a study of the scientist Joseph Henry.
If you're looking for a hands-on science book about water, weather, fossils, rocks… from a creation viewpoint, this book may be just what you need.