Special thanks to Book Look Bloggers for providing a review copy of this book.
Book Description:
Bestselling author Lee Strobel, along with Jane Vogel, takes students on an investigative journey to discover the real Jesus.
Teens today are bombarded with all kinds of opinions and research about who Jesus really was, making it difficult to know what to believe. Was Jesus just a good man or was he the Son of God? Did he really rise from the dead? Did he exist at all? In this student edition of The Case for the Real Jesus, Lee Strobel investigates the person behind the myth to help teens weigh the evidence for themselves and discover the truth about the Son of God.
About the Authors: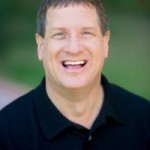 Lee StrobelLee Strobel (www.LeeStrobel.com), with a journalism degree from the University of Missouri and a Master of Studies in Law degree from Yale Law School, was the award-winning legal editor of the Chicago Tribune and a spiritual skeptic until 1981. His books include four Gold Medallion winners and the 2005 Christian Book of the Year (coauthored with Garry Poole). He and his wife live in Colorado.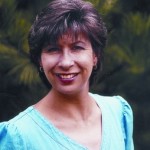 Jane VogelJane Vogel, a writer who has been involved in youth ministry for over twenty years, wrote The Case for Christ Student Edition and The Case for Faith Student Edition with Lee Strobel. She lives with her husband, Steve, and their two children in Winfield, Illinois.
Book Details:
Series: Case for … Series for Students
Paperback: 208 pages
Publisher: Zondervan; Student edition (June 24, 2014)
Language: English
ISBN-10: 0310745675
ISBN-13: 978-0310745679
Retail Price: $9.99
Electronic Version also available
My Thoughts:
In The Case for the Real Jesus Student Edition, Lee Strobel tackles 6 different challenges that have been presented to Christians today:
Scholars are uncovering a radically different Jesus through ancient documents just as credible as the four gospels.
The Bible's portrait of Jesus can't be trusted because the church tampered with the text.
New explanations have disproved Jesus' resurrection.
Christianity's beliefs about Jesus were copied from pagan religions.
Jesus was an impostor who failed to fulfill the prophecies of the Messiah.
People should be free to pick and choose what to believe about Jesus.
Strobel goes to various experts in their field to "get the scoop" on the different challenges. One-by-one the fallacies are revealed through systematic explanations backed by plenty of facts and evidence from the experts. The alternative gospels are shown to be dated too late for historical accuracy, and some are even shown to be hoaxes. The Bible's portrayal of Christ is shown to be credible through careful studying of varying manuscripts. Attempts to show the resurrection of Christ to be false have fallen short. The theory of pagan roots for Christianity was disproved many decades ago. Through careful study, Jesus has been shown to have fulfilled the OT prophecies of the Messiah. Finally, nothing can change who Jesus was – no matter what we decide to believe about Him.
Strobel concludes with a list of website resources for further study into the Real Jesus. This book is well laid out and thoughtfully presented. Ultimately, it's up to the reader to decide to believe or not believe based upon the evidence that has been presented.