I received a review copy of this Bible from the publisher. This post contains affiliate links.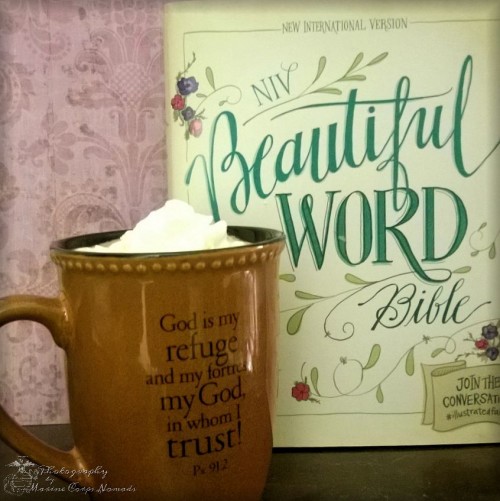 Munchkin started attending a new youth group this past fall. One of her fellow college students recommended it to her, so we tried out the church (and youth group). It was a good fit for her, and the sermons were Biblical. We found ourselves with a new church home that was a better fit for our girl.
There was one slight issue though – the youth pastor was using a different translation of the Bible for his teaching. If you've ever tried to follow along with scripture reading when you have one translation and the person reading has another, you know that it can get a bit tricky. Depending on the translations, it can get down right difficult.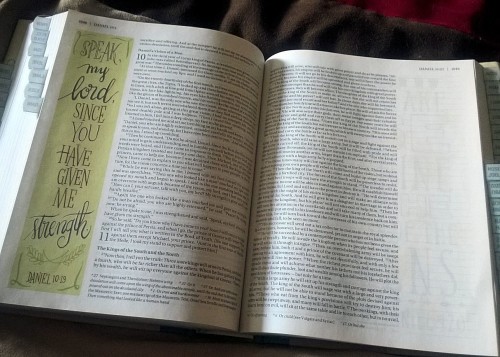 Munchkin's preferred translation is ESV while the youth pastor was using the NIV version. She thought it would be easier to follow along if she could have her own NIV Bible to read during youth group. When I saw the Beautiful Word Bible, I thought it would be a nice Bible for her to use.
The Beautiful Word Bible has margins for notetaking and/or journaling. It has 500 colorful journaling images already in the Bible. The only thing that Munchkin didn't like about the Bible is the size of the font as it's on the smaller size. She prefers something that is a little larger for easier reading. The font itself is clear, so it's really just a size issue.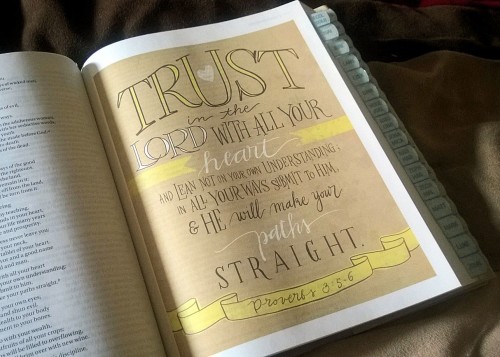 We added some coordinating horizontal Bible tabs for easier usability.
The Beautiful Word Bible is lovely, hardcover journaling Bible. It's not a study Bible with tons of additional notes or extras. It does have pretty journaling images and words already in the Bible. The pages are a good weight. If the font was larger, it would be a great journaling Bible for Munchkin. As it is, it's a nice Bible that she's using until she can find one that has a larger font.