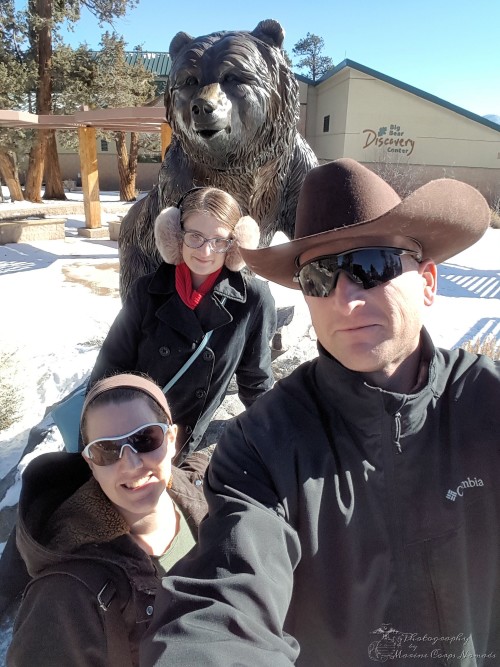 While we don't normally live in areas that get much (if any) snow, we all still enjoy it. We love milder winter weather, but we do miss the fun that comes with snow now and again. Munchkin especially wanted snow for Christmas this year, so we decided to head out on a little exploration adventure in search of snow.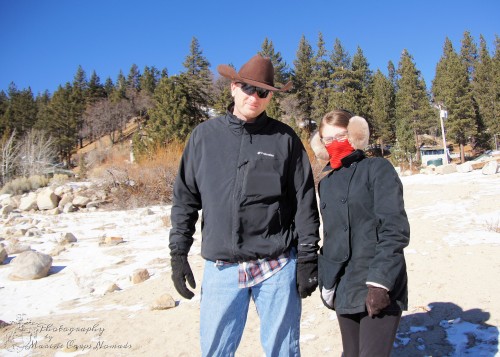 We headed up to Big Bear Lake. It's a long, curvy, steep road which means Munchkin's tummy wasn't too happy, but that all went away once we got to the top. We made a quick stop at the Big Bear Discovery Center before heading over to the lake.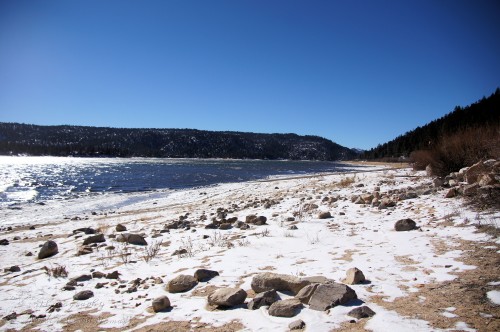 It was quite windy, but it was still a beautiful day. The snow covered shores were absolutely beautiful.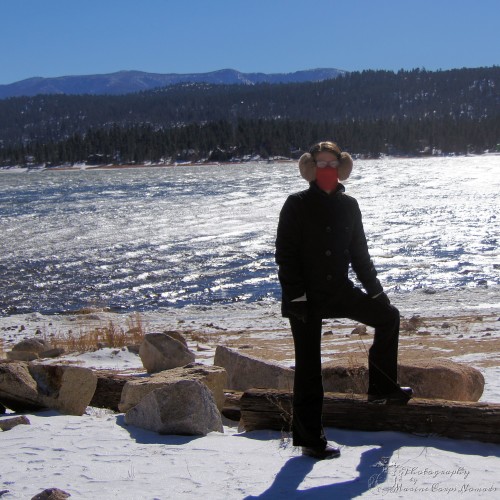 Of course, Munchkin quickly headed down to the water. (When you live in the desert, you seem to always be drawn towards water even when it is cold. lol!)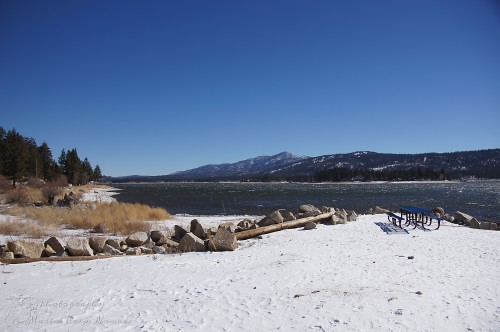 The air was crisp and clear. It smelled wonderful even if it hurt to breath in the cold air. We were rather surprised that a family was setting up a picnic when we arrived. I think I would have eaten in the vehicle, but we have gotten a bit soft over the years. 😉 Munchkin is definitely a desert baby. 🙂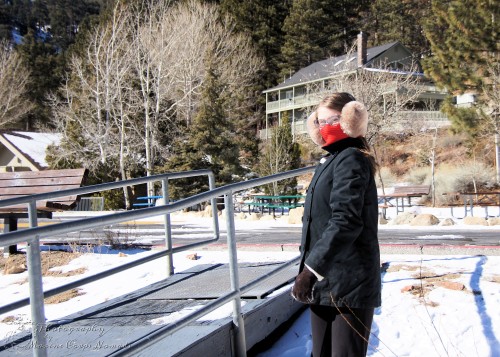 No snow adventure would be complete without at least a snowball or two being thrown. Munchkin was the first to toss a snowball at Daddy. He caught it and toss it back. She was thrilled to be able to play in the snow even if it was only for a brief period of time.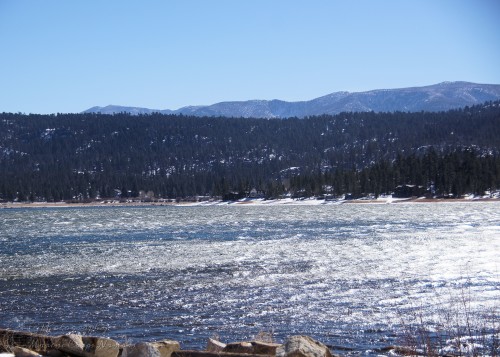 Our plan was to head down the mountain and grab some Chick-fil-a for a later lunch. We thought we'd try out a different way down the mountain. Little did we know that we were heading into the huge snow park area. Thankfully, we were heading in the opposite direction as the traffic was horrible. It just kept going and going. We're quite certain that some of the people would have waited in traffic for 4 to 5 hours before ever hitting the snow area, and that doesn't even include trying to find parking. Yikes! We won't be going that way in the winter. Even though it took a little longer than expected, we enjoyed our snow adventure and our Chick-fil-a lunch. 🙂