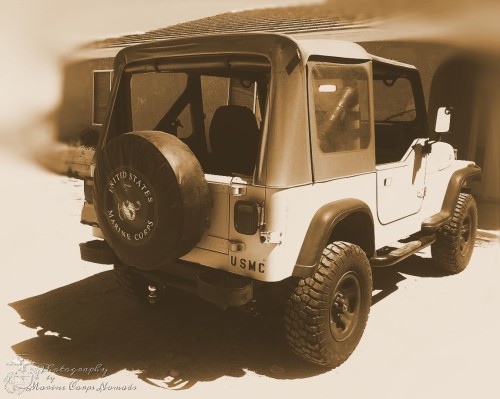 Driving a manual transmission Jeep – especially an older style – can be interesting when you have shorter legs. For my Jeep, the clutch has to be pushed all the way to the floor for it to engage which is rather difficult for this 5'2" person with shorter legs. It's even difficult for Munchkin who has longer legs.
I could reach if I put a pillow behind my back, but even then, I had to use my tippy toe with a completely straight leg. I was also too close to the steering wheel for my comfort, and D certainly didn't like it. While Munchkin didn't need to pillow, she still had to do the crazy stretch which isn't a good thing – especially for a younger, new driver.
I began to do some research into options for making the clutch work for shorter people. I quickly learned this wasn't a unique problem, but there weren't a lot of safe options out there. Yes, there are some pricey clutch extensions available that are geared towards serving disabled people, but I wasn't too thrilled with the idea of having to spend a lot of money on it. Plus, since D is also driving the Jeep, I wanted something that could be easily removed when he was driving.
We saw several "interesting" things that people put together, but they didn't look all that safe. Using zip ties to secure a block of wood to the clutch just doesn't seem like a great idea. We wanted safe, secure, and usable without it costing a chunk of change.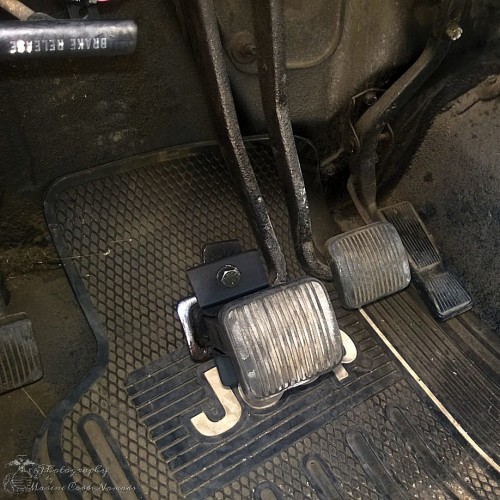 Ultimately, we decided that we'd try to come up with something on our own. It began with a block of wood to determine how much reach needed to be added to the clutch to make it work comfortably for Munchkin and me. Then, D started to look around the garage to see what scraps he had. Slowly, the ideas started to come together.
The rubber portion of the clutch pedal came off. D used some scrap steel to recreate the shape of the clutch pedal for the new clutch pedal extension. Scrap steel, steel tubing, nuts and bolts, and a large washer were cut, ground down, properly sized, and welded together. Several changes were made before the final product came together. Once it was finished, a coating of black paint was applied, and my new clutch extension was installed.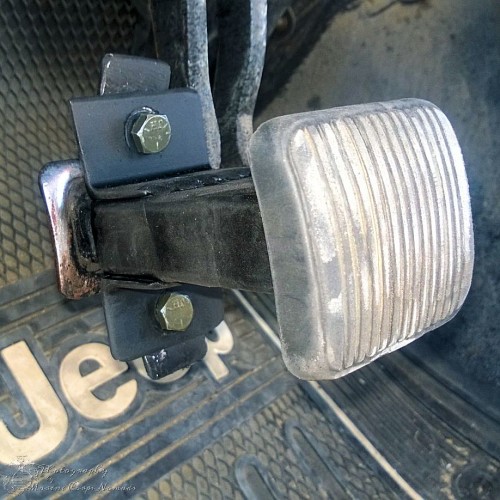 It's now easy for me to push in the clutch. It's very secure. I'm able to reach without needing to use a pillow, stretch, or sit too close to the wheel. I'm so thankful that D has the skills and creativity to put something like this together. It was all done with things that we had sitting around the garage, so basically, the only cost was the time that was put into it.