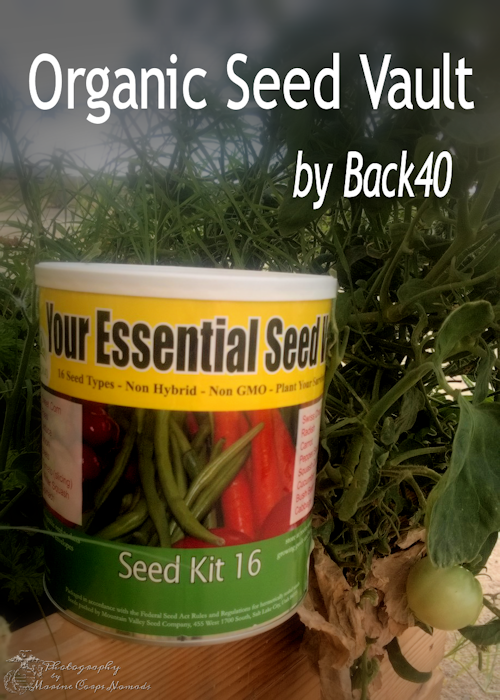 Growing your own food is an important skill to master. It's a great way to cut down on food costs, and it helps you know how your food is being grown. With so many companies going with gmo seeds and nasty fertilizers, it's getting harder and harder to find the nutrient dense, delicious fruits and veggies of days gone by. Growing your own garden helps put at least some of that great food on your table. Not to mention, there is something to be said about food that has been grown by the work of your own hands.
This year, we've been messing around with a few different growing techniques given that we're in a new location and now have lots of horse manure at our disposal. I strongly believe that it's critical to learn different techniques before you absolutely need those skills. Eventually, I would like to be able to grow most of our fruits and veggies, so the trial and error procedures that we're going through right now will help us be more successful in the future.
Enter in the Back40 Your Essential Seed Vault…. The Essential Seed Vault contains 16 varieties of non hybrid, non gmo, certified organic seeds (22,000 seeds) in resealable mylar envelopes inside a hermetically sealed waterproof 1 gallon can.
Sweet Corn
Peas
Lettuce
Onion
Beets
Slicing Tomatoes
Winter Squash
Spinach
Swiss Chard
Radish
Carrot
Sweet Pepper
Zucchini Squash
Cucumber
Bush Bean
Cabbage
The Back40 Your Survival Seed Vault
 (affiliate link) is supposed to have a shelf life around 4 years. In other words, the seeds should be viable for at least 4 years. The seed vault also comes with a growing guide to help make the most out of the seeds.
I'm impressed with the variety of vegetable seeds that are included in this set as it gives us a good start to our seed stores. We'll also be adding some herbs and fruit seeds.
I received one or more of the products mentioned above for free using Tomoson.com. Regardless, I only recommend products or services I use personally and believe will be good for my readers.