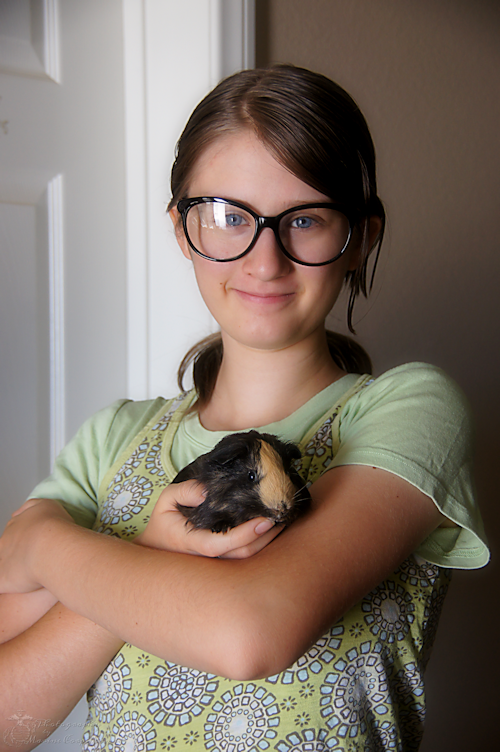 When Teddy passed away on Saturday, Munchkin's search for a new guinea pig began. (That's how she deals with a loss of a pet.) She wanted to adopt a younger guinea pig. She searched guinea pig adoption sites as well as craigslist. She finally found a couple of male guinea pigs that were less than 2 months old. We learned that one of them was still available, so we drove to pick him up.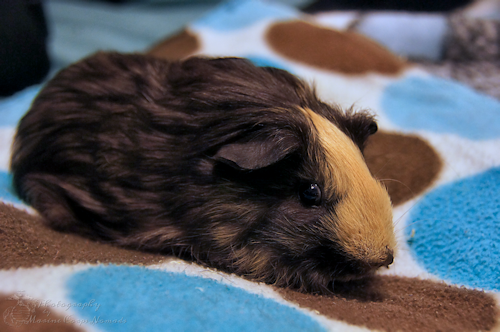 Poor little guy has a big scab on his nose. He was like that when we got him, so we're not sure what happened. Thankfully, it's starting to heal up.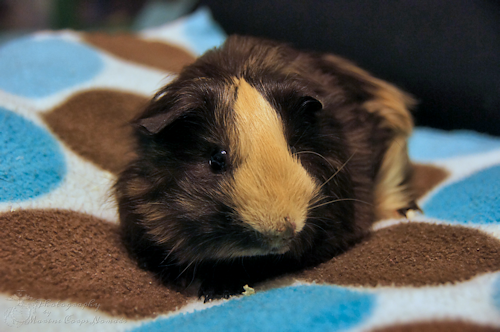 Graham is now getting settled into his new home and getting more familiar with his new surroundings.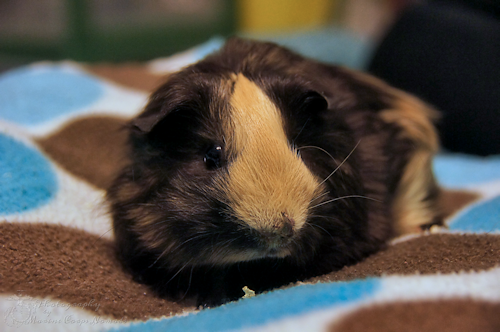 He's learning the ins and outs of being in our home including what its like to have a girl who loves to give him tons of attention. He's already starting to spend time with her as she works on her school work. He seems to like relaxing with her.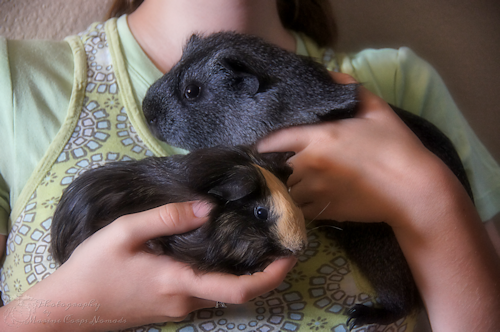 Alvin is doing much better now that there is another guinea pig in the cage with him. He's even coming out of his shell a little more and being a bit more social with us.