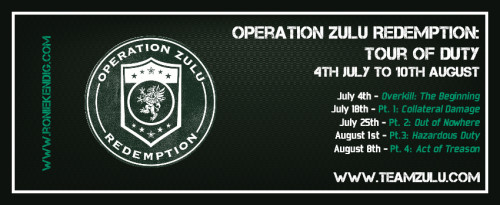 Have you started Operation Zulu Redemption yet? Operation Zulu Redemption is the first serialization for Ronie Kendig, and she is starting off with a bang. What is a serialization? Each week a new episode is released for your reading pleasure. By the end of the 4th episode, you will have read the equivalent of 2 novels.
Operation Zulu Redemption: Overkill introduces you to the Zulu team and is a free download. After that, each episode is $3.99. Just click on the images above to be taken to each episode. (Amazon affiliate links)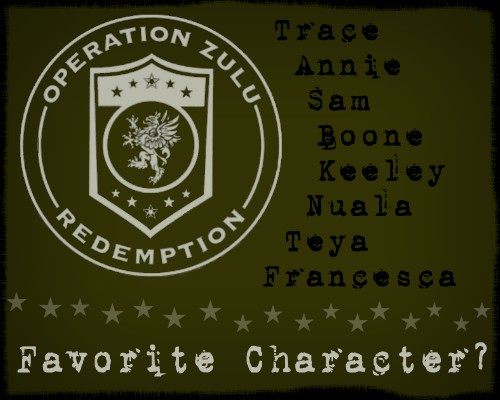 Throughout the episodes of Operation Zulu Redemption, I was seriously torn between two very different characters in the story – Nuala and Téya. Nuala is a thoughtful, perceptive, blend-into-the-background type of person. Téya, on the other hand, is more of an in-your-face, reactive, passionate person. Both girls are very good at what they do, and both are critical to the team. They play off each others strengths and weaknesses.
As the story unfolded and I got to know the girls better, I felt myself drawn towards Nuala more and more. I wanted her to find more inner confidence when she wasn't in the battlefield. I loved how she was able to pick up on things that no one else on the team caught. Her natural ability to blend into the background made her really good at her job as did her intuition and grasp of what was taking place around her.
Get to know all the members of Team Zulu and their handlers with bios, pics, and more.
Who is your favorite character in Operation Zulu Redemption? Are you enjoying Operation Zulu Redemption? Don't forget to join the TEAM ZULU community, and visit Ronie's website and blog.