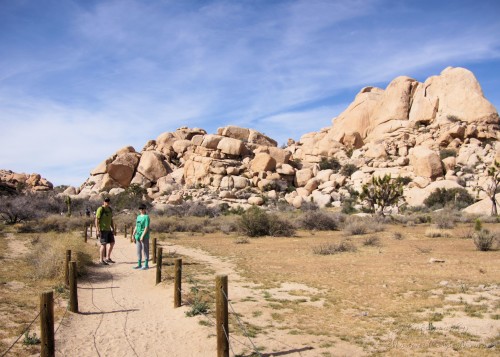 It's hard to believe that we haven't been out hiking since June 2015. We love the great outdoors and exploring, but my ankle injury put everything on hold for months and months and months. I'm still working on getting back to 100%, but I'm now at the point where I felt that I could start doing some short hikes. The first day of spring seemed like the perfect time to give it a try.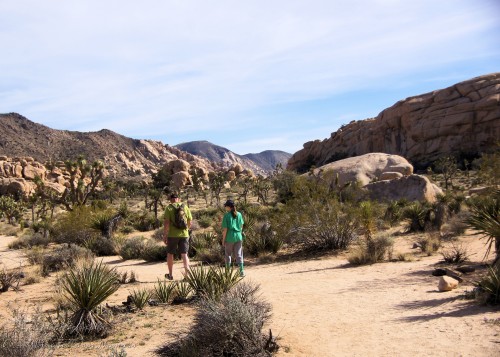 We headed over to Joshua Tree National Park to take the easy Barker Dam Trail hike. The parking area was packed, but the hike itself was nice. The good thing about hiking around Joshua Tree National Park is that there can be a lot of people without the area feeling super crowded. (The prime climbing areas can be a different story.)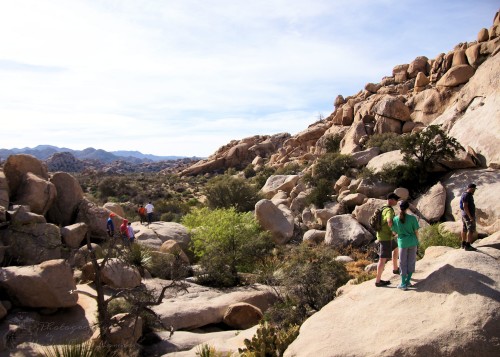 Other than the allergy issue, we had an enjoyable time being back out in nature. We took our time and explored different areas. We weren't in a hurry which meant we could take side trails and just explore. My ankle, while still lacking normal flexibility, felt pretty good.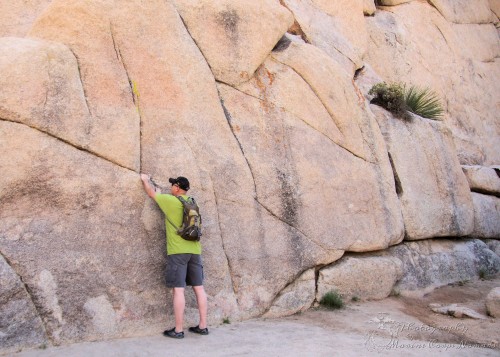 Of course, D wanted to check out the different climbing/bouldering areas, and he dreamed of when he'd, once again, be able to climb. He really misses it. He still has quite a few months before he'll be able to even begin to do the basics, but he's confident that his shoulder will get strong enough to start climbing again. I'm probably more hesitant than he is about the whole thing because I don't want to see him hurt again. He still has the other shoulder that's injured in addition to the shoulder surgery recovery.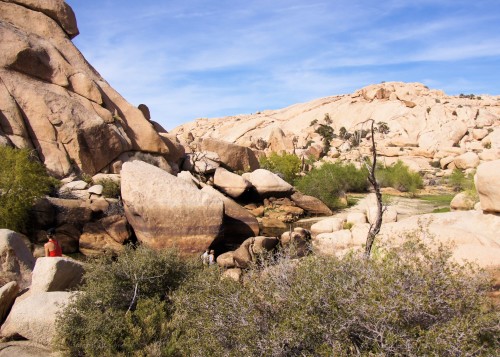 The water at the dam was quite a bit lower than it was last time we were there. The desert is just starting to bloom. We need a really good rain to get things going strong.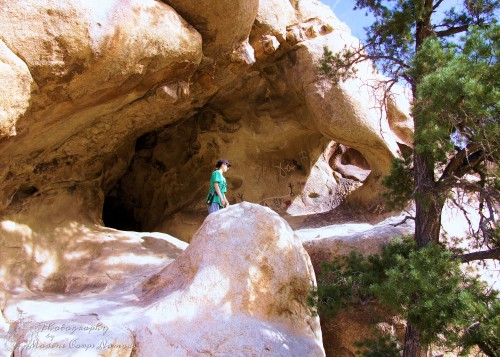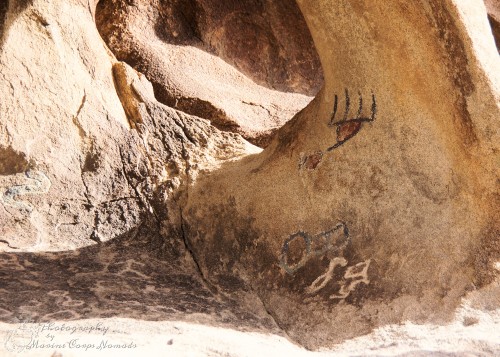 Munchkin's favorite part was the petroglyph cave.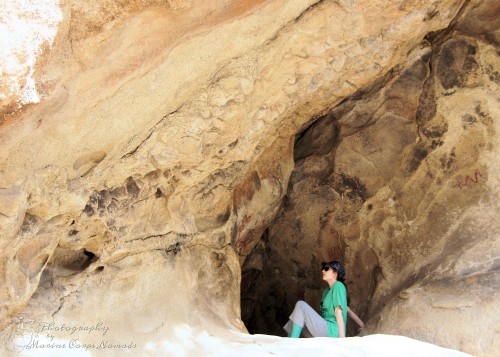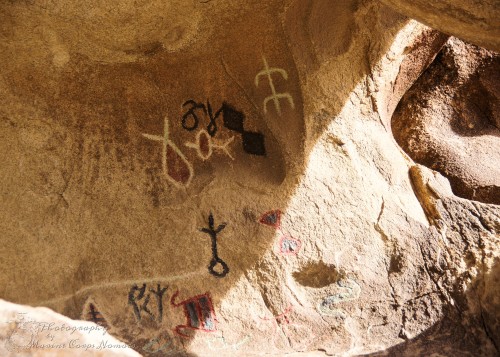 She enjoyed looking at the various petroglyphs as well as looking at the different rock formations in the cave.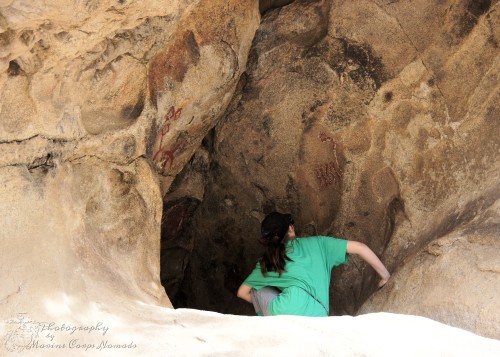 Of course, it's always fun when you can go straight through the boulder and come out the other side. 😉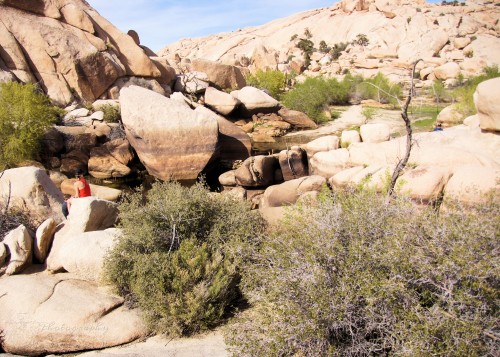 The weather was perfect thanks to a nice breeze. It was an enjoyable day. I'm looking forward to gradually increasing the length and difficultly of our hikes as I have missed going out.