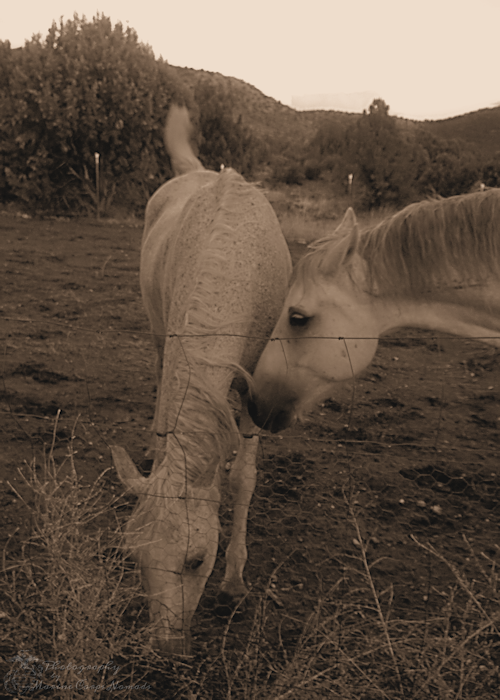 While we were at the cabin, we received a lot of rain which was great as it was way to dry up there, and the rain was seriously needed. At first, we thought the horses may have a hard time settling into their new location, but they took to it fairly quickly. They loved being able to hear the horses at the neighbor's place, and the bigger place to run was immediately tried out.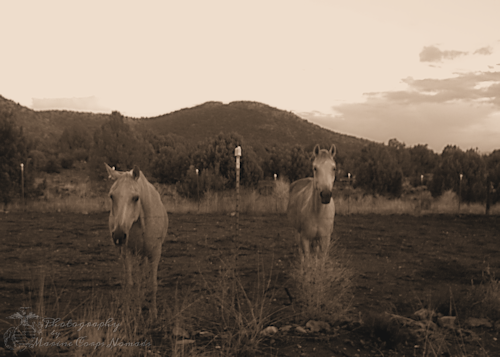 In fact, they were so engrossed in the new place that, for the first couple of days, they didn't immediately come when I brought their food in the morning. They were eating and drinking like normal, but they would get distracted and come and go which is certainly not normal for these two.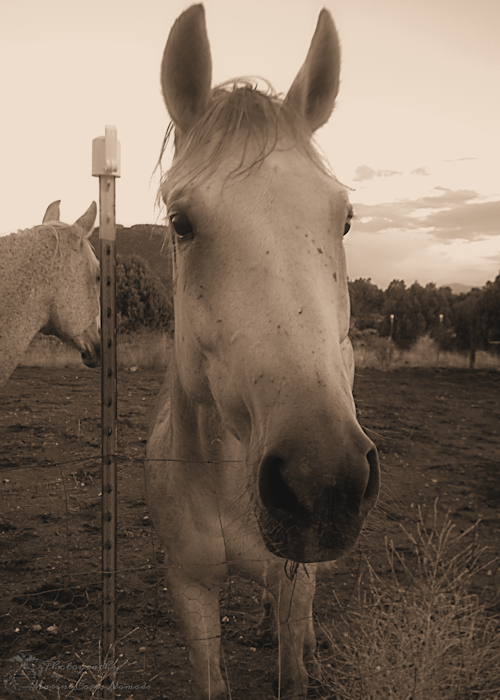 It took us a couple of days to really get the turn out area where we liked it for them, and we still have a couple of changes we want to make. It will work for now, and it's safe for the horses. They didn't seem to mind that it wasn't complete though. They were curious and enjoyed being able to do at least a little grazing while there.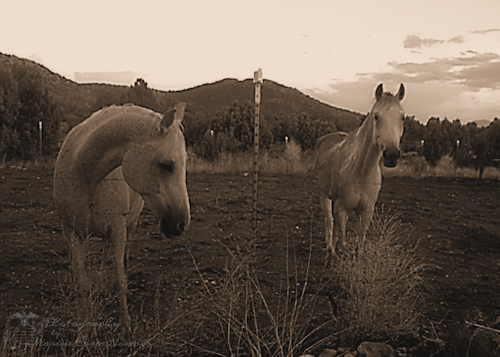 What caught me a little by surprise was how much they loved the mud after it rained. Our horses quickly turned from their white/gray to brown. They had mud everywhere. lol! Even their manes and tails had a nice coat of mud. Who knew that they really wanted to be brown horses.

We told Phantom that he had missed a spot, so he immediately went down and rolled around a bit more until that little spot was covered. Yes, he's a ham – a mischievous ham.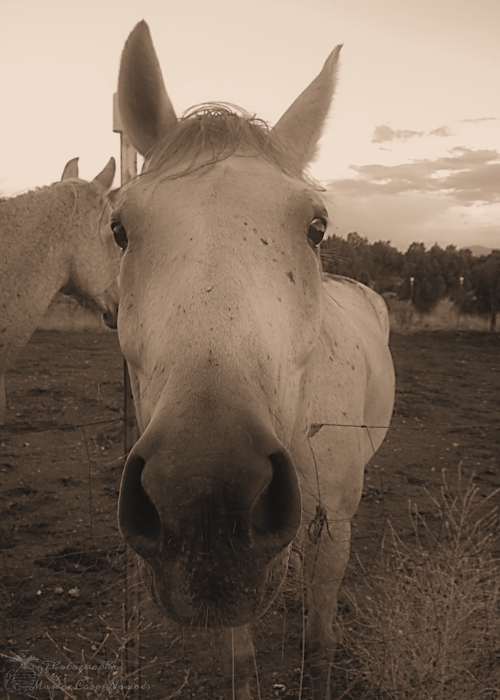 They loved their time there so much that it was not fun getting them to load into the trailer. They didn't want to leave. Thankfully, once we got back home, they settled right back into their place here. I do believe that they are missing the cooler evenings/nights and their mud. Granted, it's not normally muddy at the cabin, but they certainly enjoyed it while it lasted. It made more work for us, but it was fun seeing their excitement and pleasure with the mud.
Our neighbor told us that their horses always do the same thing when it rains. It's just not something that we've experienced here as we have very sandy soil. Yes, they roll in it – wet or dry – but the results aren't quite the same as rolling in real mud.