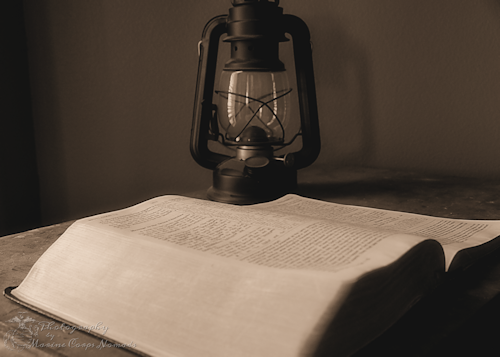 On Sunday mornings, we are studying the book of Revelations in church. This past Sunday, pastor talked about how we here in America didn't really understand the concept of being persecuted for Christ, for our faith. While we may have some trials and hardships placed on us if we live our faith, we do not have to fear true persecution, yet. We take the fact that we can openly worship, read the Bible, and share our faith for granted.
All throughout history Christians have died for their faith. They've had to go underground to meet together for fellowship. They've had to hide the scriptures (if they had them). They've memorized large portions of scripture because Bibles were not allowed. They've been given the choice to live and renounce their faith in God or die.
Today, we are seeing this played out in a huge way overseas. Entire families are being wiped out because of their faith in God, because they are Christians. Knowing this, they still believe and live for the Lord. How hard would it be to watch your spouse, your child, your mother, your father, your family, your friends be killed because of their faith? Would you be able to stay strong in your faith if it meant dying?
We have many Bibles in our home – at least one in every room. We have Bibles on our computers, phones, Kindles, tablets…. We can freely worship, pray, and read His Word. Yes, Christians are being targeted by various groups for their beliefs, and yes, some of us face some very real hardships if we live out our beliefs. Yet, we are not daily living our lives in fear of being killed because we are Christians.
As I see the things going on around the world, I find myself thinking "what if", and I pray that my faith is strong enough to live out my faith if there ever comes a time in this country where I need to pick between life and dying for my Lord. We've seen in scripture where the disciples, who walked with Christ, turned their backs on Him out of fear for their lives. We've also seen many examples of those who laid down their lives for Him.
I will continue to pray for those who are currently being persecuted for their faith today. I will pray that my family will grow in their faith in Christ, so that we may be able to be strong in Him no matter what trials and tribulations we may face. I will pray for our country that we may get back on track and turn back towards Christ instead of away from Him.