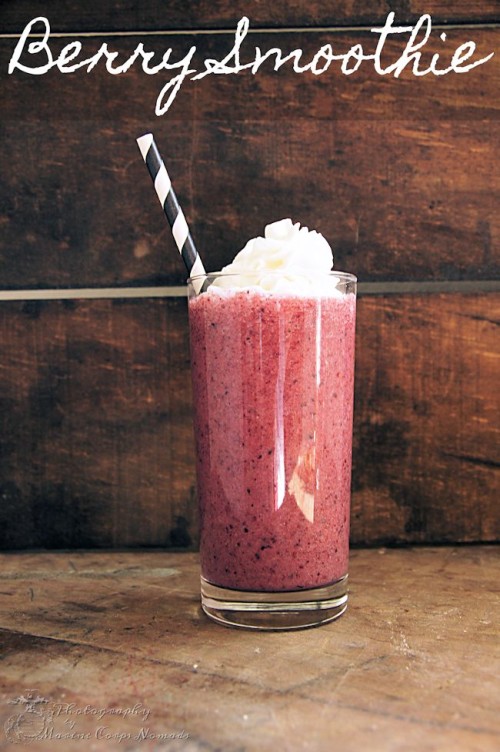 Summer is here, and the desert heat has come with it. When the temps hit 105 degrees in the shade today, I knew that we would be wiped after our outing, so I reached for my faithful blender as I knew it was time to make a refreshing, healthy smoothie to help beat the heat.
It's no secret that I've been on a fitness journey the last few months. I've been focusing even more on real foods, whole foods, foods that heal and nourish. That's not to say that I don't eat some junk, because I do, but it's not as often as in the past.
Most days, I like to begin the day with a berry smoothie. Ideally, I would use all fresh, organic berries, but that isn't always possible. For those times when fresh berries aren't available, I use frozen organic berries. I'm hoping to be able to freeze some farmer's market berries this year rather than purchasing prepackaged store-bought berries, but we'll have to see what is available. The drought conditions around here haven't made things easy for the farmers.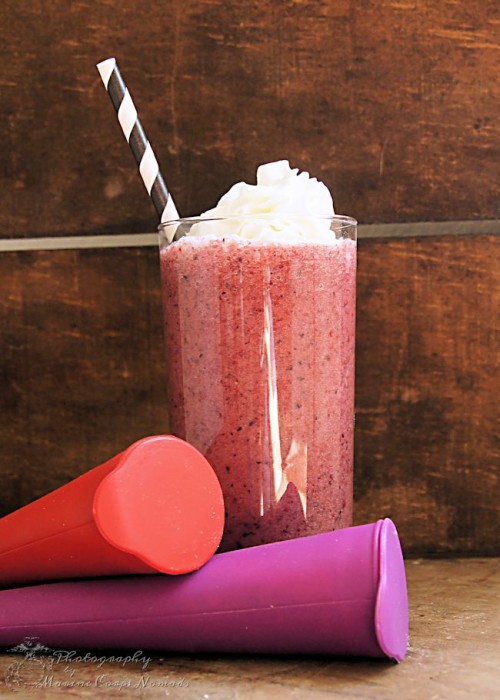 On hot super hot days, like today, I will not only have a smoothie in the morning, but I'll also have one around mid-day. Sometimes, I make them in the evenings for the whole family as it's a light, yet filling, evening snack. If I have any leftover smoothie, I like to turn the smoothie into smoothie popsicles which is another fun way to beat the heat.
While you can use milk (dairy, coconut, almond, rice) or juice in the smoothie, I normally use water as my base as it means that I'm not adding additional sugar and calories from fruit juice or milk. The addition of a banana holds the smoothie together nicely. Depending on the day, I'll toss in different goodies to increase the nutrients like Moringa Powder. Those extra nutrients are especially important on high energy output days. I can definitely feel it if I forgot to have my "power" smoothie.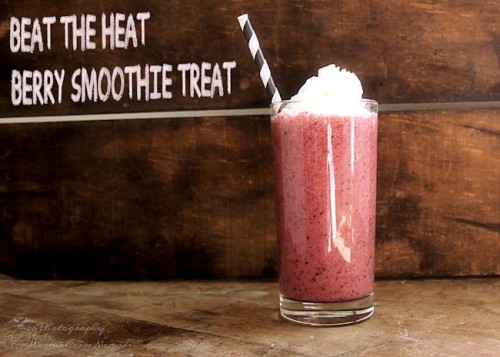 If I want a little splurge, I'll add a little whipped cream on top. Yum! I don't do that all the time, so it still feels like I treat when I do. If D and Munchkin are also having smoothies, I usually add a little honey to their smoothies as they like them a little sweeter. Of course, it's always fun to use a cute paper straw to add a little something extra to the presentation.

Beat the Heat with a Berry Smoothie Treat
A refreshing, healthy berry smoothie helps beat the summer heat. Use the extra smoothie mix to make delicious popsicles.
Author:
Heather at MarineCorpsNomads.com
Ingredients
1 cup water (or other liquid)
1 cup mixed, organic berries
1 ripe banana
Sweetener, optional
Whipped cream, optional
Instructions
Poor water into the blender and add berries. If using frozen berries, pulse the frozen berries and water until they are well combined.
Add banana and blend until thoroughly combined.
Poor into glass. Top with whipped cream, if desired.
Notes
If you have any extra, you can either store it in the fridge to drink later, or you can pour it into popsicle molds and freeze to make smoothie popsicles.