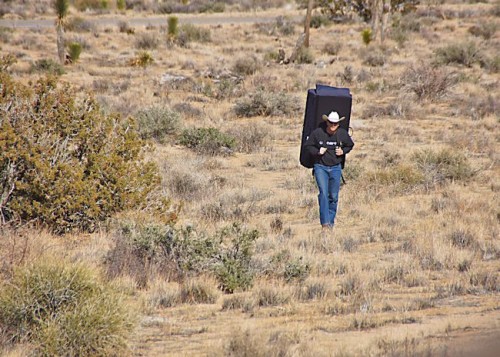 D has been rock climbing pretty much since we first moved to this duty station. He has really enjoyed this new, challenging form of exercise. For Christmas, I gave him a crash pad that is used for bouldering. Today, we were able to head out to the park for him to try it out for the first time.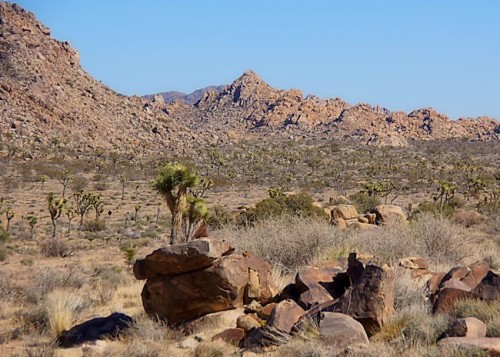 It was a beautiful, sunny day. The breeze was a little cool, but it was the perfect day for climbing. Well, the sun may have been a little bright on some of the higher boulders.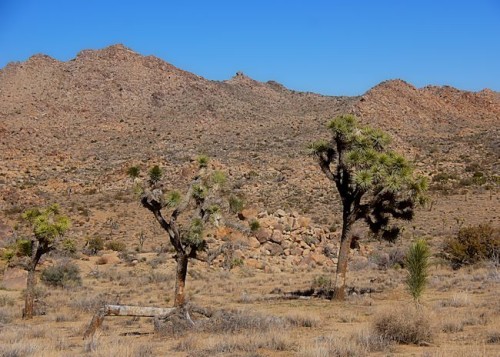 We had to hike back to the bouldering location, but it was an easy hike. It wasn't too far although we had no clue (at first) how far it would be when we started. If you've ever gone bouldering (or climbing), you know that while you may have the general location, the specific location isn't always easy to find.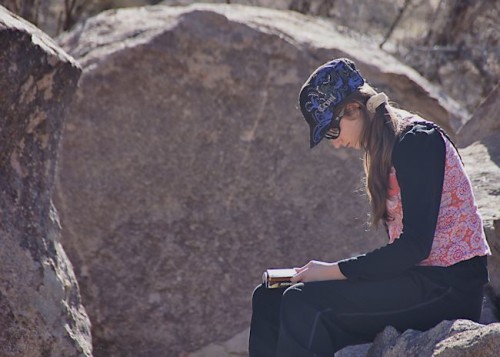 Munchkin was Daddy's spotter as she didn't feel up to actually climbing today. She was studying the different routes and helped him decided which routes would be the best ones to try out. Because D is used to climbing indoors, he wanted some easy routes for this bouldering trip.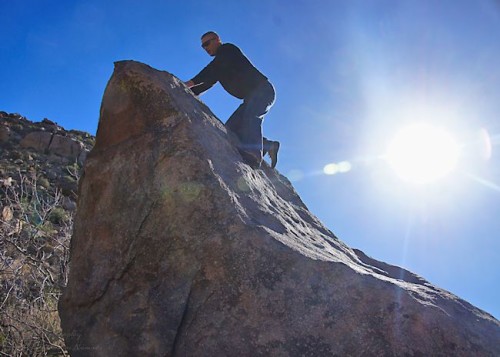 The first boulder that D attempted is unnamed. Munchkin located it in the book and thought it would be a fun one to try out. He couldn't figure out the initial portion of the climb, but he was able to get to the top of the boulder. I have a feeling that he will be attempting this one again at a later date. As he said, sometimes height can be a blessing while other times it can be a curse. This time, his height made things a little difficult at the base of the boulder while it was helpful at the top.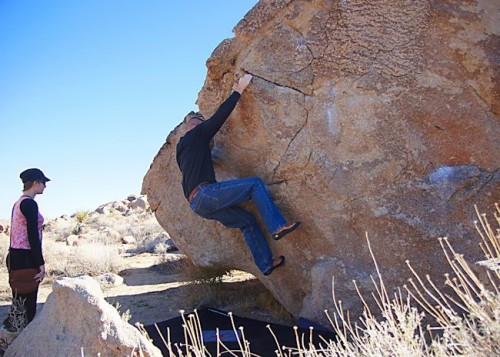 The next boulder, Scratch-n-Sniff, had a variety of routes. Because he's still new to bouldering, he decided to attempt a couple of the easier routes.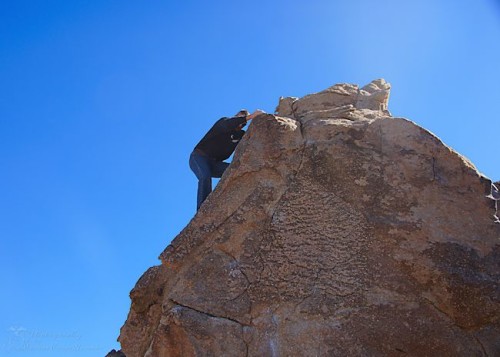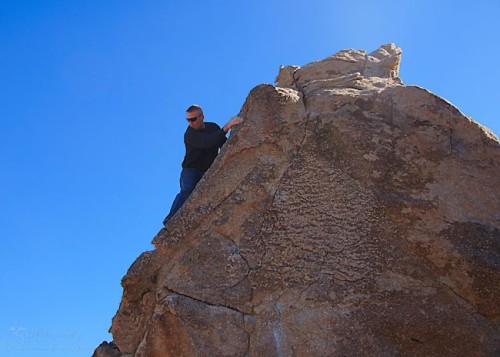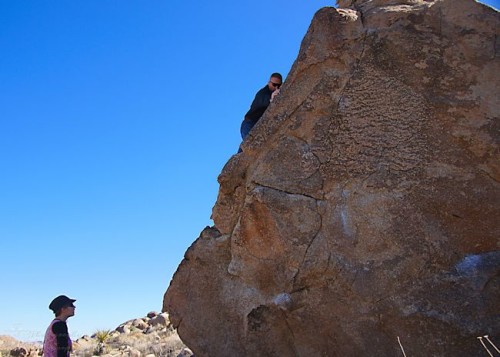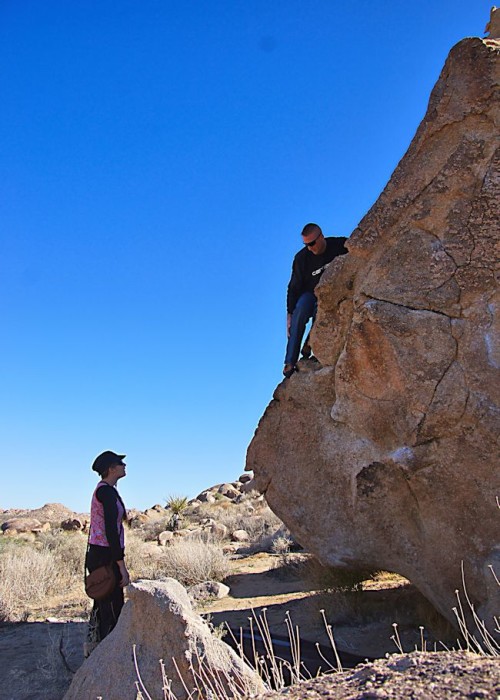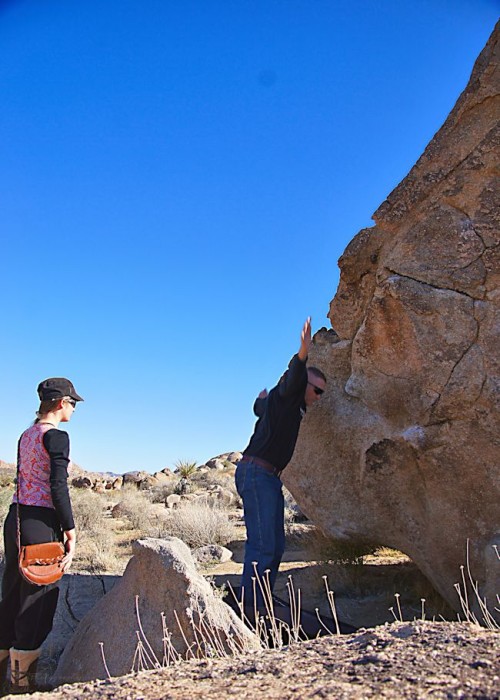 For this particular route, going up ended up being easier that coming down. Because of the hand holds and foot placements, Daddy ended up going for a dismount rather than climbing all the way down. The crash pad provided a nice amount of cushion, and he almost stuck the landing. Just a bit of a bobble.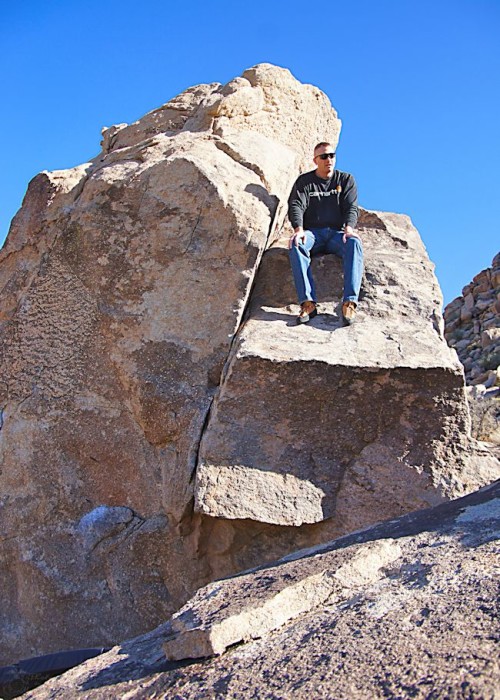 The third route that Daddy tried was a bit more difficult. He was able to put together different pieces of the route, but he couldn't complete the entire route at once this time. He'll be giving it another go at a later time. He did make it up the boulder and decided to take a little rest before making his way down – which once again involved a bit of a jump.