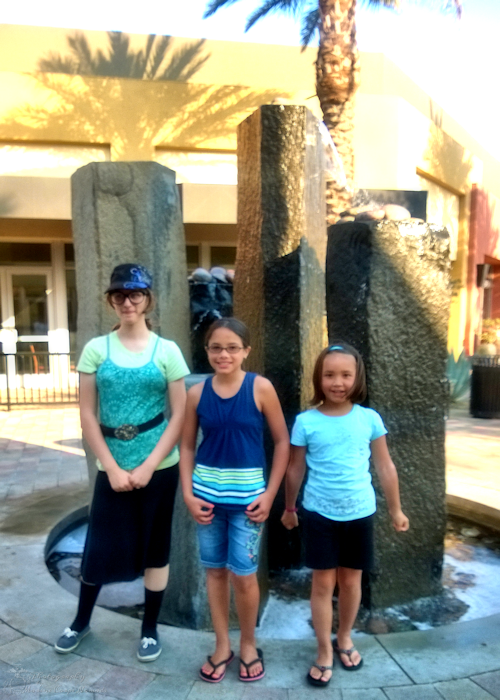 Last week, we had the opportunity to hang out with family (my Dad, Stepmom, nieces, and Grandma) who decided to spend some vacation time with us in CA. Palm Desert was our base camp for the week, so our adventures stemmed out from that point.
I haven't seen my Grandma since Munchkin was quite little, so that was an extra special treat. She's a few years shy of 90, and I was rather pleased at how well she did during the entire trip. Whether it was time in the pool, hiking in the desert, exploring rocks and mountains, enjoying the antics of dolphins, or anything else that was on the agenda, she was game and joined right in on the adventure. While she may not have been able to do everything she could in her younger days, she was still able to participate in a more careful, slower pace. It just made me smile and warmed my heart to see her doing so well. We all created some wonderful memories.
I'll share a few pictures from our various adventures over the next few days. I took a bunch of pictures as I wanted to capture as many of the memories as possible. At the same time, I didn't spend all my time behind the camera as I wanted to enjoy the moments and be in the here and now.
We said goodbye to family on Saturday evening. The house is now quiet, and we're missing the sweet laughter of my nieces and the interaction with Grandma, Grandpa, and Great Grandma. It was fun to have 4 generations together if only for a week.