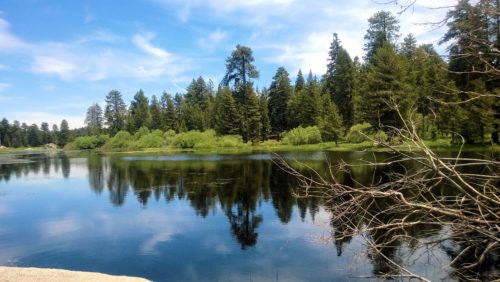 The summer temps were on the rise while Grandma and Grandpa were visiting, so we decided to escape from the heat by heading up to Big Bear. The idea of cooler temps, water, and towering green trees was just too much to resist.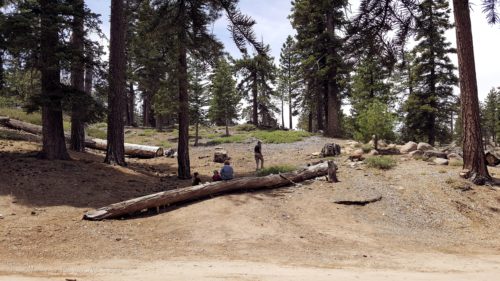 I packed us a picnic lunch as I knew that we'd want something to eat before we headed out on our hike. We weren't sure exactly where we were going to go hiking, so we stopped by the visitor's center to get some recommendations. It's a good thing that we did as some of the roads were still closed for the winter.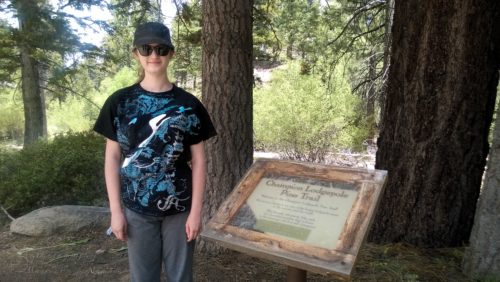 When we told the park ranger that we were looking for a relaxing hike, he recommended heading over to the Champion Lodgepole Pine Trail. It was a shorter hike through the forest that didn't involve a lot of elevation changes or crazy terrain.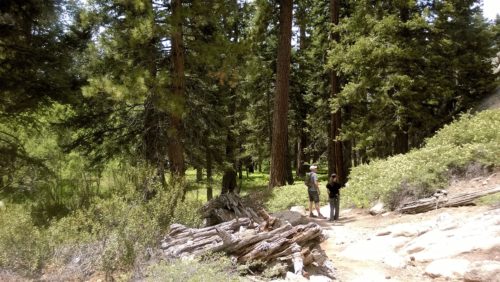 As is normal, D and Munchkin took the lead. Their long legs tend to give them a bit of an advantage. I'm normally following behind them taking pictures. I couldn't believe that I forgot my camera, so I just snapped a few pictures with my phone while we were hiking.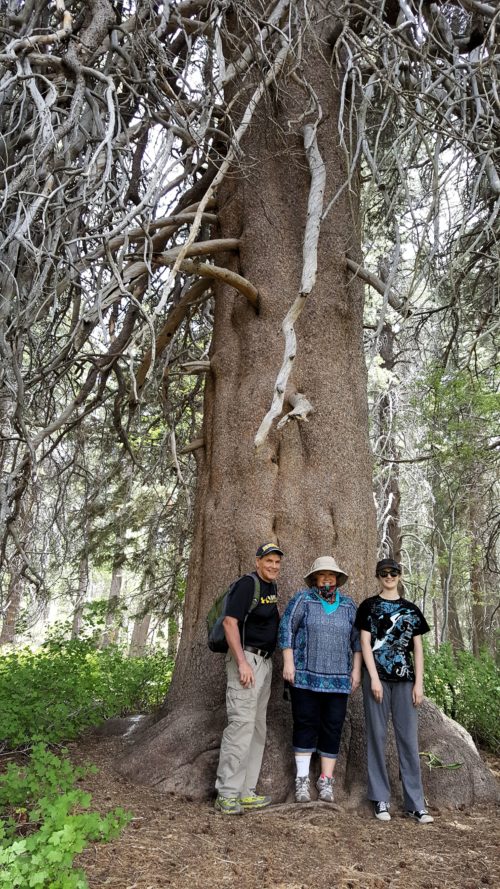 Munchkin decided that she really likes being in the forest among the trees as it's so peaceful. It was a relaxing hike through the forest, and it wasn't long before we arrived at our original destination. We were all quite impressed with the size of the Champion Lodgepole. The picture certainly does not do it justice.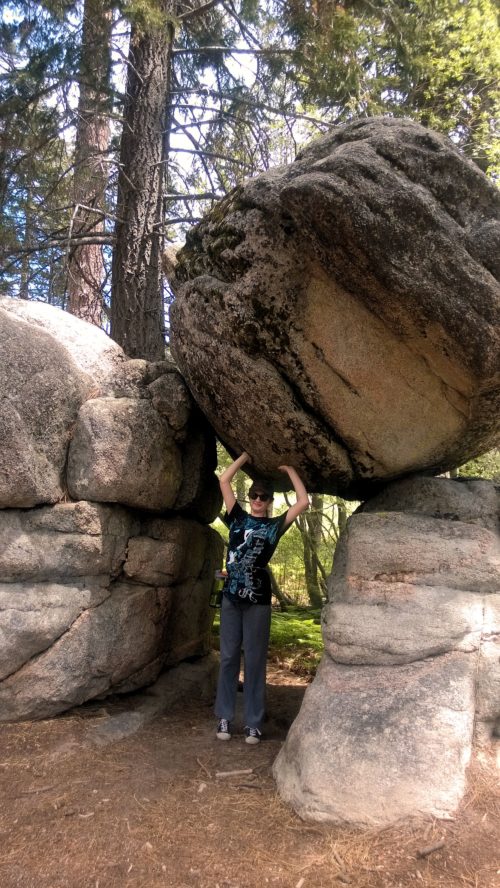 Of course, we had to make a few stops along the way as it's hard to resist a large boulder cave.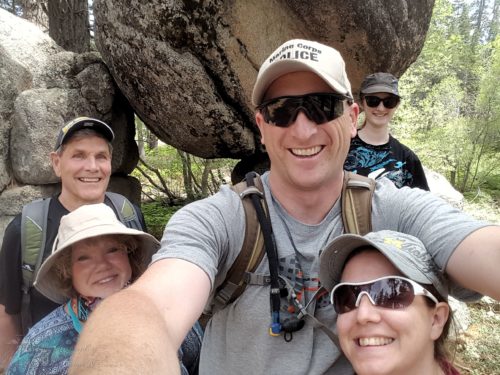 We also had to try to all squeeze together to get a group shot during the hike.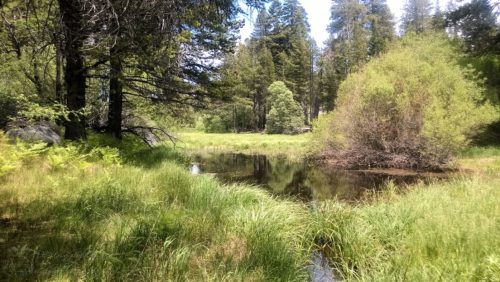 After we visited the Champion Lodgepole, we took one of the side trails to see the wildlife reserve. We saw lots of ducks and birds along the way and in the water.
We were able to walk around the lake. We saw an old log cabin and other homesteading type buildings. It's always interesting how the fireplace stands long after the building has crumbled away. We would have loved to learn more about the buildings, but there weren't any signs. We continued on our way around the lake and made our way back to our original trail.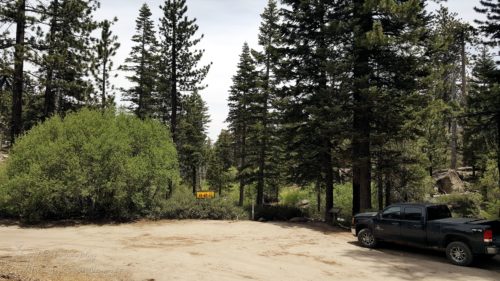 We definitely want to come back up here to explore more of the trails. It's such a beautiful location. Our exploration wasn't over as D decided to take the scenic route back out. It confirmed the fact that I really need new shocks on my truck. lol! The views were stunning, so it was definitely worth the bumpy drive.