Special thanks to Family Christian for providing a review copy of this book. All opinions are my own. This post may contain affiliate links.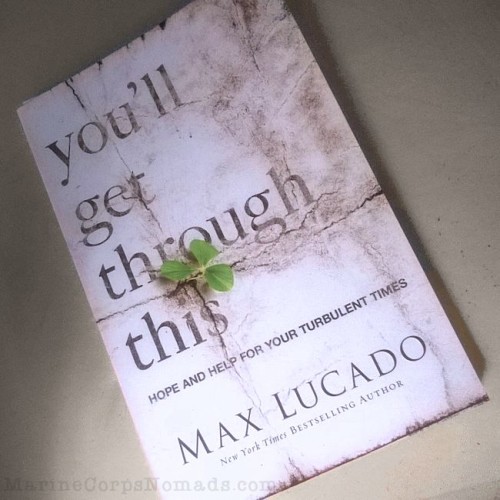 In the movie A Few Good Men, Lt. Daniel Kaffee (Tom Cruise) has a classic line that I'm sure many of can relate to at some point in our life. "And the hits keep on coming" is a phrase that my sister and I would utter whenever life seemed to keep handing out hardship after hardship. It was a way to try to keep light-hearted when we felt anything but light-hearted.
We've all been through some sort of trial in our lives. If you haven't had any trials, you will. It could be a death in the family, job loss, health issues, relationship troubles, or any combination of those. No matter what it is, it can be hard to focus on the good when all you can see is the bad. You start to wonder why you need to deal with these things. Why can't life be easier?
In You'll Get Through This, Max Lucado gives encouragement to those going through hard times by using examples from the Bible as well as stories from people in his life. He shows how evil can be used for good even if we can't see it at the moment. He goes through the trials that Joseph went through, the temptations he faced, the heartache he endured. Through all of that, he still kept his faith in the Lord, and, in the end, not only was he blessed, but he was also able to bless others.
Max explains that it's okay to get frustrated and cry out to the Lord. He gives examples of different individuals in the Bible that called the Lord out and questioned why that had to endure such pain. He shows how some people he has known personally have gone through horrible circumstances in their lives and came out okay in the end.
There isn't really anything new presented in this book, but I do believe that it can still be an encouragement in times of struggle.
Side note: I began reading this book shortly before I was injured and subsequently put on bed rest, so there was some irony in the timing of this review. 😉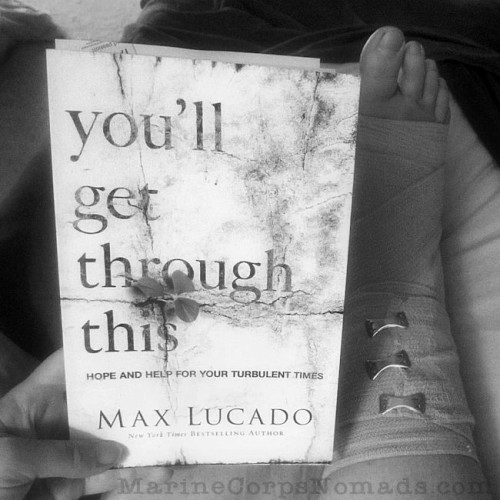 Book Description:
You fear you won't make it through. We all do. We fear that the depression will never lift, the yelling will never stop, the pain will never leave. In the pits, surrounded by steep walls and aching reminders, we wonder: Will this gray sky ever brighten? This load ever lighten?
In You'll Get Through This, pastor and New York Times best-selling author, Max Lucado offers sweet assurance: "Deliverance is to the Bible what jazz music is to Mardi Gras: bold, brassy, and everywhere." Throughout readers will explore the story of Joseph and the truth of Genesis 50:20 – what Satan intends for evil, God redeems for good, even if it isn't quick and painless for us.
About the Author:
More than 120 million readers have found comfort in the writings of Max Lucado. He ministers at the Oak Hills Church in San Antonio, Texas, where he lives with his wife, Denalyn, and a sweet but misbehaving mutt, Andy.
Book Details:
Paperback: 240 pages
Publisher: Thomas Nelson (March 10, 2015)
Language: English
ISBN-10: 0718031512
ISBN-13: 978-0718031510
Product Dimensions: 5.5 x 0.6 x 8.4 inches
Retail Price: $16.99