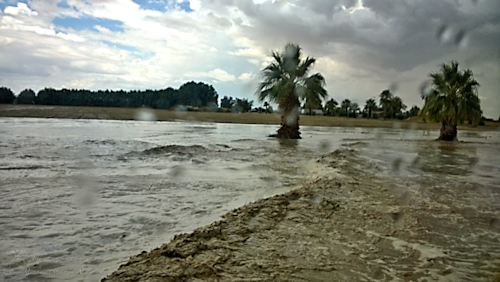 Remember the pictures of D helping the girls with climbing at the rock wall? Well, while we were finishing up, we heard the rain begin to fall. Now, it had been a long time since we had any rain in our neck of the desert, so we were actually thrilled that it has started to rain. Little did we know that the rain would turn into a downpour which would turn into some major flooding in the area.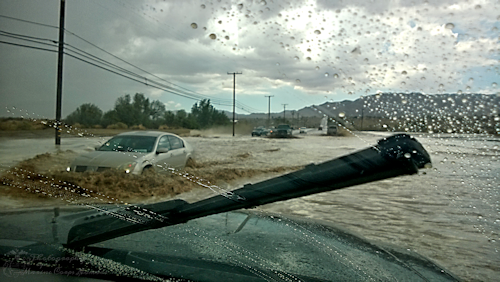 We ran over to the exchange to pick up a couple of souvenirs for the girls as this was their last day with us. That was when the deluge started. It was pouring outside, and the roads were quickly flooding. We were in our truck so we weren't worried about getting home, but not everyone on the road was as fortunate. The rest of our family was heading up our way, but they, thankfully, didn't have any issues either.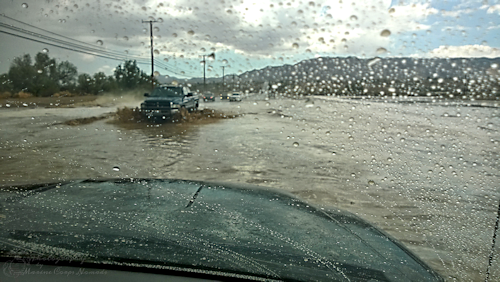 Some of the cars were getting stuck on the flooded roads. Because we have so much sand, the water just washes the sand right into the road, so often, you're not only dealing with flooded roads but also very sandy roads. In fact, the roads get so crazy after these storms that they bring out snow plows to move all the sand off the roads.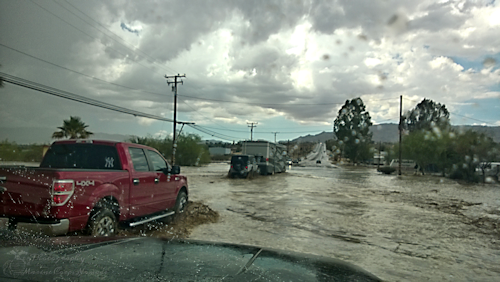 It was an adventure getting home. While the rain and flooded roads did mess up a few of our plans for our final day together, we still enjoyed our day. It's not often that you get to experience a rain storm in the desert, so in a way, it just finished off their trip here. We really feel blessed that we were able to spend some wonderful quality time with our family. We created some wonderful memories that aren't soon to be forgotten.