We've been fortunate that our chickens have continued to lay throughout the winter. Even though their laying has slowed down some due to the shorter days, I still end up with extra eggs around the house. When I find that I have too many extra eggs on hand, I like to come up with creative ways to use our surplus eggs.
Since we love stuffed peppers around here, I thought it would be fun to make a twist on a traditional omelet. Instead of putting the peppers inside the omelet, I would put the omelet in the pepper.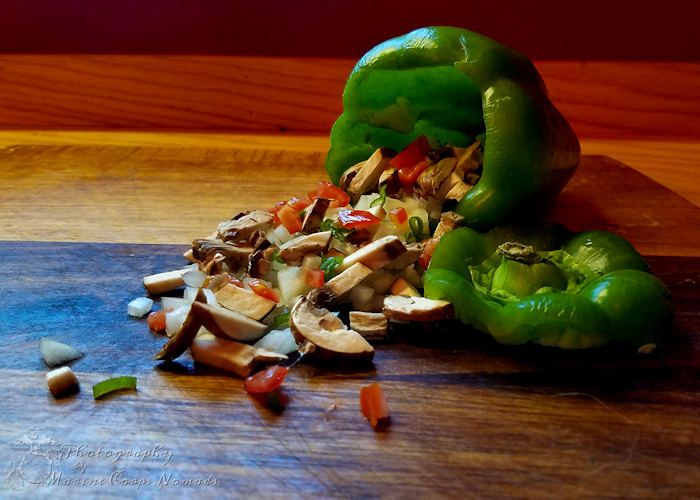 While this recipe is done in the slow cooker, the stuffed breakfast peppers can also be done in the oven to get that scrumptious, bubbly, brown cheese on top of the peppers. You can also put them under the broiler for a couple of minutes right before serving.
Put your own twist on the toppings by adding browned sausage or ham instead of bacon. If you're short on time, skip the sauteing of the mushrooms and onions. Just toss them into the egg mixture. Add your favorite herbs and/or other omelet fixings to personalize these delicious stuffed breakfast peppers.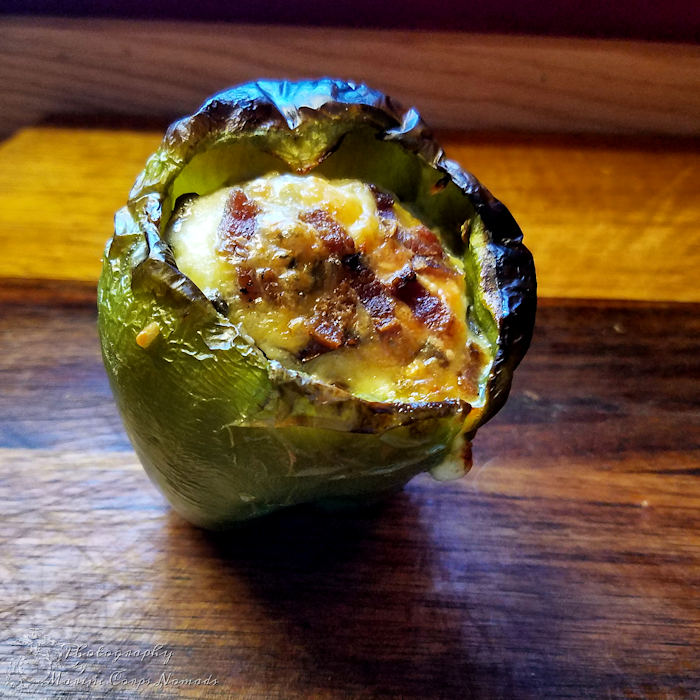 Slow Cooker Stuffed Roasted Breakfast Peppers
Ingredients:
6 Bell Peppers
12 Large Eggs
2 cups Shredded Cheese
1 small onion, diced
1 8-ounce package of mushrooms, diced
Salt
Pepper
1 Tbsp butter
1/4 cup Shredded Cheese, optional
2 strips of cooked, crumbled bacon, optional
1/4-1/2 cup of water
Directions:
Remove tops and cores from bell peppers.
In a small pan, melt the butter. Place mushrooms and onions in melted butter and saute until onions are tender. Set aside.
In a small bowl, whisk together eggs, salt, and pepper. Add in the sauteed onions and mushrooms. Fold in the shredded cheese.
Pour water into the bottom of slow cooker.
Spoon the egg mixture evenly into each of the bell peppers. Top with cheese and bacon, if desired. Carefully place in the slow cooker.
Put the cover on the slow cooker and cook for approximately 3 hours on high. The peppers will be tender and the egg mixture will be thoroughly cooked.
Optional: Place cooked peppers under the broiler for a couple of minutes to brown the cheese mixture.
Hints: These really do lend themselves to personalizing for each person. You could easily create an omelet toppings bar where everyone personalized their own pepper(s). I like to use 2 eggs per pepper, but you may find that 1 egg is plenty. If you don't use dairy, just leave out the cheese.