Hope – such a simple word. Yet hope is anything but simple. It's a powerful word, powerful idea. Hope has the ability to provide purpose and light in an otherwise dismal situation.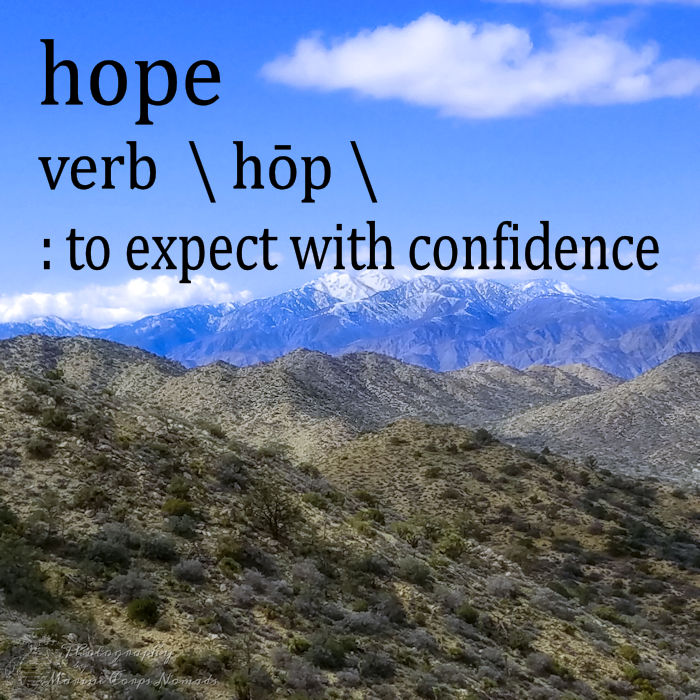 2017 wasn't an easy year for my family, and 2018 hasn't started off much better. When I began thinking about my word for this year, I kept coming back to both hope and faith. Over time, I knew that hope was my word for the year. I needed hope, and my hope was directly tied to my faith. For me, faith and hope go hand-in-hand.
For God alone, O my soul, wait in silence, for my hope is from him.
He only is my rock and my salvation, my fortress; I shall not be shaken.
On God rests my salvation and my glory; my mighty rock, my refuge is God.
Trust in him at all times, O people; pour out your heart before him;
God is a refuge for us. – Psalm 62:5-8
With so much uncertainty in our future in 2018, I needed the reassurance that only hope can give. I have faith that no matter what craziness we were going through in our lives the Lord was holding us in His hands. He knows what the future holds and has a plan greater than any plan I may have for us. That gives me hope for today and for tomorrow.
Even though I know in my head that He will provide for all of our needs, it's not always easy to cling to that hope with I'm knee-deep in trials, conflict, and struggles. My faith may be strong, but I'm human. That human nature kicks in, and I have doubts and feel dragged down into the emotional quagmire that comes with constantly being beaten down.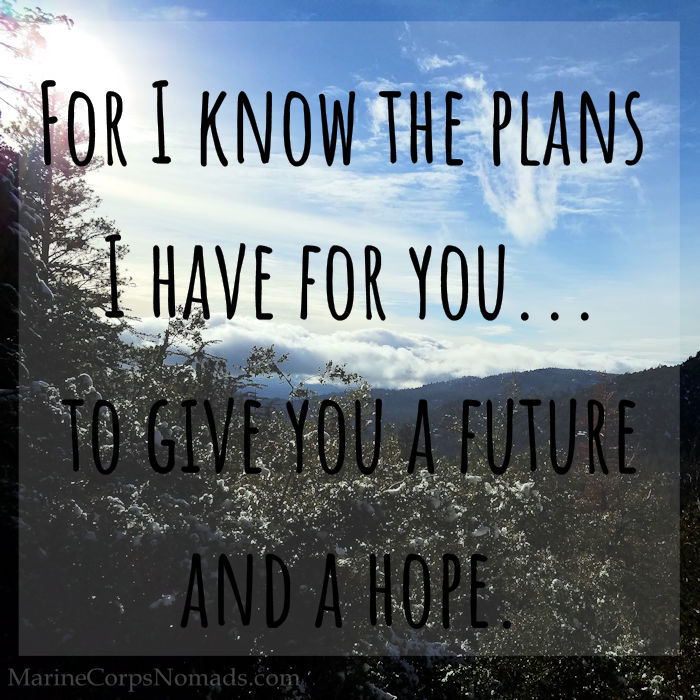 I need the constant reminders that no matter how tough things may seem. It will be all right in the end. That doesn't mean the struggles will go away. It certainly doesn't mean that life will be easy. It just means that the burdens of life don't control me any more than I can control them. I can't control how things play out in life. I can only control my responses to them.
To help me remember that the Lord's got our back this year, I've been writing down different verses as encouragement to me. I'm journaling thoughts as well as prayer requests and answers. I am recording positive things that happen each day. Hope is not a passive endeavor. It takes some work and faith on my part.
My hope is in the Lord. I rely on Him for the strength that I need to get through each day. I have faith that He will provide for my family's needs.
Do you have a word of the year? Is there an idea that you are focusing on to help you grow this year?