I'm happy to introduce Waynoka (graceful in Shawnee). At 9 weeks old, she's a sweet and energetic shepherd/boxer mix who loves to cuddle. Thankfully, she's young enough that the fact that this is her 3rd home doesn't seem to have had any negative effects on her. M adopted Waynoka with plans for her becoming a therapy dog. It was nice to be able to give a rescue dog a furever home for Christmas.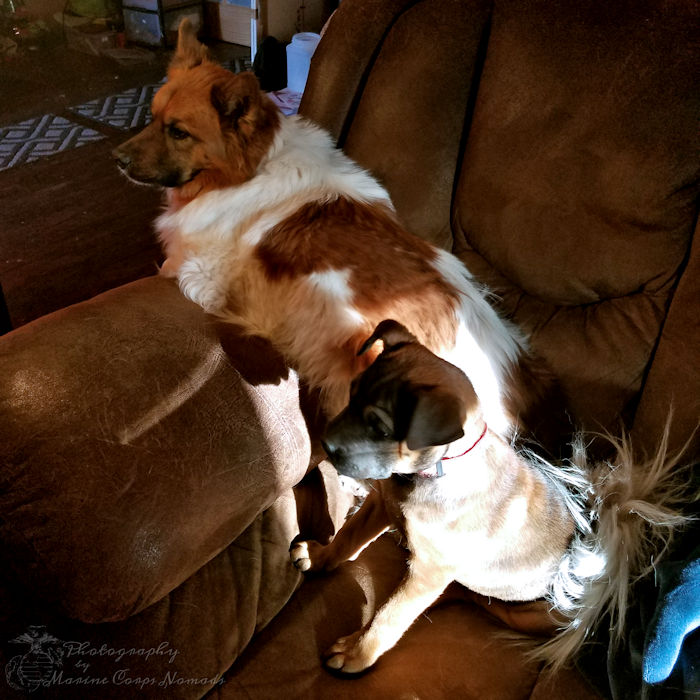 A new pup on the homestead has certainly created a bit of a stir with our other dogs. It will take a little time for her to be accepted into the pack. She doesn't really understand the whole interaction with other dogs thing, so she needs to learn her place in the pack and proper doggy manners. It's an adventure carefully monitoring the interactions while allowing them to figure things out. Our homestead can get rather loud at times while they are figuring things out.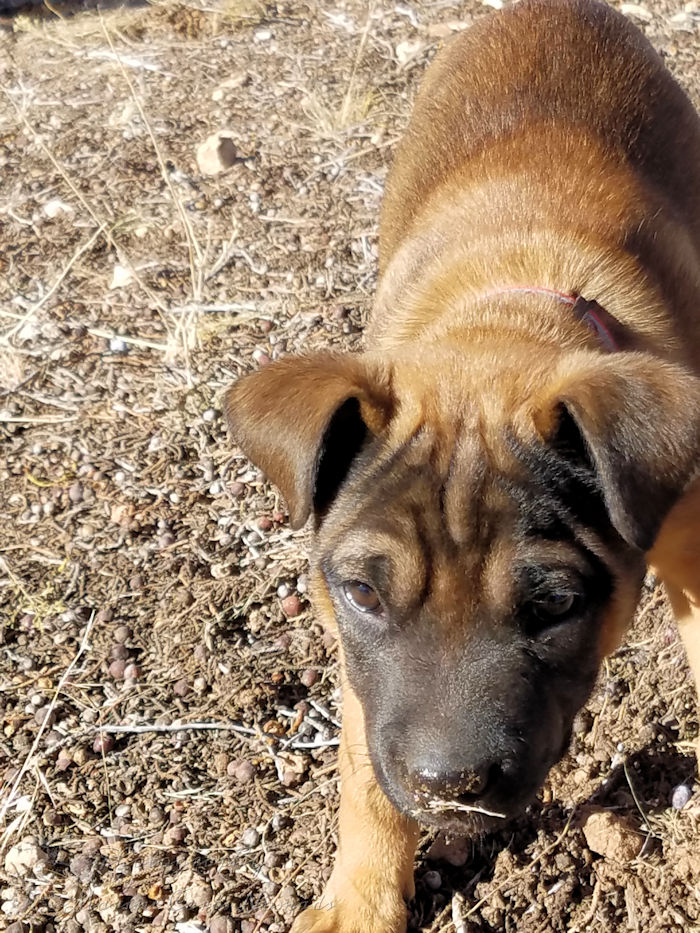 Of course, in true puppy fashion, Waynoka loves to put everything in her mouth, and she's made it her mission to escape every enclosure in which we put her. It's for her own safety and for the sanity of our other dogs, but she doesn't understand that. She just wants to be constantly interacting with us and Wiley and Wyatt. While we're right there with her the vast majority of the time, we do have things that need to get done around the house. 😉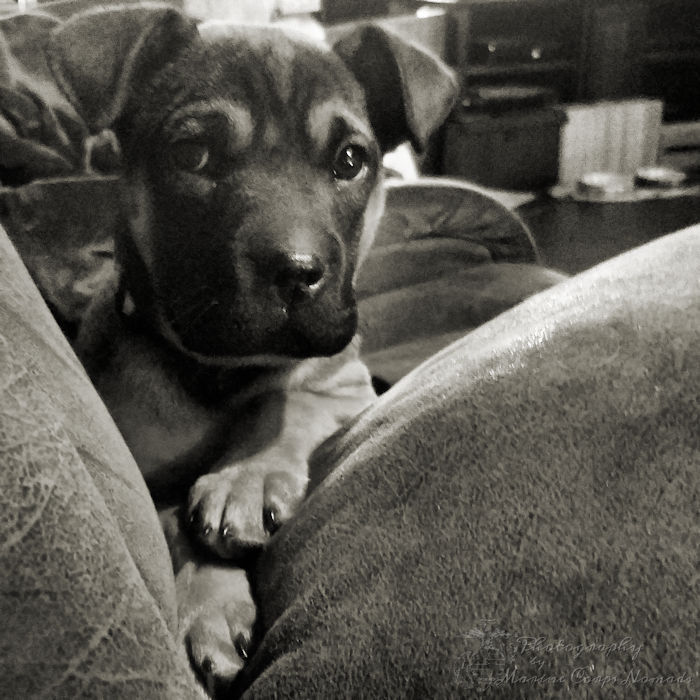 Waynoka is kennel trained (for the most part) at night, but during the day, her kennel training still needs a little work. If she's awake, she wants you right there with her, so she gets vocal if she can't get to us. We're feeding her in the kennel as well as giving her treats in there, so she's slowly learning the kennel is a good place. She runs in and out of it while playing. She's still learning that really can be her safety zone.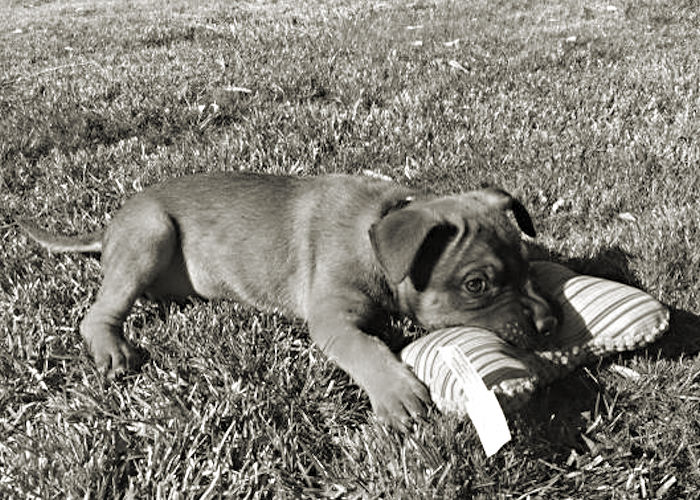 It's hard to believe that it's been six years since we gave Wiley his furever home at Christmas. We welcomed Wyatt into our home shortly after that. That was an adventure that was worth it even with the crazy ups and downs. We now look forward to our continuing adventures with them and with Waynoka as she becomes part of our family. Christmas won't be quiet around our home, but it will be filled with love.