Our regular 52 Hike Challenge hikes came to a screeching halt with the move and all of the other changes in our lives. I was really missing hiking, but it was necessary to set aside my hiking plans to get things done around the homestead. Getting a homestead up and running is no joke, but that's a story for another time.
When D found out he was definitely going to need knee surgery, we had hoped to get out and do a little hike or two before the surgery, but once again, life had other plans. The positive aspect of his knee surgery was that he was here full time which meant quality time together.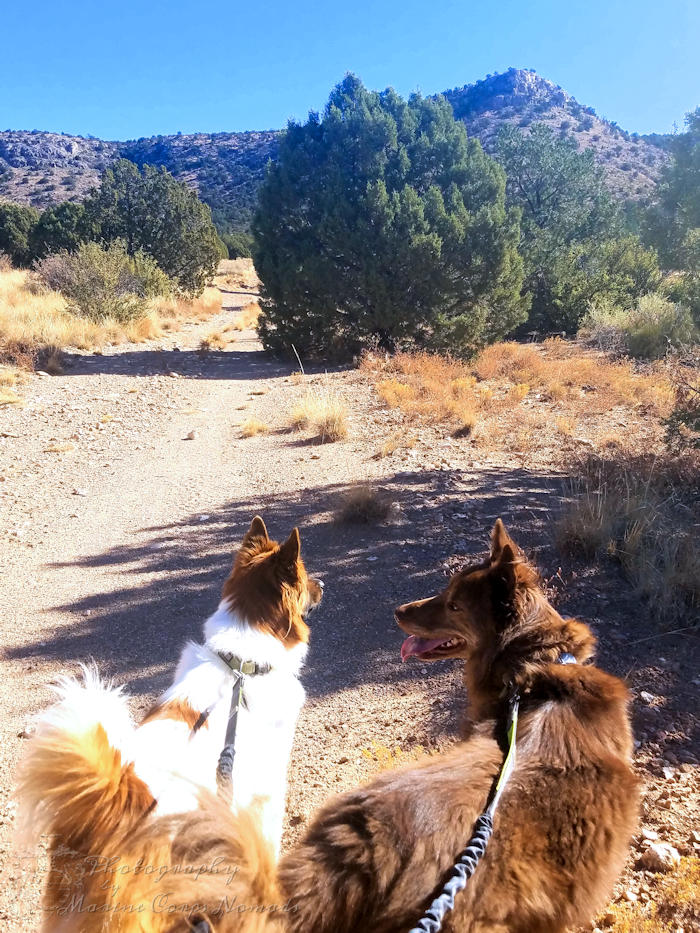 Slowly but surely, he built up his endurance. Finally, he decided that he was ready to try a little hike behind our property. I took both of the dogs, and he focused on carefully walking along the rocky, uneven dirt trail.  The dogs were also thrilled to be out in the woods exploring.
We slowly made our way up the gradual slope and looked out. It was a beautiful day to be hiking. Going downhill was probably the most difficult part of the hike. We cautiously made our way down in an effort to not irritate D's knee. Plus, I didn't want the dogs to pull me down the hill due to getting too excited.
It wasn't a long hike or even it difficult hike, but there was something very gratifying about being out there hiking again. We were able to enjoy the nature around us together.
D still has a long road ahead of him for his knee surgery recovery, but we look forward to more hiking this year as time and energy allows.