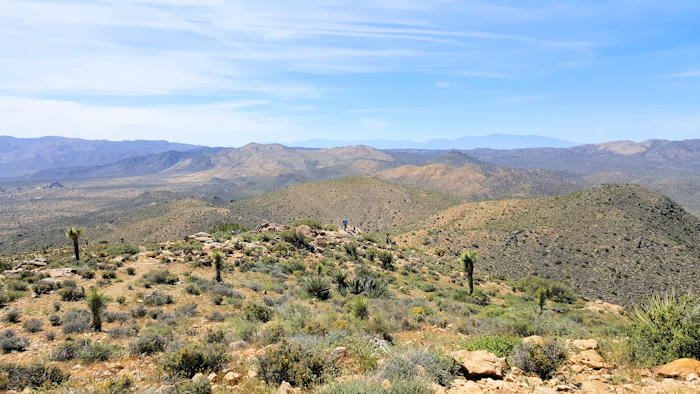 The Ryan Mountain Trail hike in Joshua Tree National Park was one of the first hikes that I heard about when we first moved to the area. It was a popular hike with great views. When we first moved here, I wasn't in physical shape to do that type of hike, and I wasn't sure if I would get there prior to our leaving the area.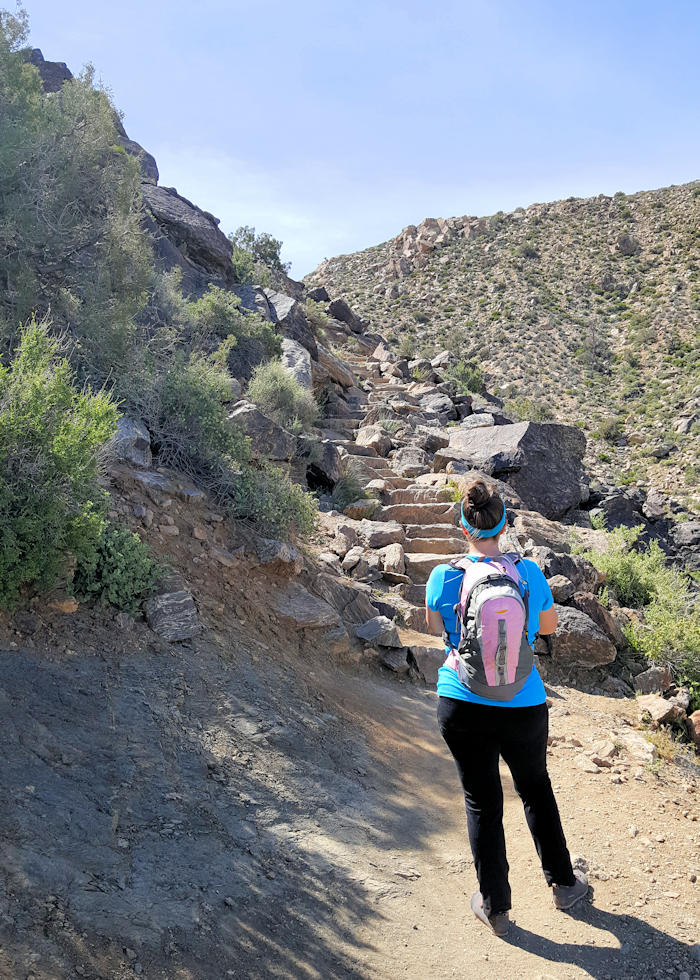 A few years have passed, and we've done a lot of exploring and hiking in the JT area. I overcame a nasty ankle injury and slowly worked my way up from very basic easy hikes to being able to do a few summits. I still struggle with elevation changes as my asthma gives me grief and my short little legs scream out at me on the crazy rocky steps and scrambles, but I've come a long way since we first arrived.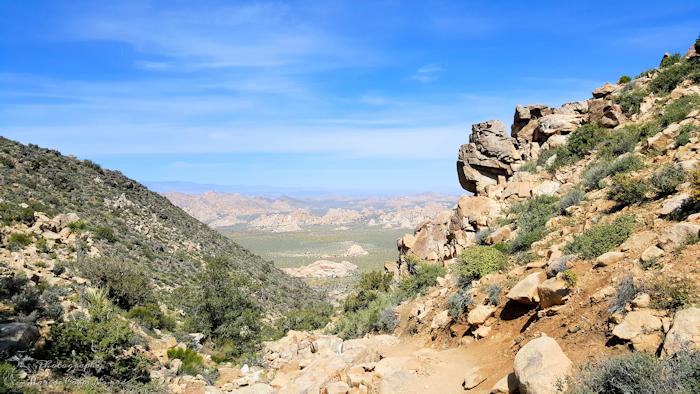 Knowing that the heat of summer was quickly approaching, we decided it was time to do the Ryan Mountain Trail hike. We had already done at least two other hikes that were more difficult, so I felt confident that I'd be able to summit this well-traveled mountain trail.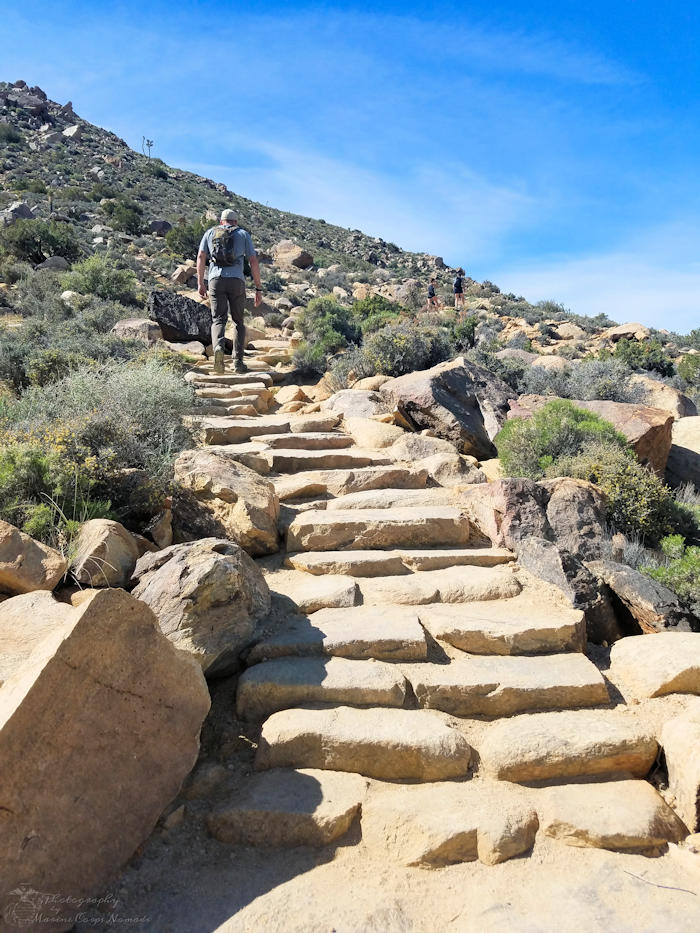 It was a beautiful day with a light breeze, sunny skies, and a few clouds. Free park weekends meant we needed to arrive early if we were going to find parking in the immediate area. We took the less crowded and more scenic JT entrance in Twentynine Palms rather than using our regular entrance in Joshua Tree.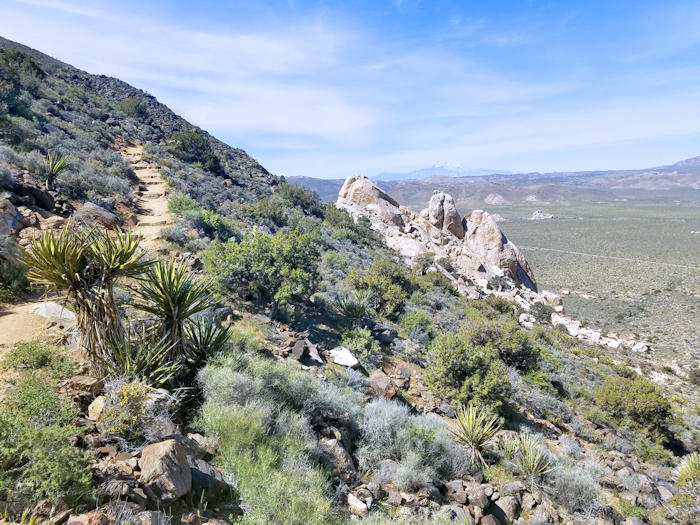 We hit the trail with plenty of water in our Camelbaks. It was slow going for me with the quick elevation change and loads of rock slab steps, but I made it one step at a time. D's knees weren't too thrilled with the hike, but my slower pace with stops to slow my heart rate helped him.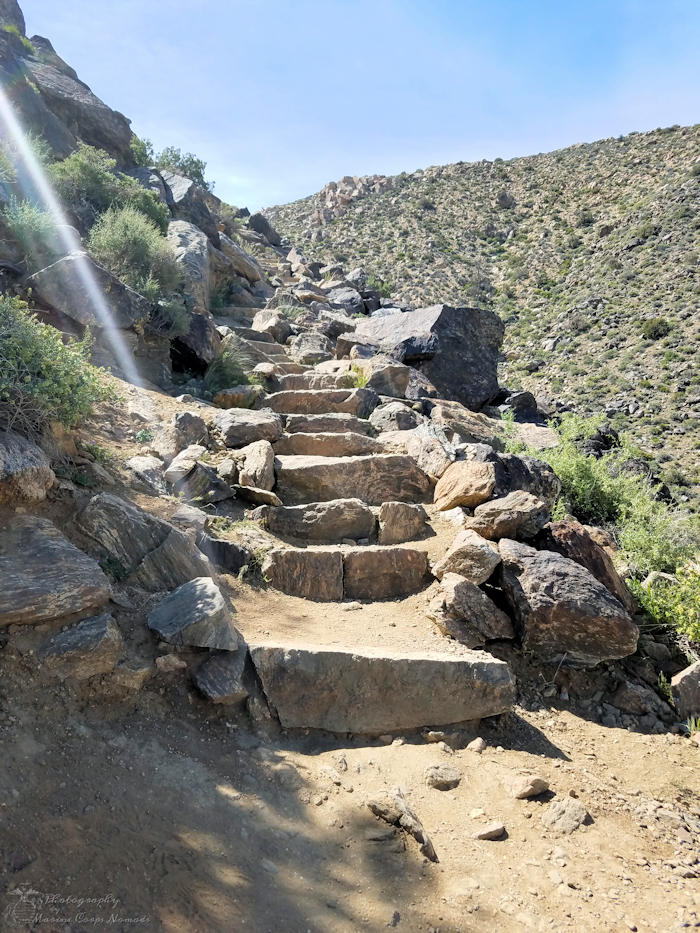 The wildflowers were blooming all over the mountain. Of course, I had to stop to take some pictures of the flowers as well as the stunning views.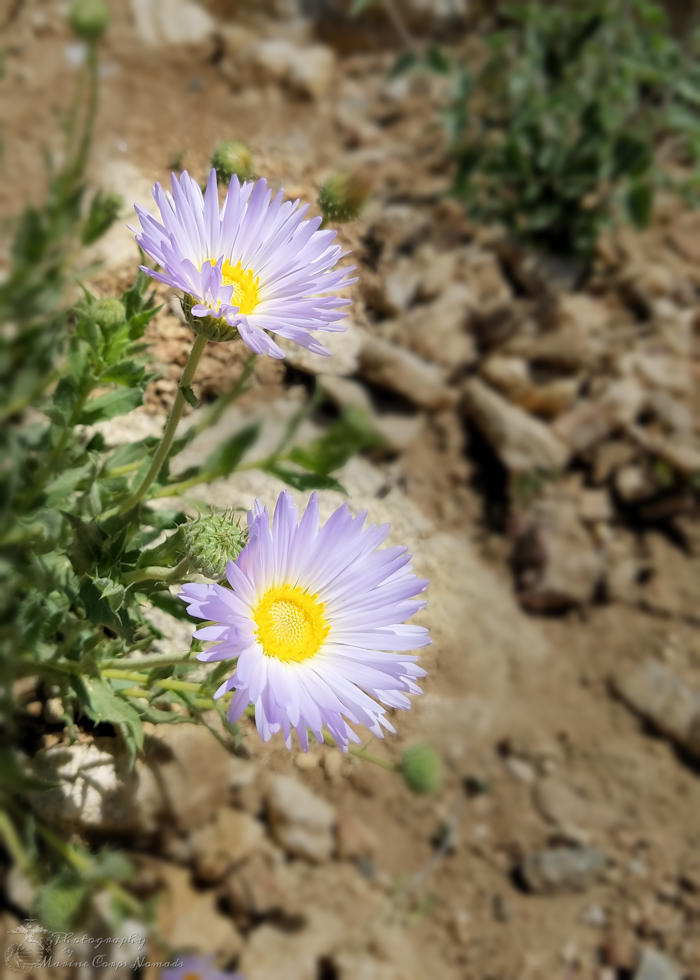 With all of the rain we experienced this spring, the park was experiencing a superbloom plus the terrain was more green than usual for this time of year.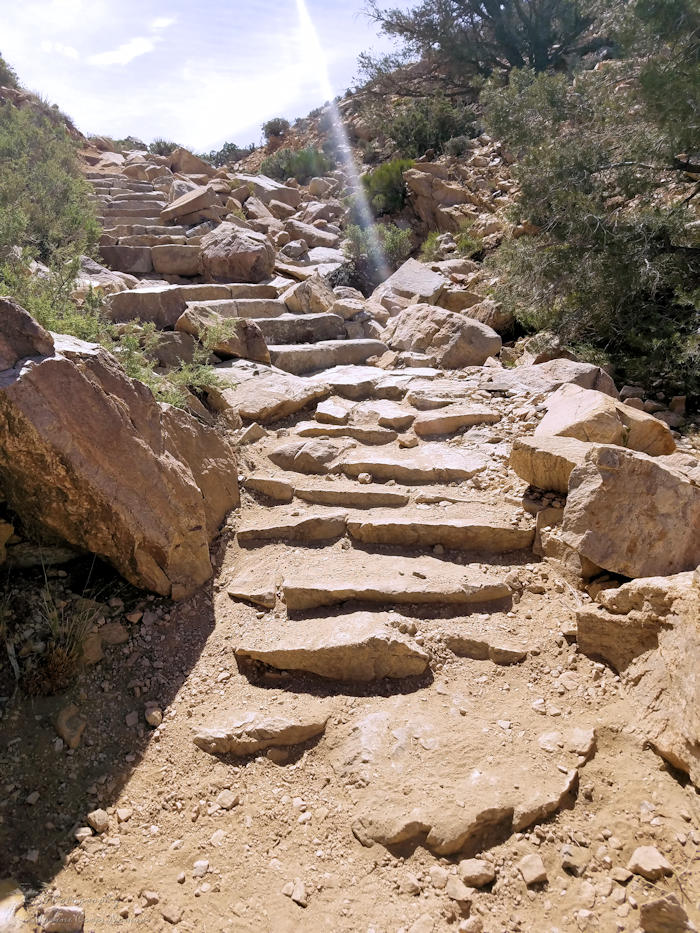 When we reached the top, I couldn't help but smile. Another summit. Another milestone. Another mountain. The views were beautiful.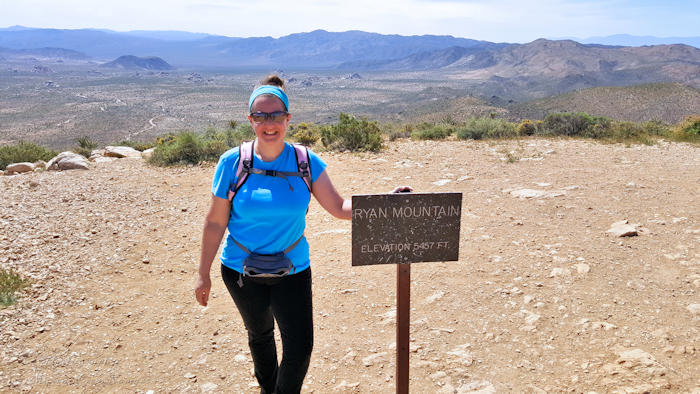 We walked around and enjoyed all of the views. We even took some time to enjoy a snack before heading back down the mountain.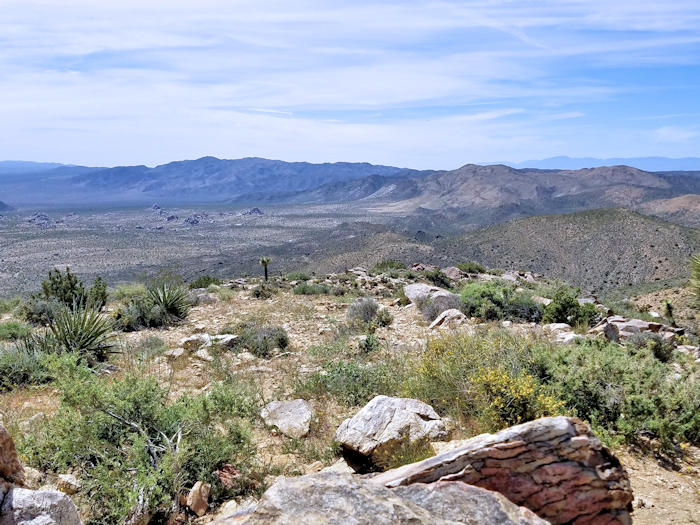 The way down was much easier and faster than the way up. By the time we were heading down, the trail had gotten much more crowded and the parking lot was packed.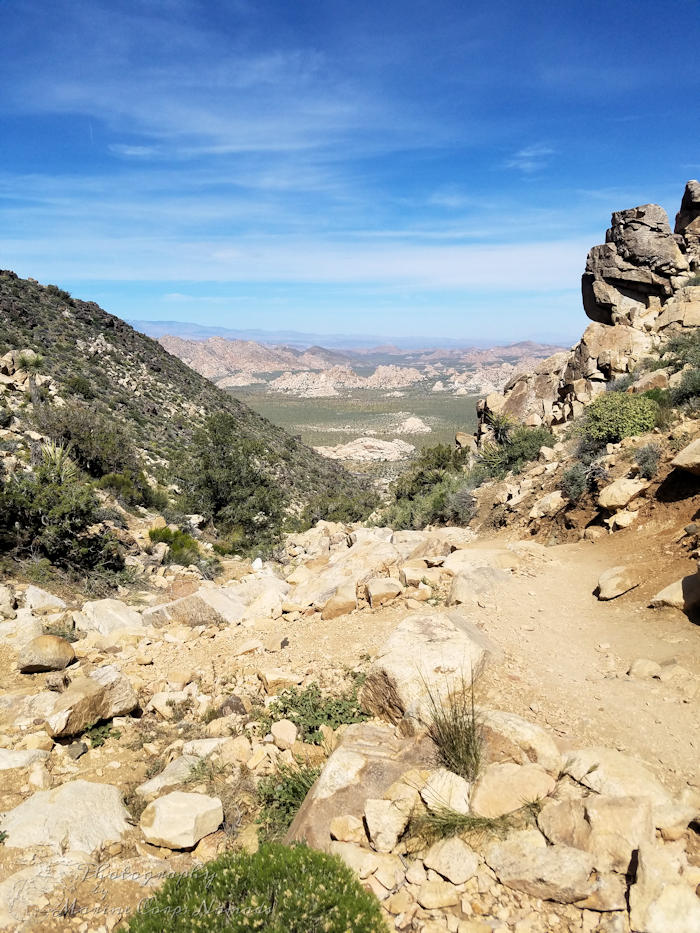 Some of the park rangers and volunteers were making their way to the peak. They've been doing a great job of giving information to hikers at the bottom of the trail, but this was the first time we've seen them make their way to the top of a trail.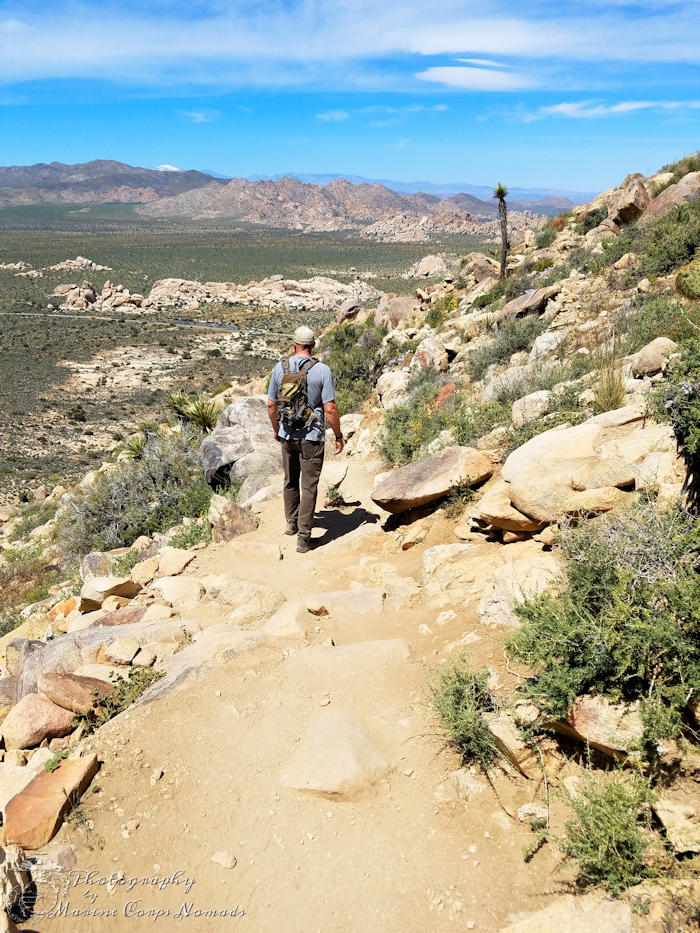 It was a perfect day for the hike, and it felt great to be able to do this hike. While it's not a hike that was super difficult, it's a hike that I wasn't sure if I'd be able to do when we first moved here. It truly was a milestone type hike for me.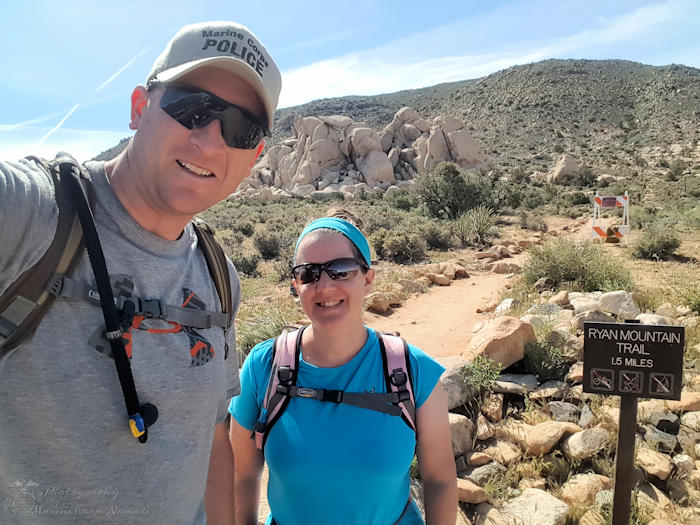 I'm thankful that I have such a huge support system in place with my hiking partner, my husband. He always encourages me on the trails and makes me laugh when I get frustrated. It's pretty awesome to be able to enjoy time with your spouse doing something that you both enjoy.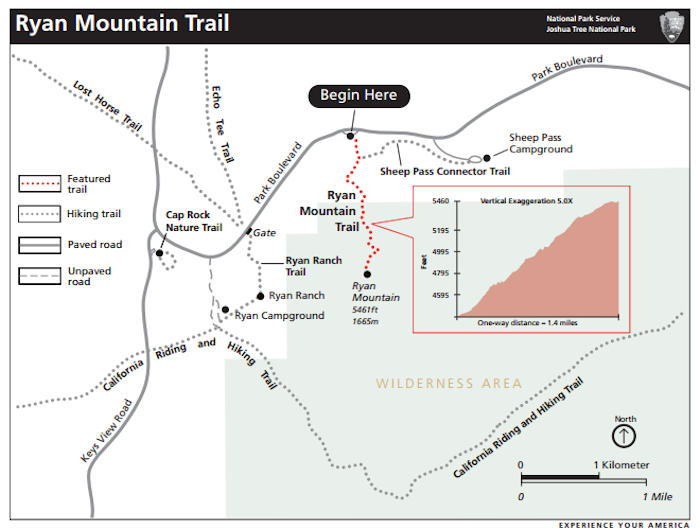 Ryan Mountain Trail Facts
The hike on the Ryan Mountain Trail is roughly 3 miles to the summit of Ryan Mountain and back.
The hike is considered a moderate to moderately strenuous hike with a 1,000-foot elevation gain.
It is not handicap-friendly or stroller-friendly.
The trail is open year around, but hikers need to be aware of the weather conditions for their own safety. The summer heat is extreme. Make sure you have plenty of water. It can get very windy at the summit.
Dogs are not allowed on the trail.
The Ryan Mountain Trail was our fourteenth hike in the 2017 52 Hike Challenge. We'd love to have you follow us on our year-long hiking adventure.