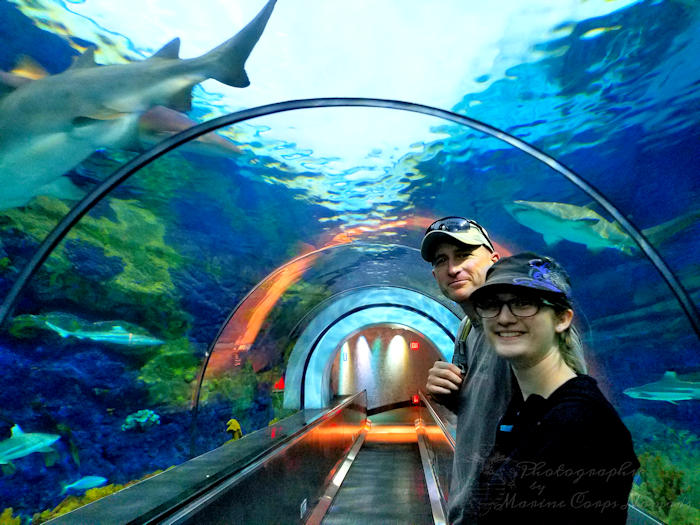 How is it possible that my baby girl is 18-years-old? Time passes so quickly. It seems like it was just yesterday that she was a little girl hoping to go see the dolphins and killer whales at Sea World. At least some things never change. M still loves Sea World and wanted to celebrate her 18th birthday at the park. She had such a great time last yeat at Sea World for her birthday, that she wanted to do it again.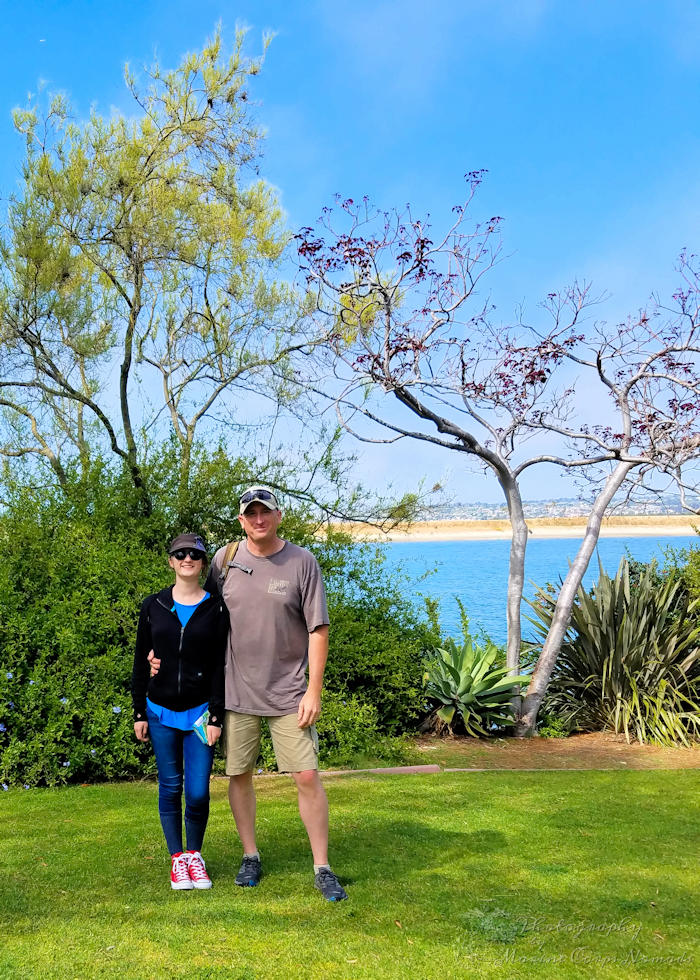 When we learned that M would have the day off from college classes on her birthday, we started to plan our trip. The Sea World Waves of Honor program allows us to get free tickets once a year which cuts down on the costs associated with our trip. We just need to pay for parking, food, and any souvenirs that we decide to pick up.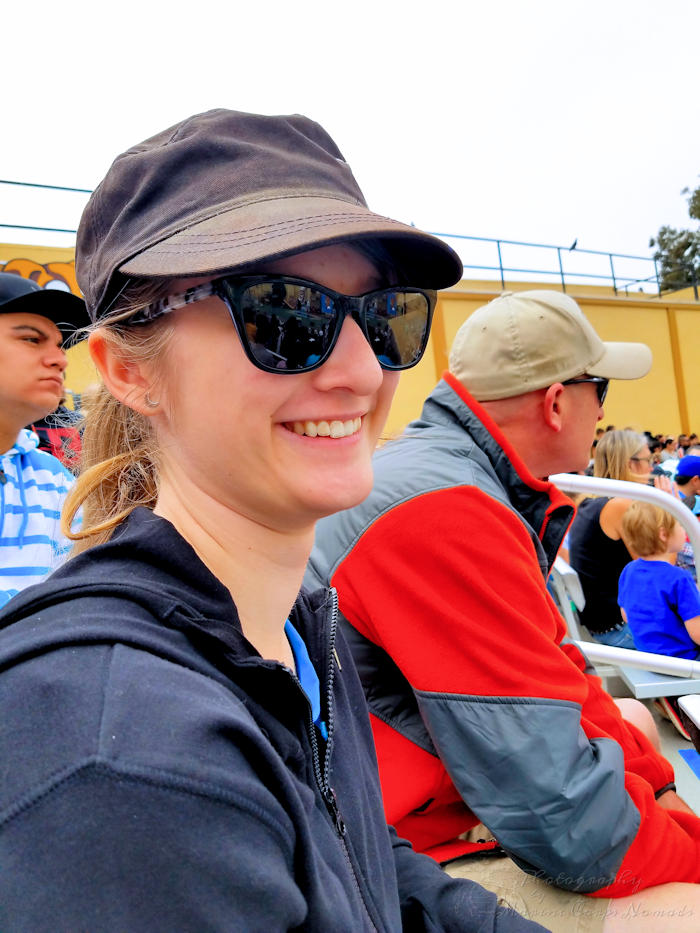 While Sea World does have gluten free options at the park, M likes to eat an early lunch at Chick-fil-a before heading into the park. It's a special treat since our closest Chick-fil-a is currently over an hour away. We also pick up Chick-fil-a for dinner after we leave the park. We so rarely eat out that it's truly is a special treat for all of us.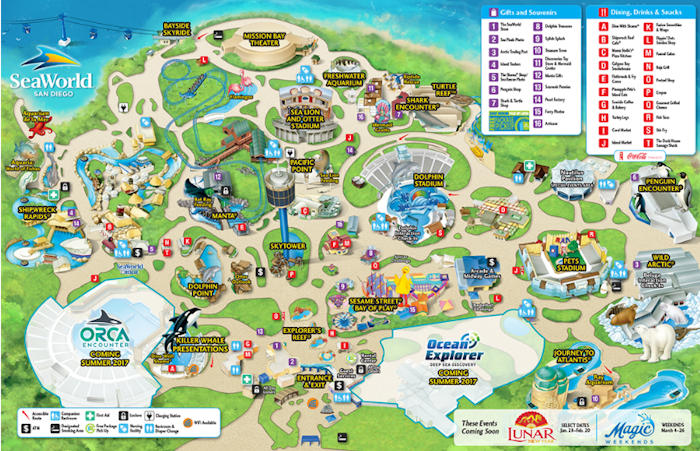 After arriving at the park, we looked at the various show times for the day. We like to plan out our day based upon the shows that we want to see. We go to the rides and other attractions in between the different shows. It works for us.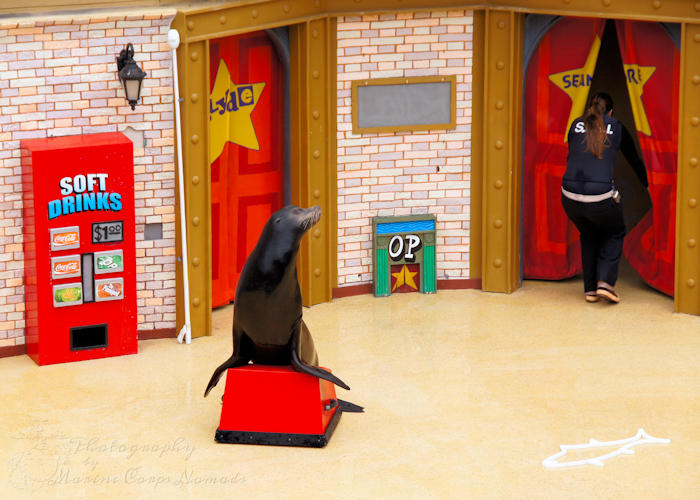 M loves the Sea Lion show. Of course, you have to get there early to enjoy the pre-show antics as it's nearly as entertaining as the show itself.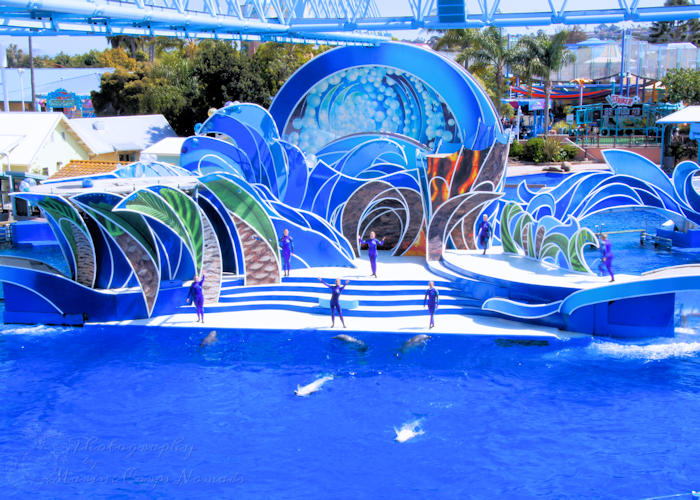 We were quite surprised by how many people were there this year as it wasn't nearly as crowded last year. The shows were packed, but we still enjoyed them even if there were some very rude people in attendance. The new dolphin show was spectacular and very much enjoyed by all.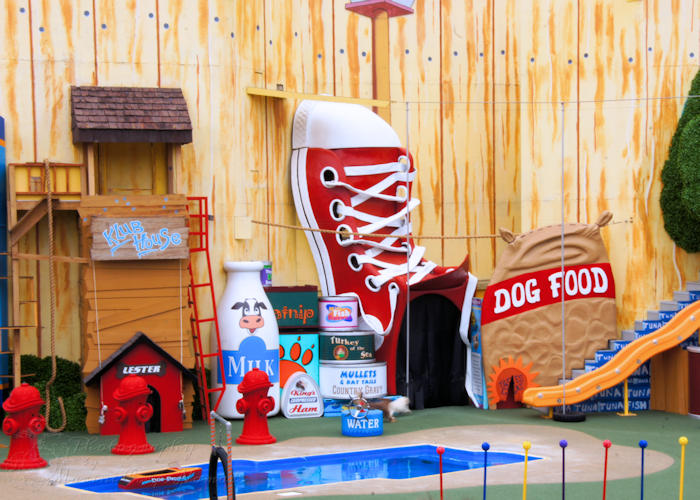 I love to see the kids enjoying the shows, but parents really do need to keep the kids in check. I don't care to have a child that I don't know climbing on my back, kicking me, or dropping their food on me. Yikes! Even with the craziness, I couldn't help but laugh at the Pets show. Especially the part when the pig decided not to follow the script. It was entertaining, and the animals all looked like they were having a blast.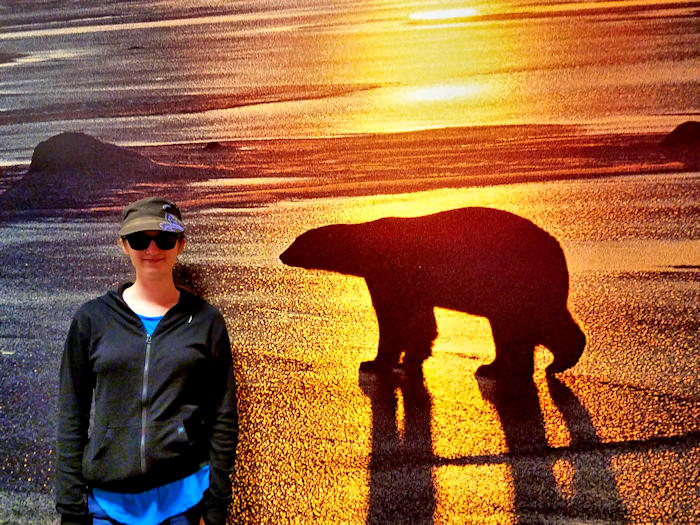 Even with the crowds, the lines for the attractions and rides were quite short. The weather was perfect, and the cool, moist air felt great even a little cool depending on our location in the park. We were even able to go on the SkyTower this year (it was closed last year) which allowed us a glimpse into the new attraction, Ocean Explorer, that is currently under construction.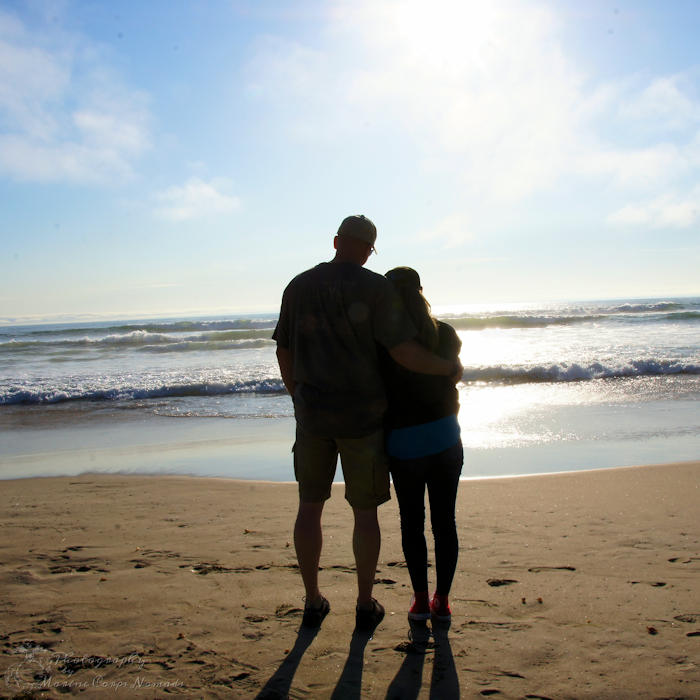 We ended our day by heading to the beach to look for shells and just enjoy being by the ocean before making our way back home to the desert. It was the perfect ending to our girl's 18th birthday.