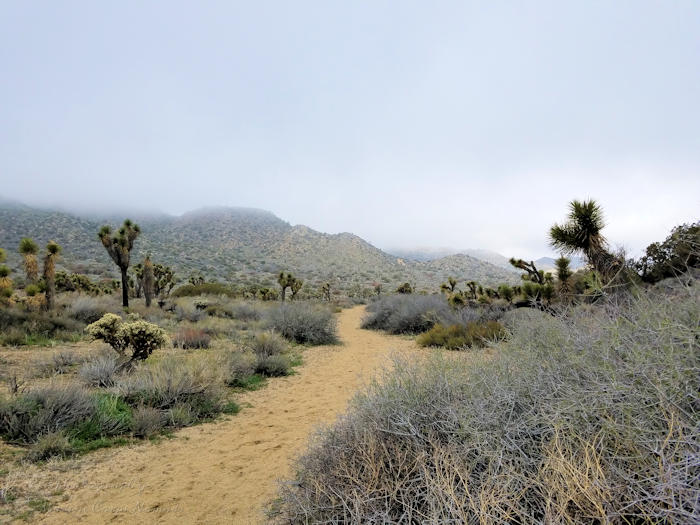 After taking D's sister on the Petroglyph Barker Dam Loop Trail, we decided that it was time to take a more adventurous, difficult, and longer hike. We headed back over to the Black Rock Canyon area where we had done the Short Loop Trail and Hi-View Loop Trail previously. It was time hike the West View Loop Trail.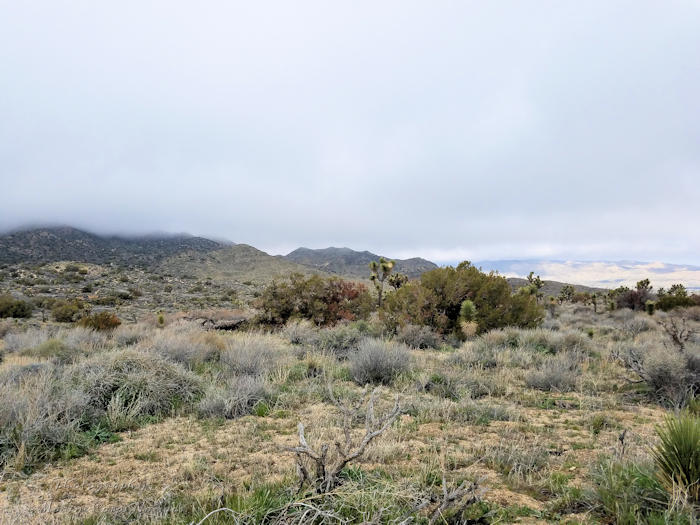 Parking for this trail is just past the equine camping area in the Black Rock Cayon Campground. It's the same parking area that you use for the Hi-View Nature Loop Trail.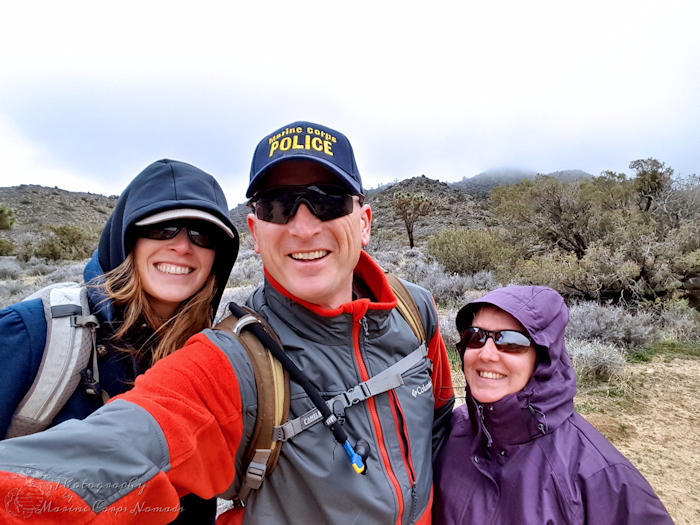 Our hiking started out rather dreary and chilly. I was all bundled up and even had my hood up because the wind was hurting my sensitive ears. You could see a little blue sky here and there, but for the most part, it was overcast.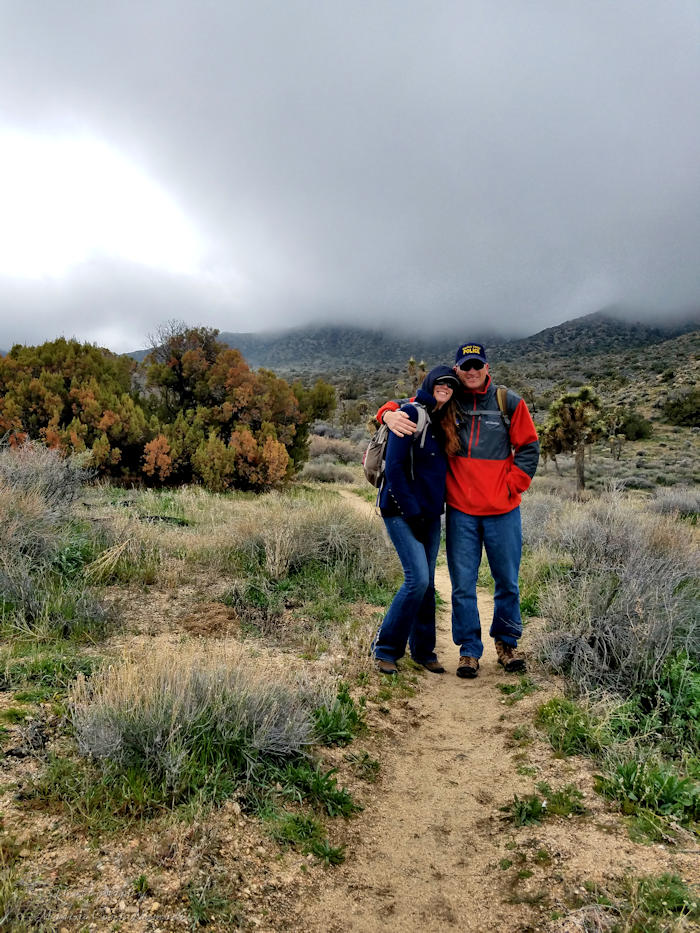 The sandy trail started out mellow, but as we worked out way further up the trail, it started to gain more elevation. The loose rocks on the up and down trail meant purposeful foot placement was necessary on various parts of the trail.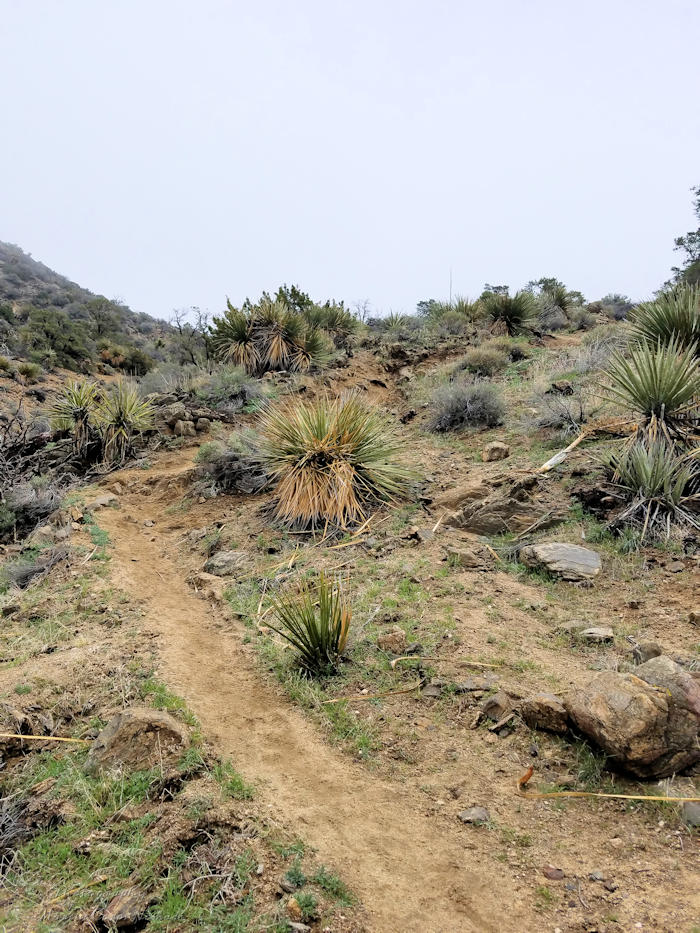 As we hiked, the skies started to clear. Between the sun and the exertion of hiking, we started to warm up which meant shedding a layer or two. I was definitely wishing that I had brought my headband ear protection as my ears were still chilly due to the wind, but I was too warm to continue to wear my jacket with the hood.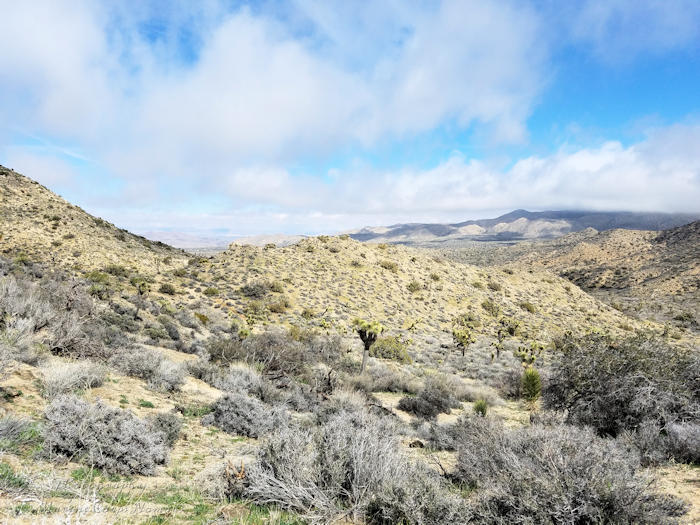 The views along the trail were beautiful, but the view at the top was particularly gorgeous. It would have been even more stunning if we had out normal blue skies, but we enjoyed the views just the same.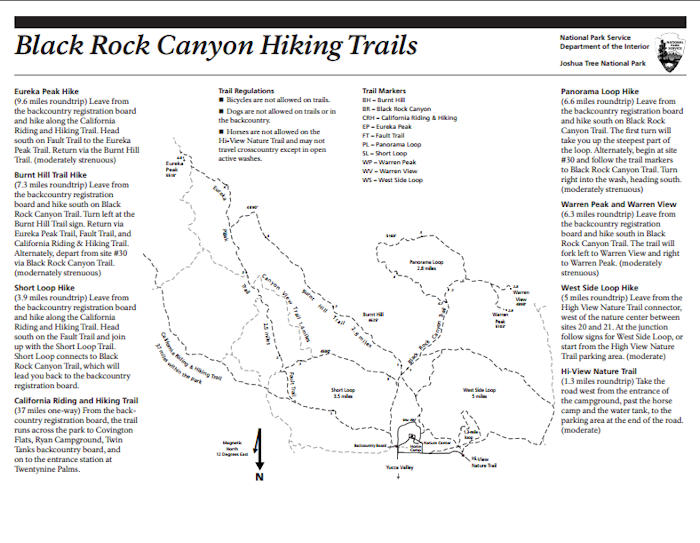 Nature Center and Park Resources
Before you head out on the trail(s), make sure you stop by the nature center and pick up a map and learn more about Joshua Tree National Park. I recommend picking up the latest park newsletter as it contains a wealth of information about the park, activities, nature, and current events. The newsletter is put out quarterly, and it's available for free for park visitors.

West View Loop Trail Facts
The hike on the West View Loop Trail is roughly 5 miles round trip from the parking lot. There are spurs off the trail which allow you to explore more of the area if you wish to extend your hike.
The hike is considered a moderate to strenuous hike.
It is not handicap-friendly or stroller-friendly.
The trail is open year around, but hikers need to be aware of the weather conditions for their own safety. There can be snow in the winter, and the summer heat is extreme. Make sure you have plenty of water.
Dogs are not allowed on the trail.
The West View Loop Trail was our eighth hike in the 2017 52 Hike Challenge. We'd love to have you follow us on our year-long hiking adventure.