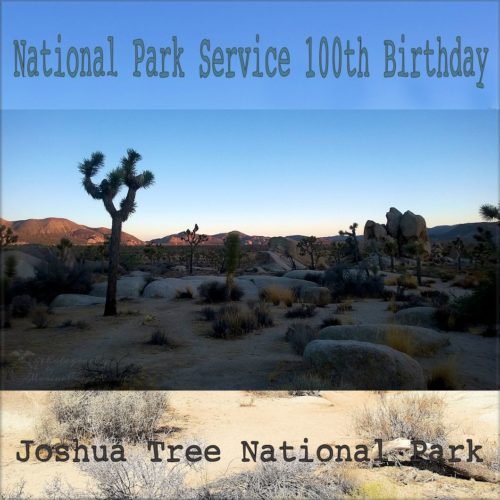 In August, the National Park Service celebrated their 100th birthday. Unfortunately, we didn't get out an explore like we wanted due to a crazy schedule and high temps in August. Thankfully, the temps decided to cool down over the holiday weekend, so we were able to get out and enjoy hiking, exploring, and climbing at Joshua Tree National Park.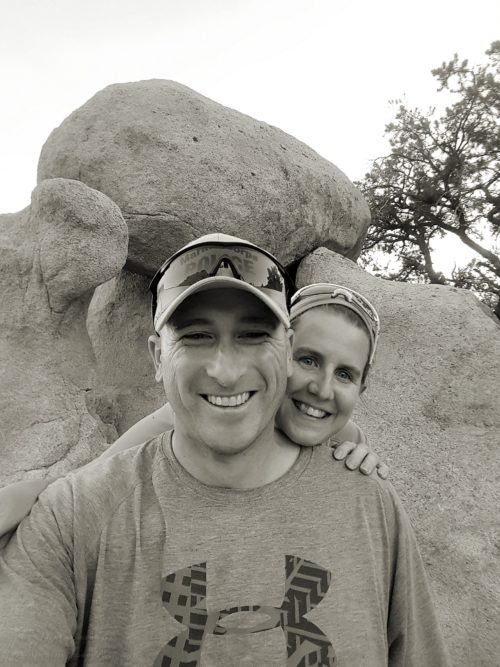 It's always fun to get out and hike through the park. D and I are trying to make physical fitness part of our normal routine together. I'm looking forward to continuing to date my spouse. I'll take these hikes and climbing over going out to eat or going to a movie pretty much any day.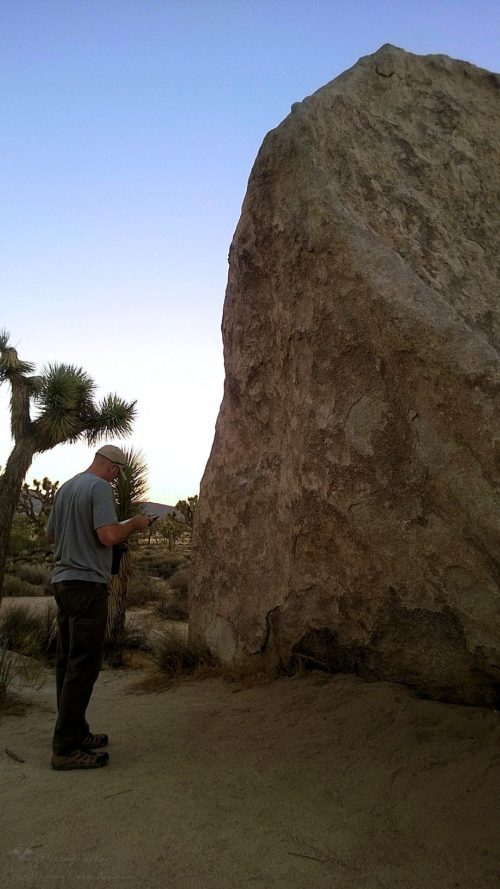 There are boulders and Joshua Trees all over the place. We always enjoy checking out the rock formations.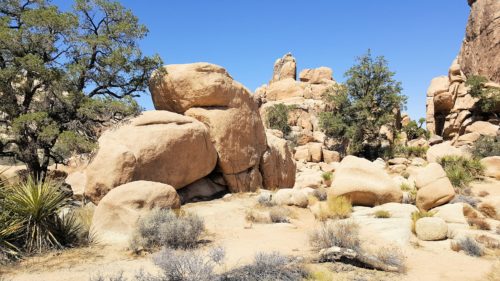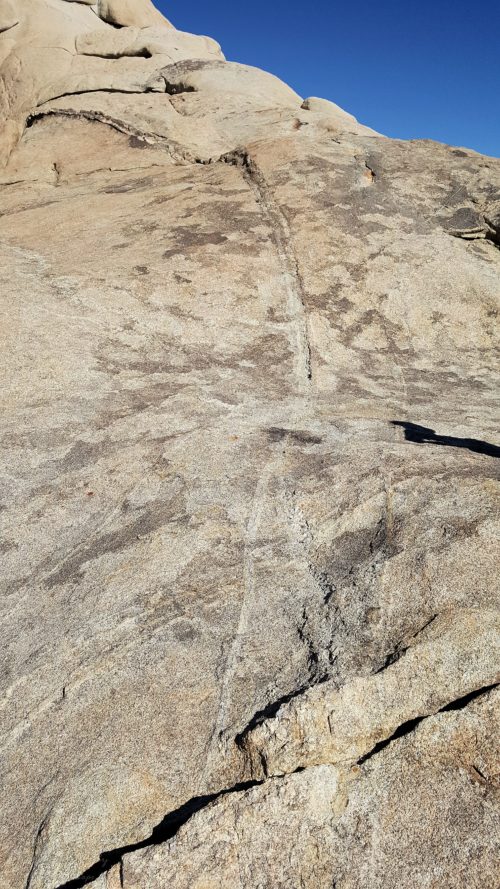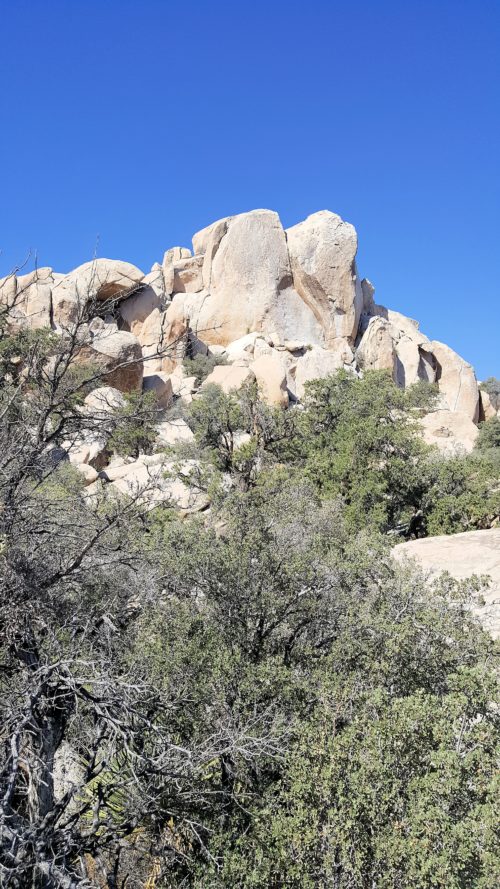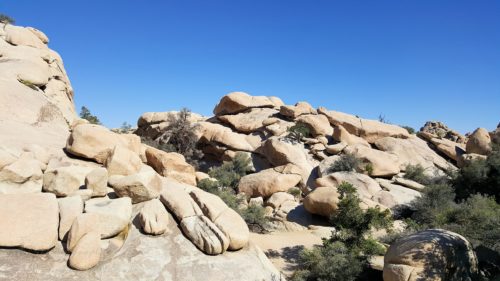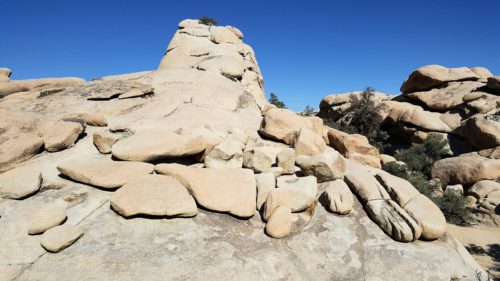 There are so many different shapes and sizes of boulders and rock formations throughout the park. It's always interesting seeing the various rock types. Munchkin is our little geology person, so it's nice when she's able to go with us as she's great at identifying the types of rocks. We usually get into a conversation into how the formations came to be.
Sometimes checking out rock formations and boulders means climbing over and up fields of boulders. I like to climb through crevices and explore the caves and tunnels. D prefers to climb up and over the rocks. Admittedly, he makes me a bit nervous at times. I tend not to follow him on his little rabbit trails when they go up, up, up… Waiting to see if we're actually going to head in that direction before making a decision on whether or not to follow his path or find my own tends to serve me well.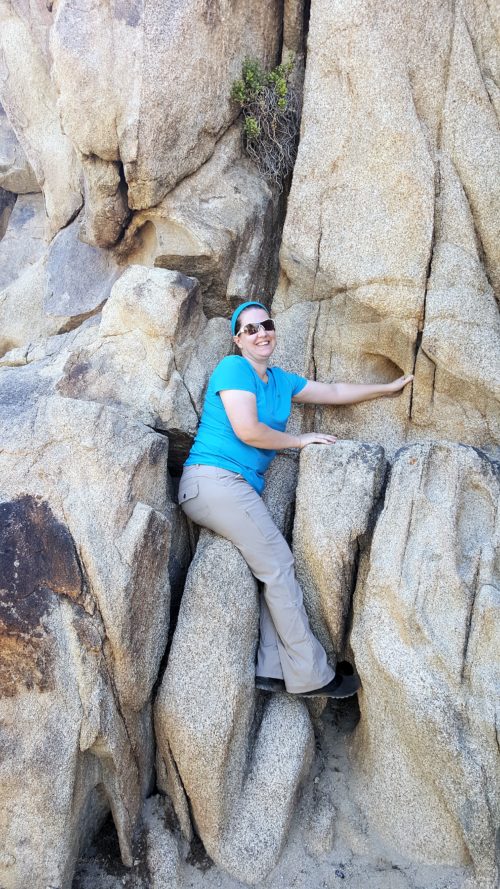 I'm not a big fan of up as I have a fear of getting hurt again, but it's something that I'm working through it as I get more into rock climbing.