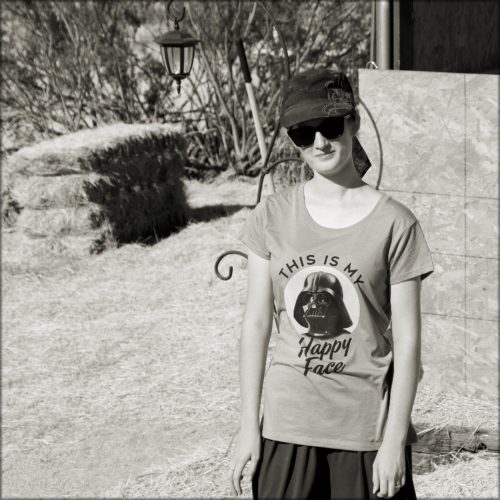 Poor Munchkin didn't get much of a break between the end of her summer classes and the beginning of her sophomore year. In fact, she had a little over a week, but we made the most of it. She enjoyed sleeping in pretty much every day. Since Daddy was gone for part of her time off, we had some great girl time as we relaxed and enjoyed more than one movie marathon. She played some games on the xbox, made some jewelry, and got some recreational reading done. Once Daddy got back, we did some fun indoor rock climbing.
Alas, the fun times came to an end all to soon. This morning, she pretty much crawled out of bed as she was not looking forward to the long day of classes and work ahead. I packed a lunch and snacks for her – a benefit to her going to college locally. 😉 She ate her breakfast and off she went.
Her new schedule created a long 11 hour day today. Thankfully, only a couple of days are that long. The rest of the days are more manageable. Her classes aren't easy with a course load that includes Chemistry, Calculus, Logic, Nutrition, and History of World Civilizations (18 credits). It's going to take some creativity to balance school, work, and some play, but at least we're here to help her a bit.
Being a typical mom, I couldn't wait until she got home, so I could hear about how her day had gone. She walked in exhausted but in a good mood. Overall, things went well both with her classes and with her tutoring job. It's only the first day, so I'm sure things will get rather crazy as the semester progresses, but at least today went well.
One class at a time. One day at a time. One week at a time. One month at a time. One semester at a time. She will achieve her academic goals.