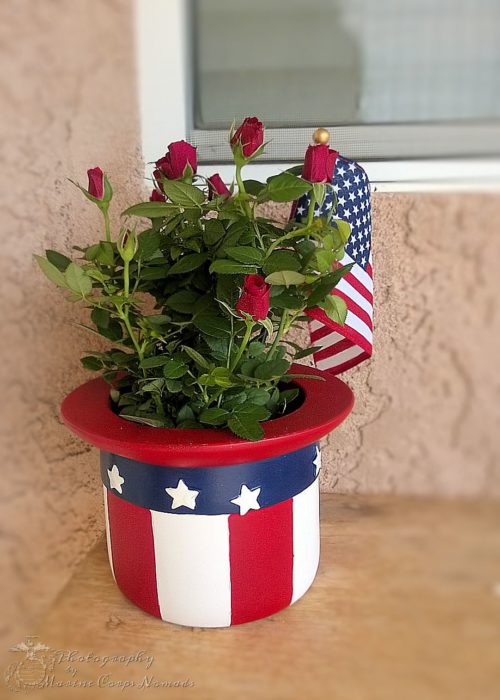 I was contacted by FTD to see if I would like to receive one of their special USO collection items to say thank you for our service. There was no obligation to write a review or blog post. I picked this beautiful living American Pride Mini Rose bush. I'm a big fan of living plants and Munchkin loves mini roses, so this was perfect for the two of us to enjoy. The patriotic hat planter with American flag adds a little something special to the plant. It makes both Munchkin and I smile whenever we look at it.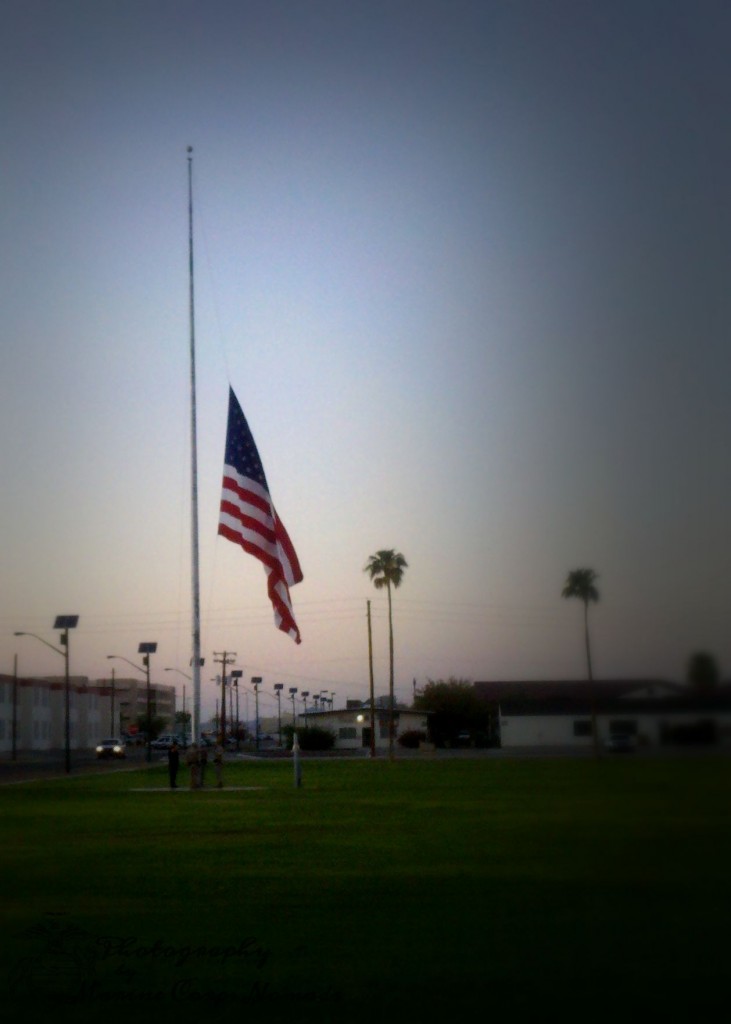 Independence Day: The Beginning
Picnics. Parties. Family. Friends. Fireworks. Freedom.
Independence Day is a day for celebrating our country's independence. It's about freedom from oppression. Our nation was build on the concept of freedom for all. Each document was carefully crafted as the Founding Fathers wanted to protect the freedom foundation that was being built. They understood the importance of balancing power and freedom. Freedom didn't happen over night, and it certainly wasn't easy taking the country from concept to reality. There were epic fails along the way, but there was an ideal to try to obtain.
When our fledgling nation decided it was time to be free, they knew that it wasn't going to be easy. Lives would be lost in the name of establishing a new nation. Yet, Independence Day was a time of celebration even though they knew there would be a long, hard road ahead of them.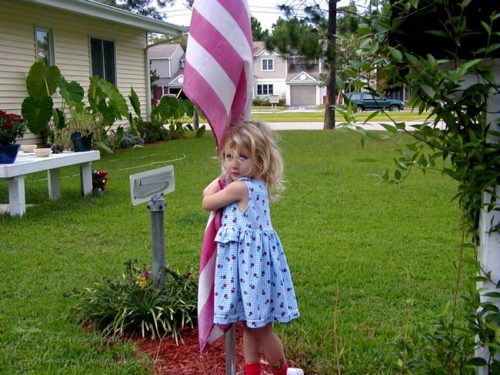 Sounds of Freedom
Cheering. Laughing. Smiling. Hugging. Crying.
While I've known about the meaning behind our Independence Day celebration from a very young age, I didn't truly understand it until D became a Marine. It was then that I really started to understand the sacrifice that went with freedom. My understanding deepened even more when Munchkin entered the world. I now had the perspective of not only a military spouse but also the perspective of a parent.
Sacrifice. Reward. Freedom. Security.
A constant battle to achieve the right balance took place within our own little family, but when looked at on the larger scale of the nation, it is almost overwhelming to try to achieve that perfect balance to maintain personal freedoms while providing protection from those who wish to strip those freedoms from us. Freedom – an ideal – could it really be achieved and maintained?
The roar of military jets overhead were a constant reminder that freedom is never free. Listening to the heartbreak of a wife, husband, mother, father, child… who find out that a loved one would not be coming home. The sadness that accompanies separations and the joy brought by reunion are only parts of the military life.
911… Lives changed forever. Prayers. Lockdown. Anger. Joy. Sadness. Fear. Friendship.
Our nation, if only for a short while, came together. Talk of unity abounded. Tiny glimpses of that one nation under God were seen. Flags waved. Voices of support were heard.
Fireworks and Bombs. Both explosive. Very different yet both are part of the freedom equation. One symbolizes celebration while the other symbolizes the necessary fight to become a free nation. Freedom without sacrifice is not possible.
As I think back on how our nation began, on our journey as a military family, I know that the price of freedom can be great for everyone involved. The cost will be different for the various individuals involved, but there will be a price for everyone. We all need to think about the sacrifices made, the sacrifices that continue to be made before we readily give up the freedoms we have already been afforded.
Fireworks. Flags. Freedom.
On Independence Day, as music and laughter fill the air, flags wave freely, and fireworks fill the night sky, we need to remember that freedom is never free. The sound of freedom is amazing. The loss of freedom is deafening.

FTD USO Collection
The FTD USO Collection features a variety of patriotic selections including floral arrangements, the mini rose bush, cookies, and chocolate covered strawberries. FTD is donating 5% of every purchase from this collection to the USO until December 31, 2016. The best part is that they'll be donating a minimum of $10,000 from this and other USO promotions to the USO.
About the USO
"For nearly 75 years, the USO has been the nation's leading organization to serve the men and women in the U.S. military, and their families, throughout their time in uniform. The USO is not part of the federal government. A congressionally chartered, private organization, the USO relies on the generosity of individuals, organizations and corporations to support its activities, and is powered by a family of volunteers to accomplish our mission of connection."
We've always been impressed by the work of the USO. They offer entertainment for the troops and their families. In fact, they recently had Sesame Street Live here for the kids. They provide support for military families throughout their military careers as well as during the transition. They provide support for wounded warriors and their families. That's just a tip of the iceburg, but you can learn more about the USO programs here.