It's hard to believe that we're already in 2016. Yes, I typed it wrong and had to change the date as I'm still not used to typing 2016. **grin** It seems like we were just starting 2015 yesterday. 2015 was a crazy year for us, so I thought it would be fun to look back at pull out a picture from each month. It's good to remember even as we look ahead a what 2016 may hold in store for us.
January – New Year Begins with Snow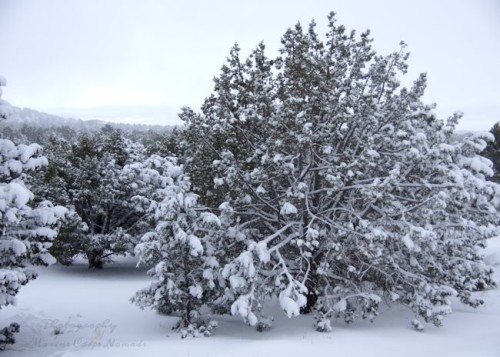 Because we live in an area where snow is not a regular occurrence, we can happily welcome an unexpected storm that dumps way more snow than projected. We were all rather excited even if it did create a few issues as we weren't prepared for that much wet snow and single digit temps.
February – Making Lots of Gluten Free Granola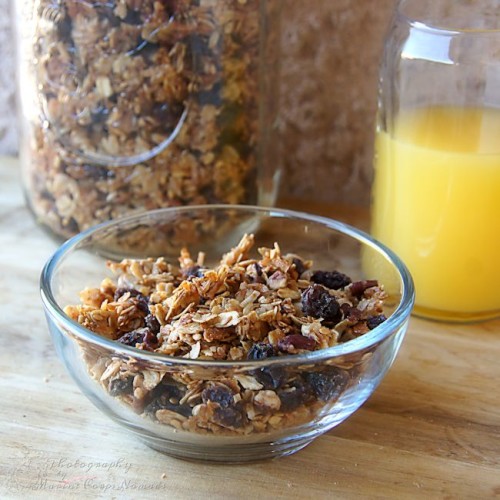 If you've ever priced gluten free granola at the store, you know it can get pretty pricey which is a problem if you have someone in your family who really likes granola. When you have several people who like granola, you end up using granola as a garnish rather than as the main breakfast dish because it's just too expensive. One of those store-bought bags of granola usually equals roughly 4 bowls of cereal – maybe.
March – Bouldering Scratch 'n Sniff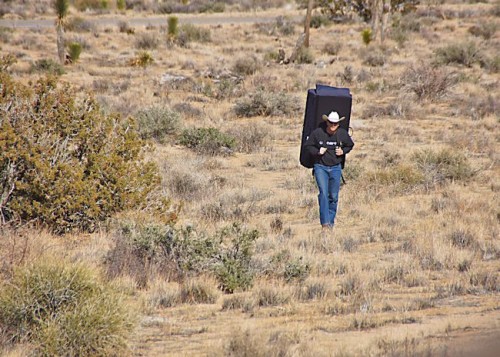 D has been rock climbing pretty much since we first moved to this duty station. He has really enjoyed this new, challenging form of exercise. For Christmas, I gave him a crash pad that is used for bouldering. Today, we were able to head out to the park for him to try it out for the first time.
Note: Little did we know that a couple of months later D would injure his shoulder which limited his climbing. When he injured his other shoulder not too long after that, it stopped his climbing all together and set in motion the series of events that would eventually lead to him needing surgery.
April – Sweet Sixteen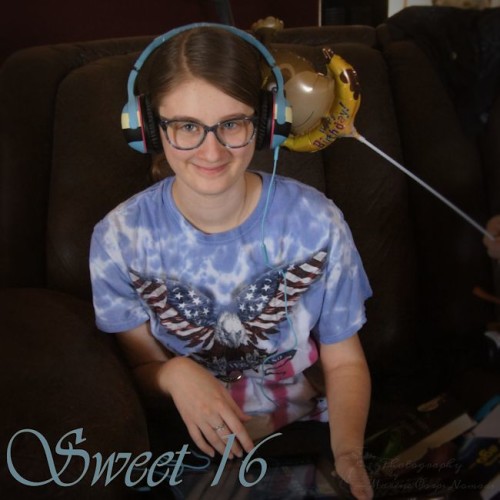 Somewhere along the way my baby grew up. It's hard to believe that she's now sixteen. Once she gets her hours in with her driving permit, she'll be getting her license. She's no longer a little girl, but she'll always be my baby.
May – High School Graduation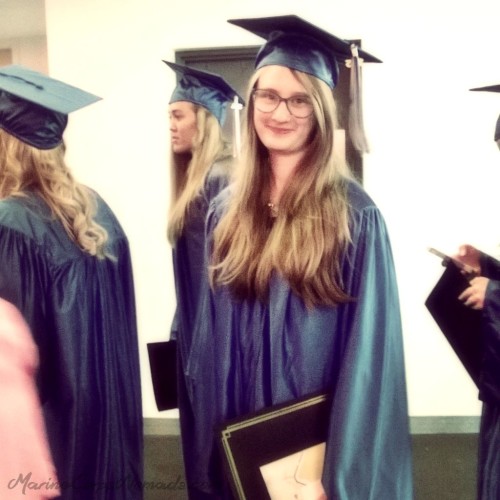 It's hard to believe that a little over a week has passed since Munchkin graduated from high school. While our homeschool journey has come to an end, learning will never end. We're already preparing for college and other learning endeavors.
June – Creation Rim Tour at the Grand Canyon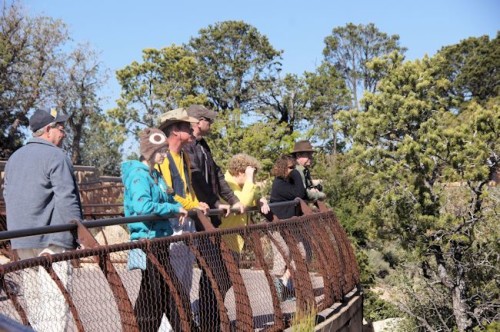 To celebrate Munchkin's graduation, we headed over to the Grand Canyon to take a rim tour with Canyon Ministries. Our day started rather early as we needed to meet our guide – Guy – in Williams by 07:00. We all piled into the tour vehicle, and Guy began to tell us a little about Canyon Ministries and what we'd be doing that day.
July – Fitness Friday: The Good, The Bad, The Ugly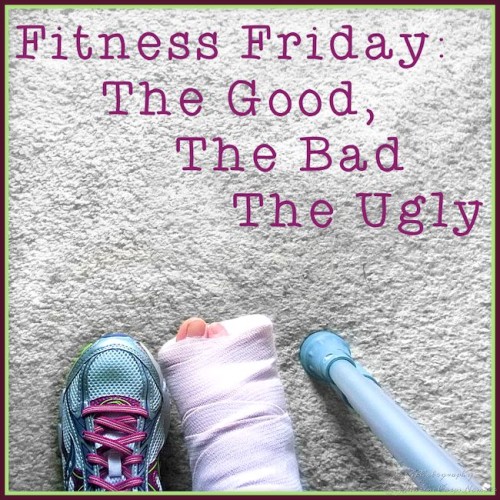 I let hubby know what has happened, and I then I wait until he can get home from work to take me to the ER. A trip to the ER and some x-rays show that it's not broken. It's a really bad sprain, so I have a sprained toe on my left foot and a sprained ankle on my right. The put a splint on it and give me crutches and pain meds. I'm off my foot for a minimum of a week, and I'm not allowed to drive. Because of the sprained toe, moving on the crutches is very painful, so I'm pretty much not moving around for now.
Note: Little did I know when I wrote this that I would be on crutches for nearly 6 months and still unable to walk regularly when the new year rolled around. **sigh**
August – A New Chapter: Our College Girl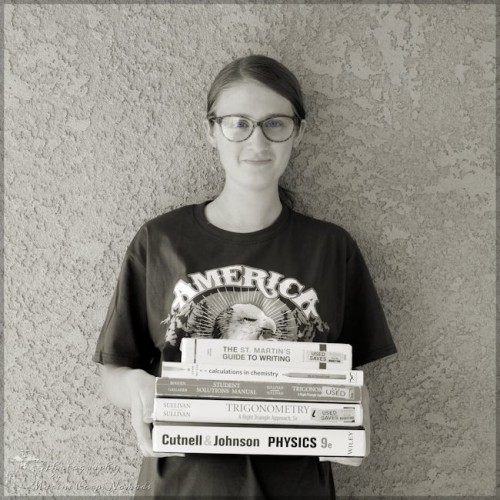 I can't believe our baby girl is now a college student. Yes, she's currently attending school locally, but it's still a huge change for us.
She's working on some "basic" classes for her future geology major with biology minor. Her first semester of college includes Chemistry, Trigonometry, College Composition, and Physics. It's certainly not an easy first semester, but she's motivated to do well as she knows it will help her with her future plans. It's not a load that I would have wanted to take right away. 😉
September – College Road Trip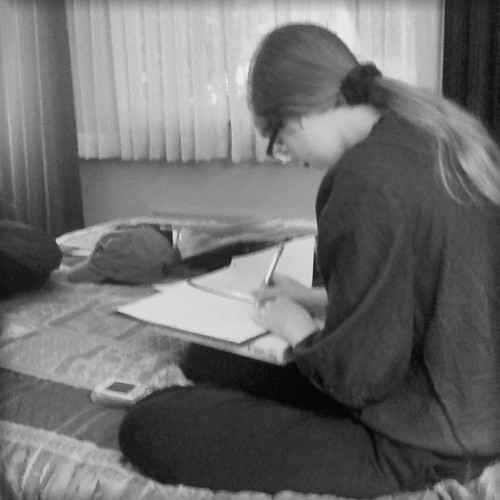 Daddy had to head to the East Coast for some school related stuff, so Munchkin went along with him. While there, they headed over to tour the campus of Cedarville.
October – Our New Licensed Driver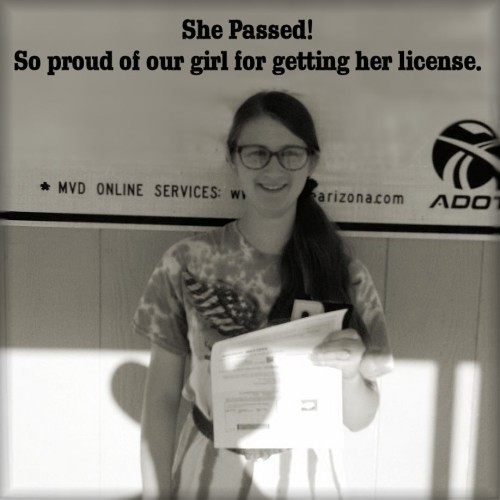 Munchkin's road to getting a license has been a long one mainly because she really didn't have an interest in driving. Since she attends college classes every day and there have been a couple of instances where I couldn't get over to pick her up right away due to some complications with other events, she slowly began to see the importance of being able to drive. With that realization and the expiration of her learner's permit looming, she really applied herself to getting comfortable with driving.
November – RZR: Making Improvements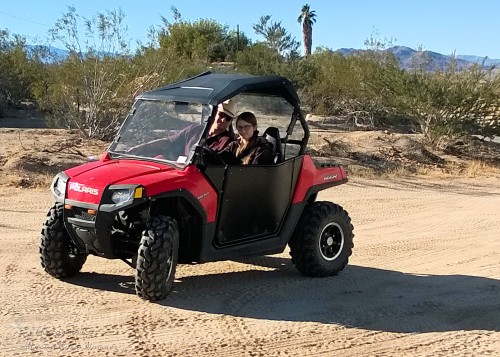 Since we live in the desert, Munchkin is able to drive the RZR to and from college classes as long as the weather cooperates. The ability to stay on dirt the whole way to the college makes this possible. It's definitely a plus of desert life since Munchkin's truck isn't up and running yet. I'm sure we'll eventually see that happen. For now, we've been making a few improvements on the RZR to make it a little nicer for the commute.
December – The Search for Christmas Snow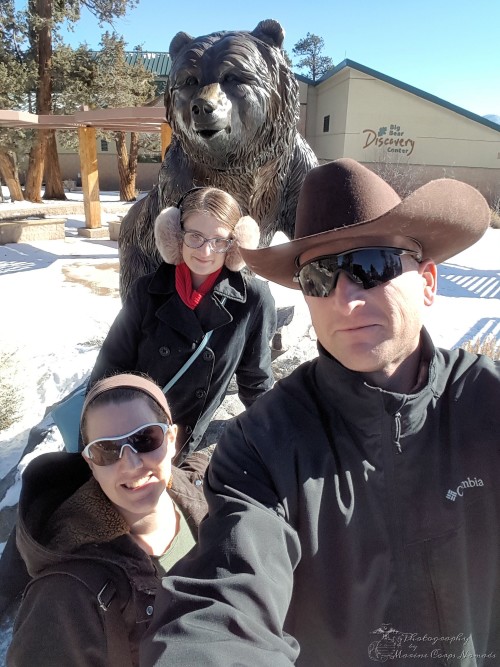 While we don't normally live in areas that get much (if any) snow, we all still enjoy it. We love milder winter weather, but we do miss the fun that comes with snow now and again. Munchkin especially wanted snow for Christmas this year, so we decided to head out on a little exploration adventure in search of snow.