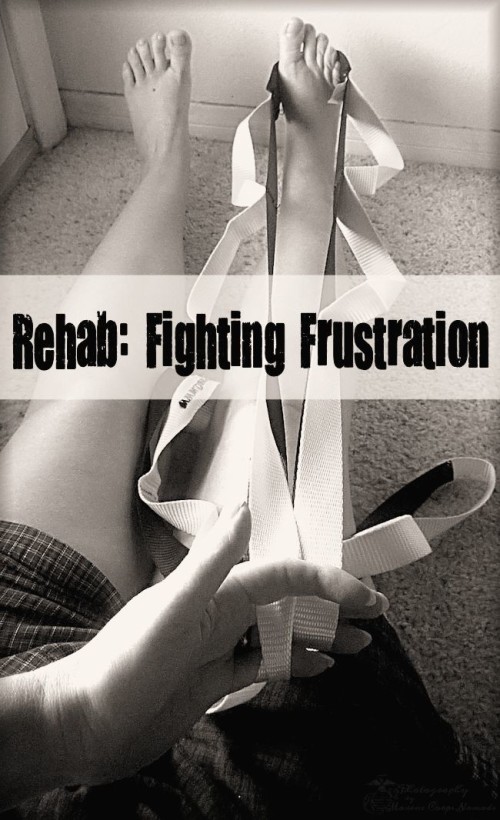 4 1/2 weeks have passed since I sustained this ankle injury. I'm still on crutches. I'm still unable to bear my own weight. I find myself constantly fighting with the frustration that comes with being seriously limited in what I can and can not do. It's especially frustrating when I know we only have a little over a week before Munchkin starts college, and we haven't had the chance to do those fun activities that I wanted to do this summer. Not to mention, I have to be able to drive her to school as she doesn't have a driver's license yet – no pressure.
I know improvements are being made as I'm able, with some assistance, to get my ankle to 90 degrees and move and bend my foot. The swelling has gone down more, and I don't have as many sharp pains. Thanks to the help of my new Active Life Therapeutic Comfort Creme that I received to review, the stiffness and throbbing pain has seriously decreased.
I did have to laugh the other day as I was just commenting on how my ankle was looking better. Then, my neighbor stopped by and commented that my ankle looked horrible, really swollen, and purple. lol! I guess looking better all depends on your perspective.
I'm working on getting more flexibility using a stretching strap. I'm working on being able to move my ankle more by writing the alphabet with my foot. Exercise bands allow me to slowly work on strengthening my ankle little by little. I continue to use the porcupine ball to help relax my foot. I'm slowly adding more flexing to my routine.
I need to start doing more upper body exercises as I've lost a lot of the muscle that I worked so hard to get prior to the injury. I think that I may be able to start doing some planks this week since I'm not experiencing as much pain in may ankle. I just won't use that ankle while doing the planks. We'll see what this week holds.