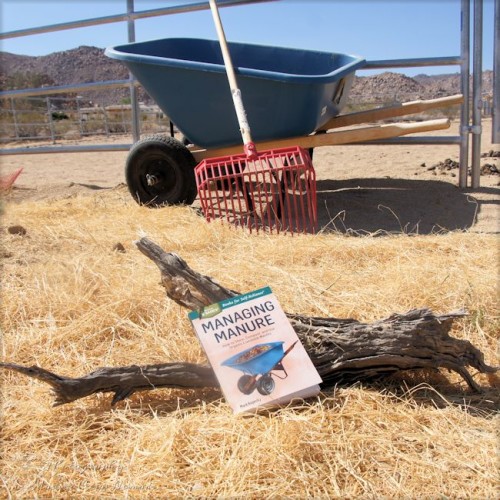 Special thanks to Storey Publishing for providing a review copy of this book. This post may contain affiliate links.
If you have animals, you have manure. If you have horses or other large livestock, then you have tons of manure. According to the book, two horses (like we have) would produce, on average, 18 tons of manure a year. Given how much manure we clean up daily, I have no doubt that this stat is spot on.
In Managing Manure, Mark Kopecky talks about the properties of different types of manure as well as a variety of ways to handle the manure. He goes into the best practices for spreading manure or composted/rotted manure. I particularly liked the breakdown of the nutrients in manure and how to maximize their use in the garden or on the land depending on the size of your property.
Managing manure can be a tricky endeavor in the desert, so I was a little disappointed that it didn't dive into that aspect of composting manure. It mainly covered the typical "don't let it get too wet" aspect that is an issue is most of the U.S. This, truthfully, isn't abnormal as most people do need to deal with lots of rain, but that isn't our problem here.
Kopecky covers everything from small backyard manure management to large ranch manure management. It includes small animals (like chickens) all the way up to large livestock (like cattle and horses). While most of the information contained in the book is available through a variety of sources already, he did a good job of assembling and breaking down the information in easy to understand section that included charts for quick access to important details.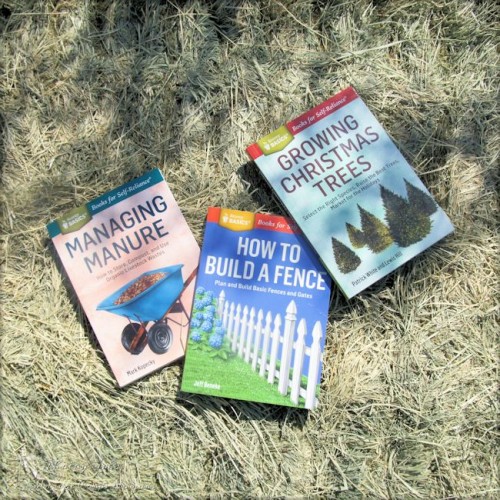 Managing Manure is one of 3 new books in the Basics Books for Self-Reliance line from Storey Publishing. The other 2 books include How to Build a Fence and Growing Christmas Trees. Seeing how I want to add some pine trees to our homestead, the information on choosing the best site, preparing the soil, selecting tree species, and planting and maintaining the trees is perfect for me even if I don't plan on having a Christmas tree farm. Knowing how to build a variety of fences is always a plus as you never know when you're going to need to build a fence to keep critters out of your garden or away from those new trees.
Managing Manure Book Details:
February 2015
112 pages; 5″x7″
One-color; illustrations throughout
Paper $9.95
ISBN: 978-1-61212-365-3