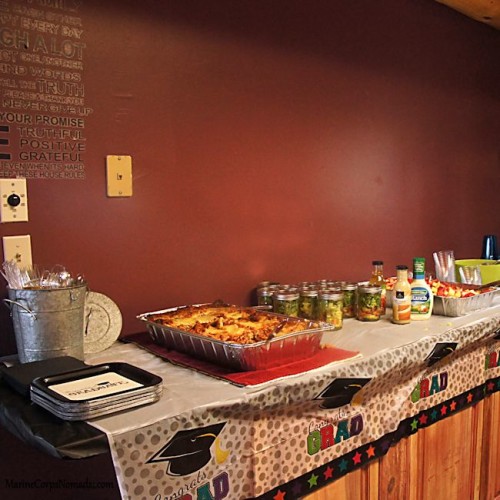 The graduation had passed, so it was time to celebrate with friends and family. Given that we're gluten free, the entire celebration was, obviously, gluten free. I wanted things that I could, for the most part, make ahead of time, so I wouldn't be as rushed on Saturday.
We started off our meal with lasagna, salads in a jar, and fruit salad. We kept the beverages simple with water and coffee/tea from the Keurig.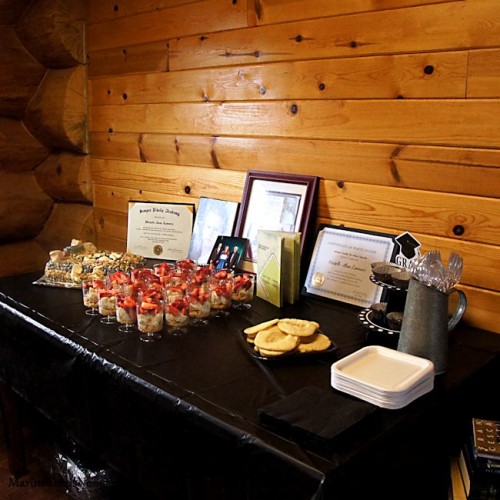 The dessert table featured the fossil sugar cookies, strawberry cheesecake, and the fossil cake. I also put some of the candy chocolate rocks in cups for people to munch on – if desired. The dessert table was also the display table for her diploma, graduation certificate, graduation program, graduation picture, and a couple of other pictures including her kindergarten graduation picture.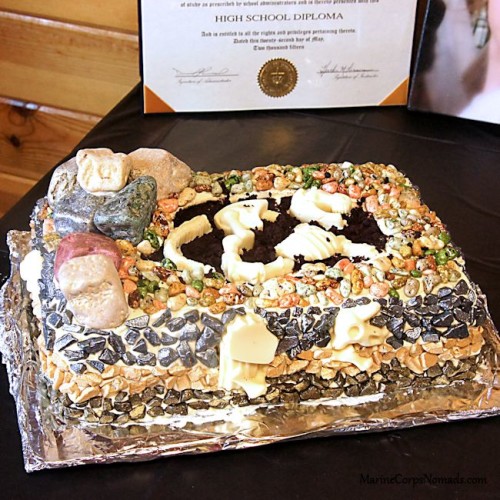 I didn't want to make a traditional sheet cake for Munchkin's graduation, so, going along with her love of dinosaurs and paleontology, I made a dinosaur/fossil themed cake. It was a double layer cake with vanilla cake for the bottom layer and chocolate cake for the top layer. I made a homemade butter cream frosting. The dinosaur fossils were made using a T-Rex ice cube fossil mold and a Triceratops ice cube fossil mold (affiliate links) with white chocolate. The rocks are a variety of chocolate rocks from Kimmie Candy (affiliate link). The cake, which was actually eaten the following day since everyone was stuffed from all of the other food, was a hit.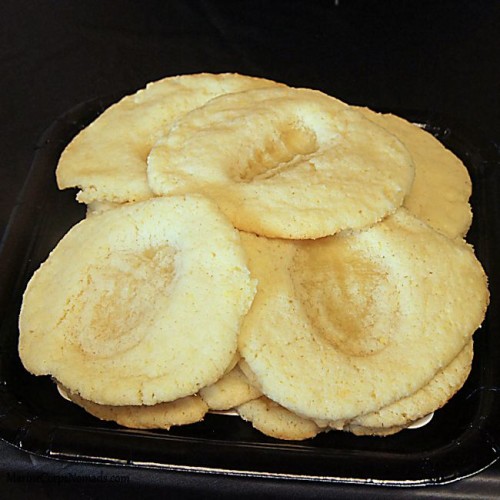 I made the fossil sugar cookies by pressing a silicone stamp into the warm, freshly baked cookies. If you try to do the mold prior to baking, it doesn't show up with these particular cookies. It might work with a firmer cookie like a flourless peanut butter cookie.