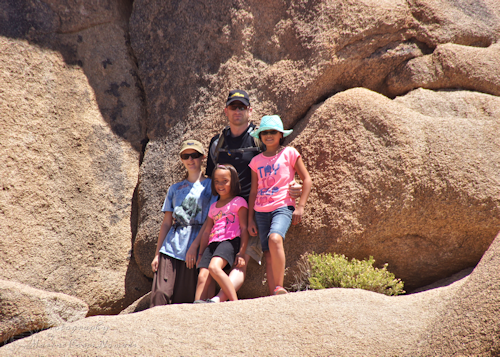 The girls were ready for some more rock climbing so we headed back to Joshua Tree National Park. We found a nice location where there was a picnic table in the shade for some of us to sit while others took off for a climbing adventure.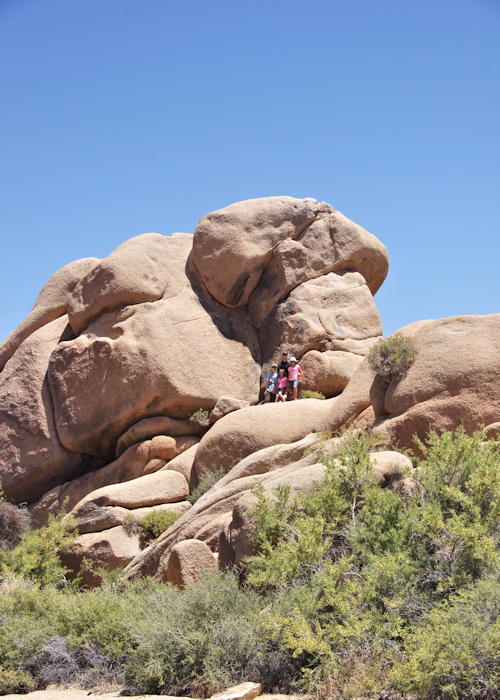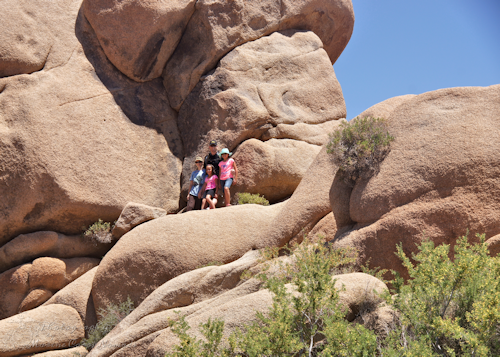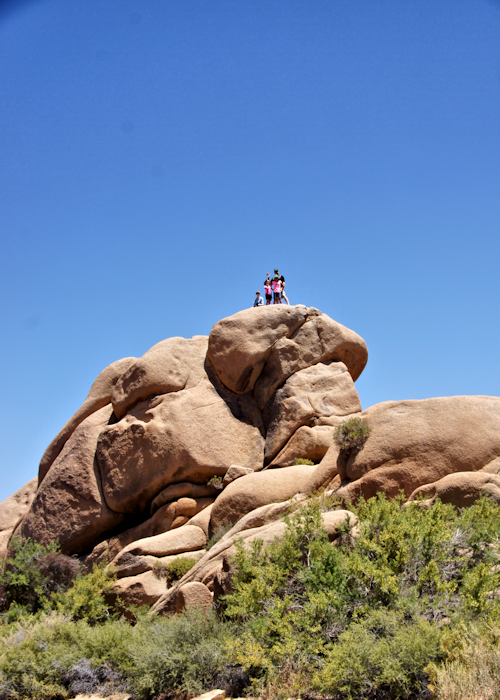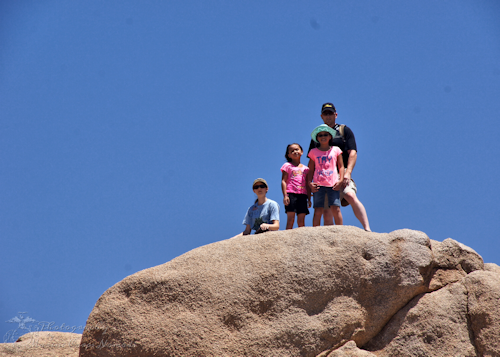 It didn't take long for D and the girls to disappear into the rocks and reappear high up on top of some of the formations. We ended up having to call them back as it was time to find a place for a picnic lunch.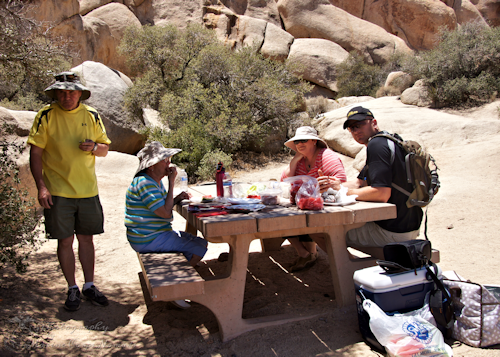 We found a nice table near the base of a rock formation that was in the shade of the tree. I cut up a juicy watermelon to help keep us hydrated.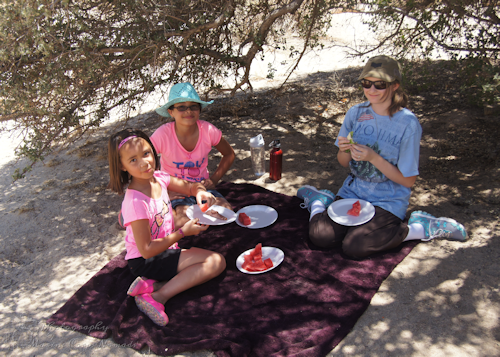 The girls had their own little picnic lunch under the shade of the tree. This gave them the opportunity to cool off a little and rest up before their next climbing adventure.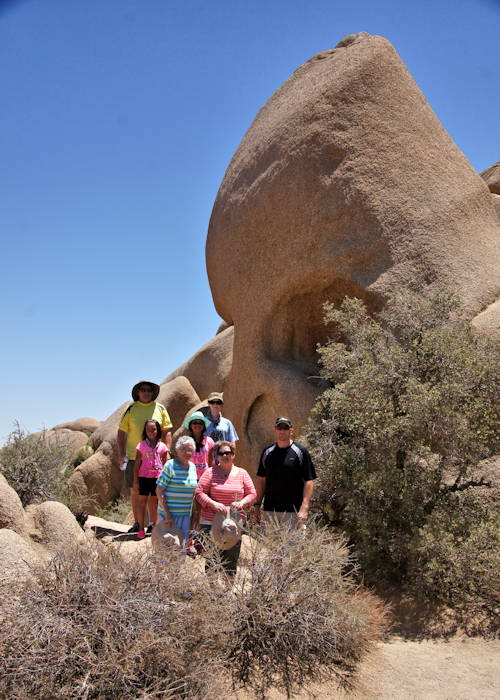 We headed over to Skull Rock to get a few family pictures.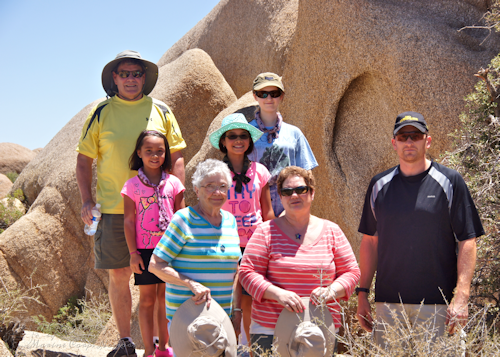 Great Grandma did a little climbing to get up closer to Skull Rock for the picture.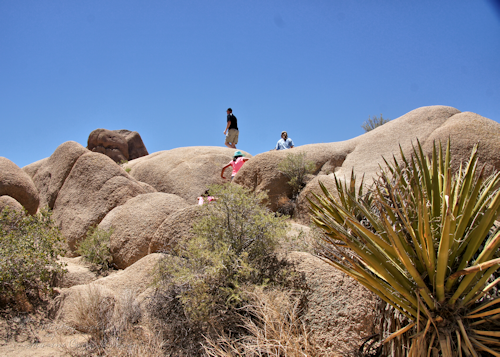 It didn't take long for D and the girls to head up the rocks for a little more climbing.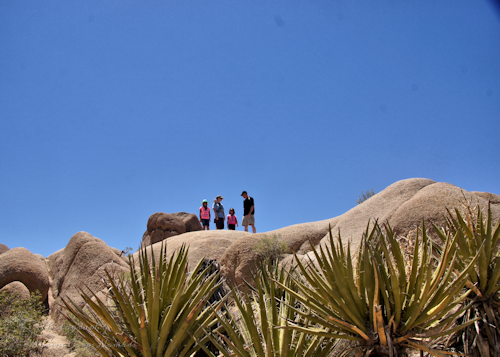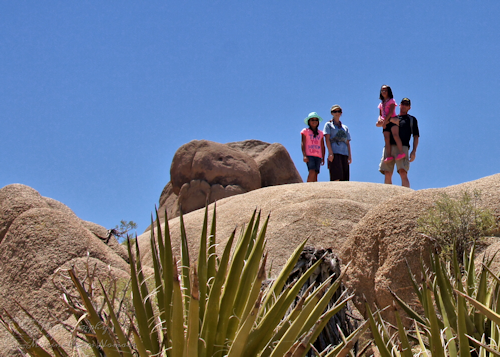 We didn't stay out too much longer as the temps were really starting to rise. Off we went to find a way to cool off….