Special thanks to LitFuse Publicity for the review copy of this book for the Raptor 6 Book Tour.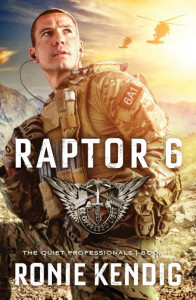 About the book: 
His mission.
His team.
Captain Dean Watters keeps these parts of his life in laser-like focus. So when hackers threaten both his mission and his team, Dean's Special Forces training kicks into high gear. Ten military super-secure computers are missing-which if opened, would give America's enemies a blueprint of US military intelligence. Failing to stop the hackers isn't an option.
Zahrah Zarrick is a missionary teacher to Afghan children in Mazar-e Sharif. She's also a target. Her expertise in quantum cryptology makes her an unwitting pawn in the hackers' deadly game. They're coming for her, and Dean and his team must stop them.
Before the team can get to Zahrah, she disappears. Now Dean must race to rescue her and stop the hackers from unleashing terror on millions across the globe. But to do so, Dean will be forced to crack open the steel box around his heart-a move that might come at the highest cost.
Purchase a copy: http://ow.ly/xoyE1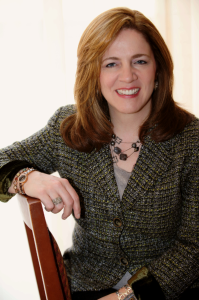 About the author:
Ronie Kendig is an award-winning, bestselling author who grew up an Army brat. After twenty-plus years of marriage, she and her hunky hero husband have a full life with four children and a Maltese Menace in northern Virginia. Author and speaker, Ronie loves engaging readers through her Rapid-Fire Fiction.
Ronie can be found atwww.roniekendig.com and onFacebook, Twitter, and Goodreads.
My Thoughts:
Raptor 6 is boots on the ground nonstop action from beginning to end. This first book in the Quiet Professional Series sets the stage for yet another excellent military suspense series from Ronie. I did not want to put down this intense book and had that "nooooo!" feeling when it ended. I can't wait to see where this series goes from this point on.
Dean has a dark past which plays into how he handles himself today. Little by little Dean's past is revealed to the reader throughout the story. I couldn't wait until it was all revealed. His wrestling with faith, with God is quite understandable and real based on his past.
Zahrah has quite the interesting story due to her heritage – daughter of an American general and Afghani woman – and her desire to honor her mother's heritage by being a teacher and missionary to the Afghani children. She lives out her faith in a very real way while respecting the customs of the Islamic culture.
Raptor 6, due to the nature of the book, is a little darker than some of Ronie's previous books. It deals with the complexities of someone who has a dark past including torture at the hands of the enemy. I appreciated that romance didn't play a huge role in this book as it wouldn't have fit naturally in the story. The story was not wrapped up nicely, and there are a lot of unanswered questions which means I'm eagerly awaiting the next book – Hawk.
Disclosure: I received a copy of this book to help facilitate the writing of this review. A positive review is not expected nor guaranteed. All opinions are my own.