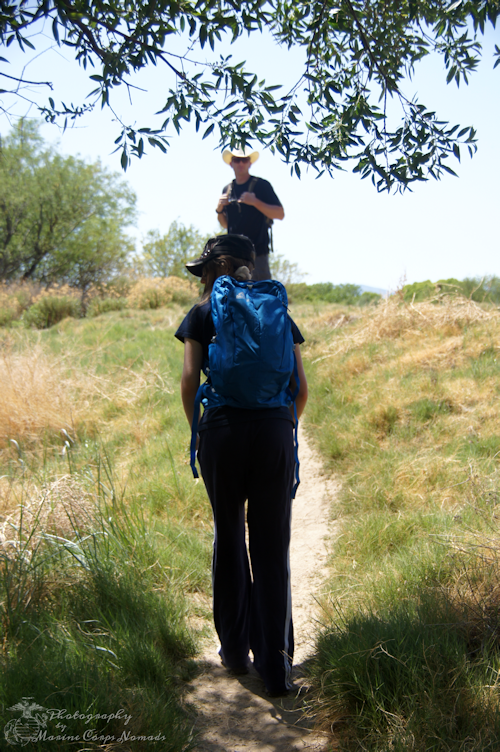 Daddy got Munchkin a new pack and some hiking boots for her birthday, so we thought it would be a good idea to try them out by heading over to Big Morongo Canyon Preserve after church on Sunday.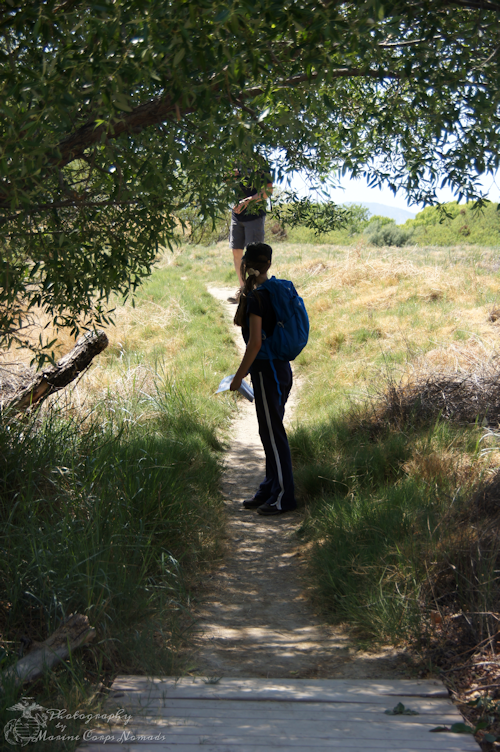 According to Munchkin, the boots are much better than her old ones even with them not being completely broken in yet.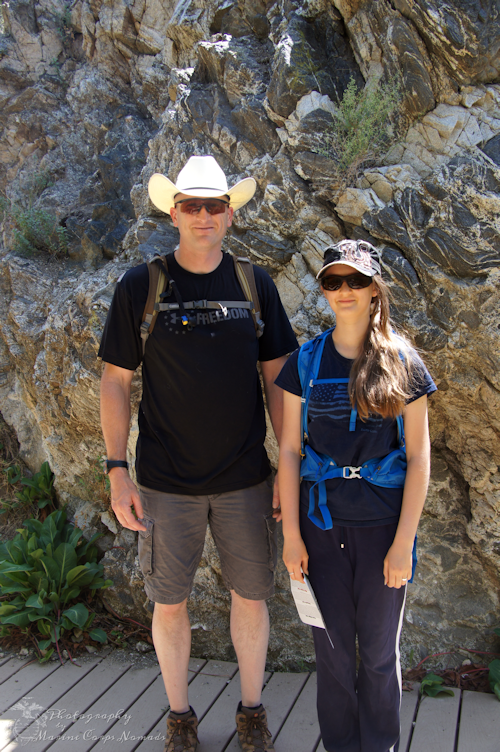 Unfortunately, the pack ended up not working out, but it's better to find that out on a shorter hike than a long hike.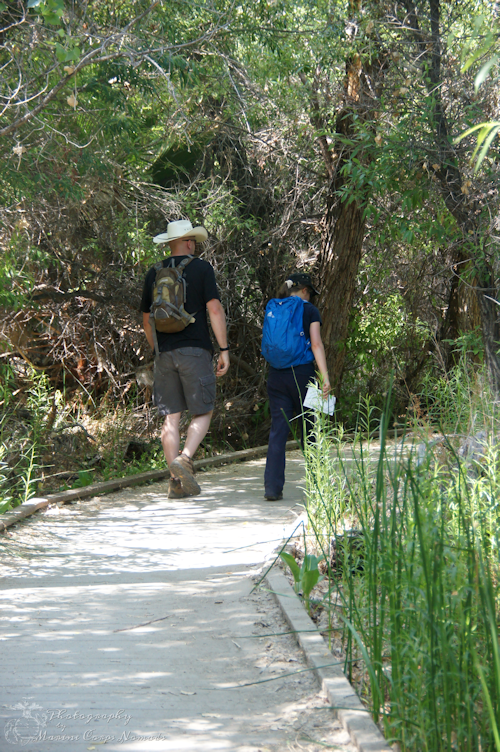 We're back to looking for a pack that will work for our girl.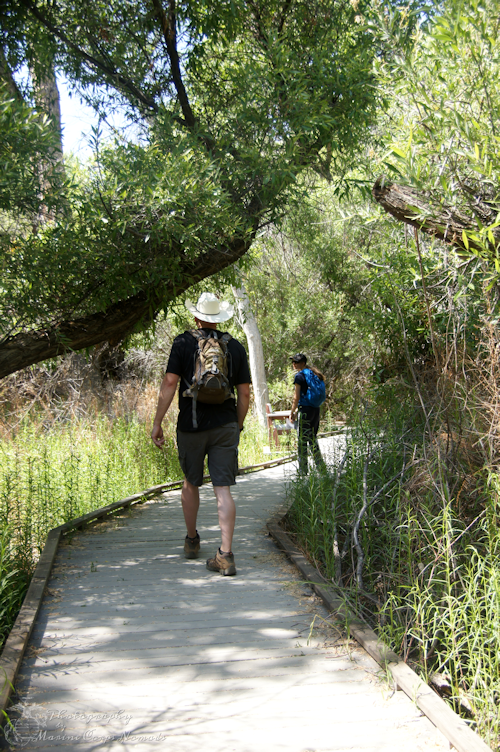 We enjoyed hiking in an area with some green as most of our normal landscape is desert.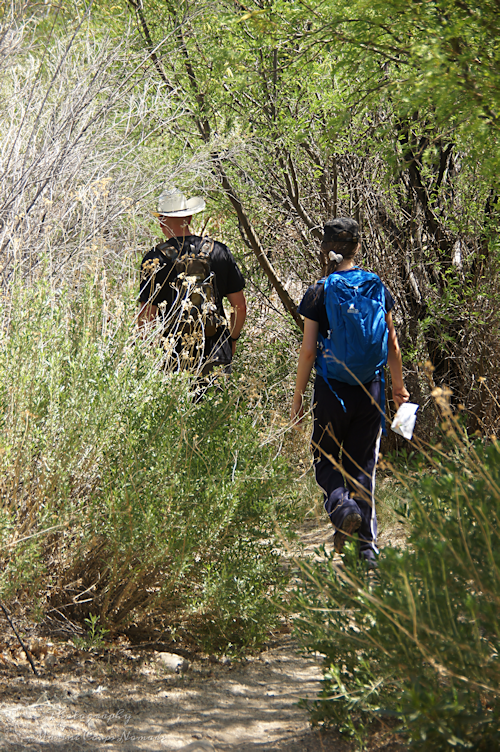 It was rather hot in the sun, but the shade provided some cooling relief.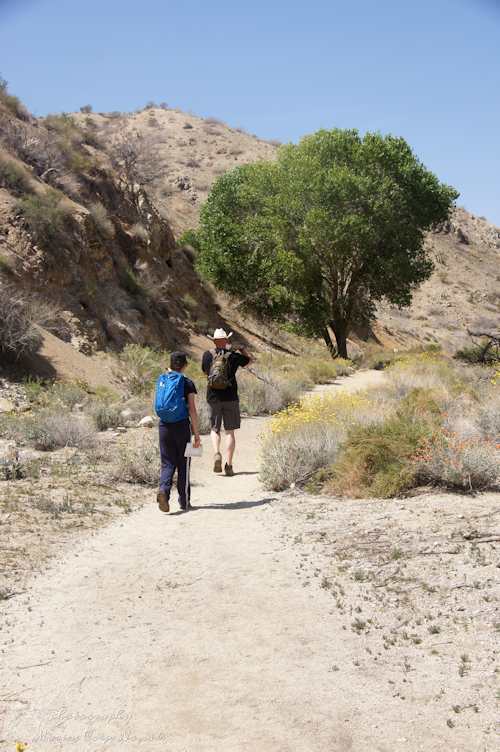 The marsh area was home to lots of lizards, birds, and bees.
One area along the trail was home to a very cool hollowed out tree.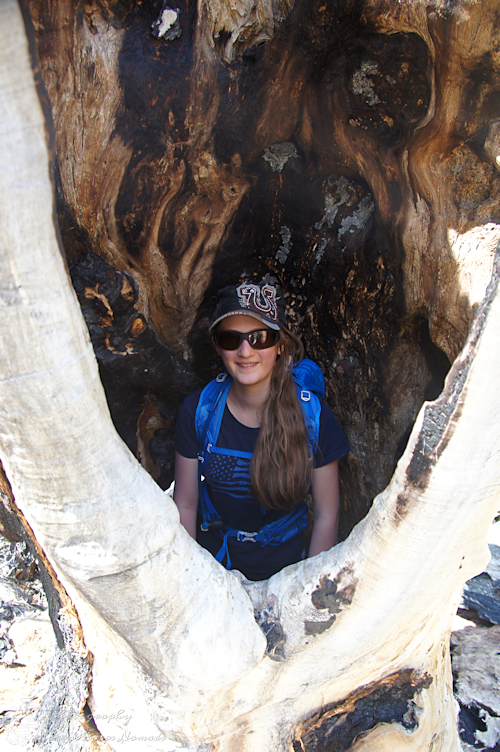 It was a fun day on the trail, enjoying nature and our family time.