Grandma and Grandpa were a few hours away from us at a conference, so they decided to stay a few extra days and take a bit of a detour over our way. We were thrilled to be able to spend a couple of days with them.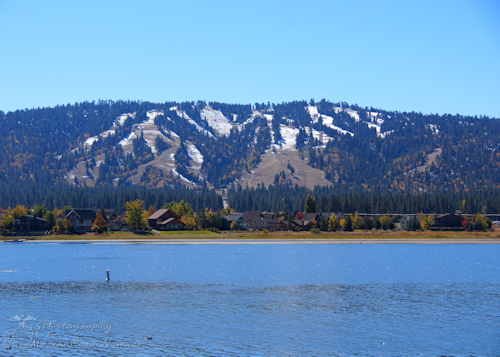 During their time here, we took Grandma and Grandpa over to the ranch to see the horses, and then went to Chick-fil-a before heading to the outlet mall to look for shoes for Munchkin.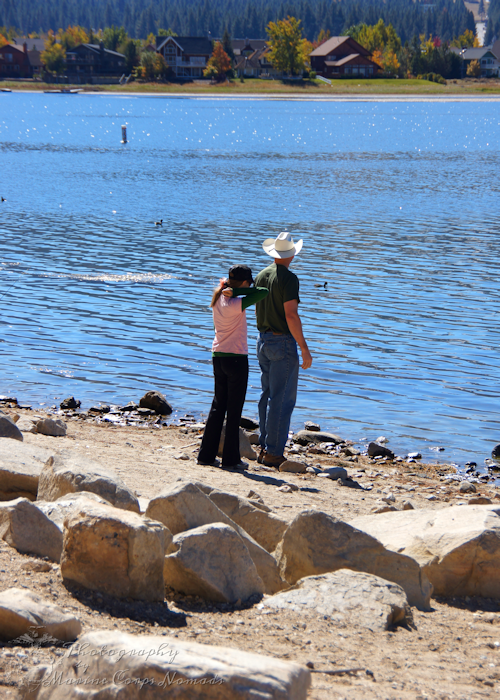 On Saturday, D actually had off this week, so we were able to spend the day together. We thought it would be fun to head up to Big Bear Lake since they had received a nice snowfall earlier in the week. We were also hoping to see some fall colors while we were there.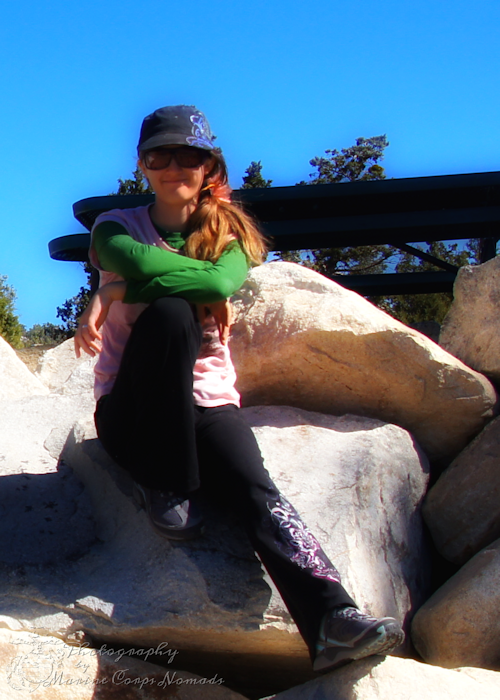 Munchkin was so happy to be around the water that she was the first one to head down to the beach when we stopped.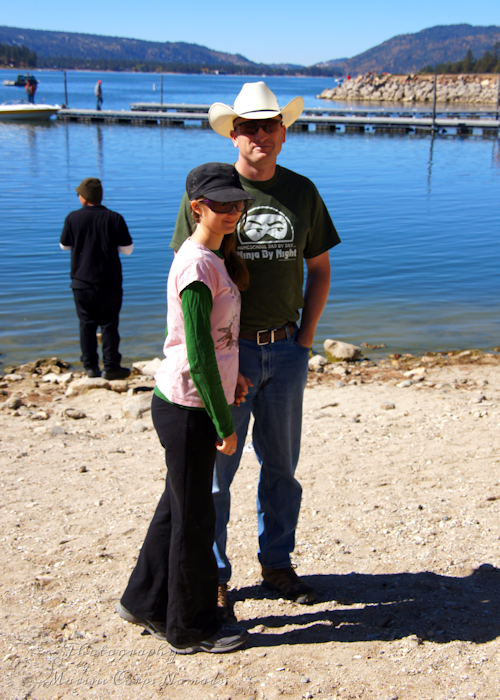 It was a gorgeous crisp fall day at the lake. Munchkin was a bit bummed that she wouldn't be able to join other people fishing as she loves to fish. I guess we need to make another trip up there just so she can do some fishing. 😉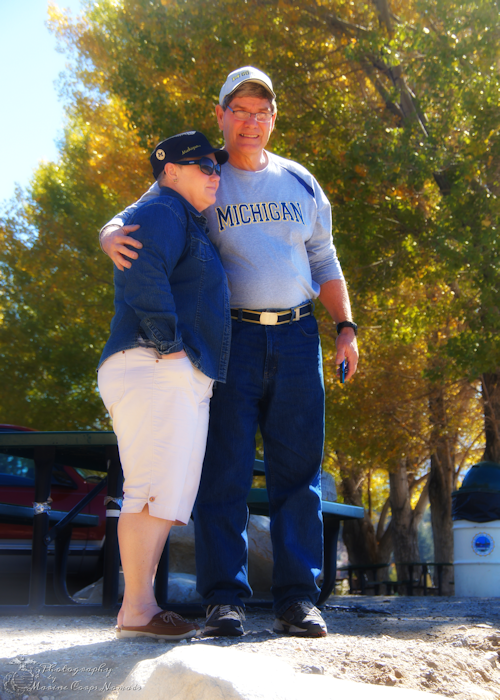 The cool air coming off the lake felt so nice and refreshing. We have really arid winds by our house, so the moisture in the air was a welcomed change.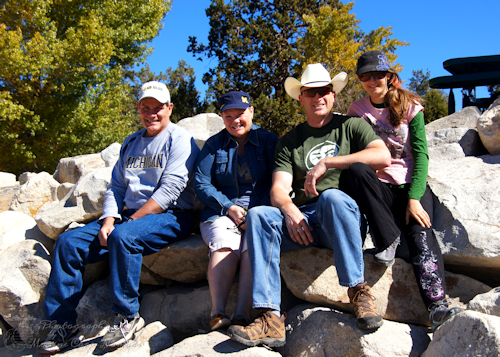 Living in the desert, I guess we have really missed the water. When we lived on the East Coast, we were always near the water, so we took it for granted in many ways. Now, we get excited when we're once again around the water.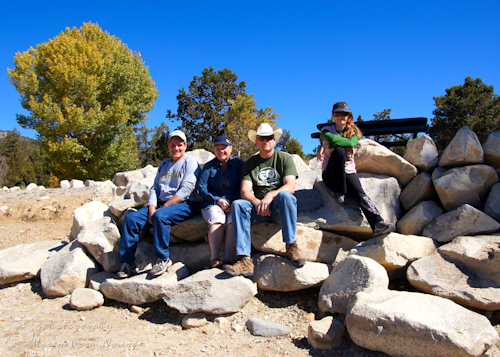 We have also missed snow, so it was fun to think about the possibilities that this winter holds when we saw the snow by the lake this early in the season.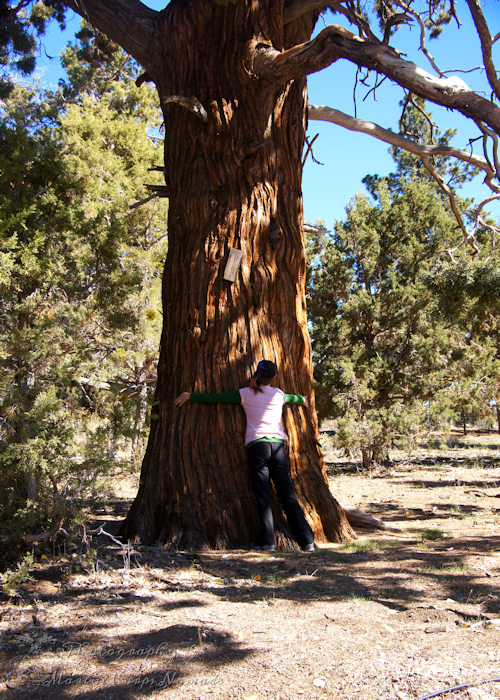 In addition, we have missed the big trees that you find all over the place back east. Munchkin thought this huge tree was really cool.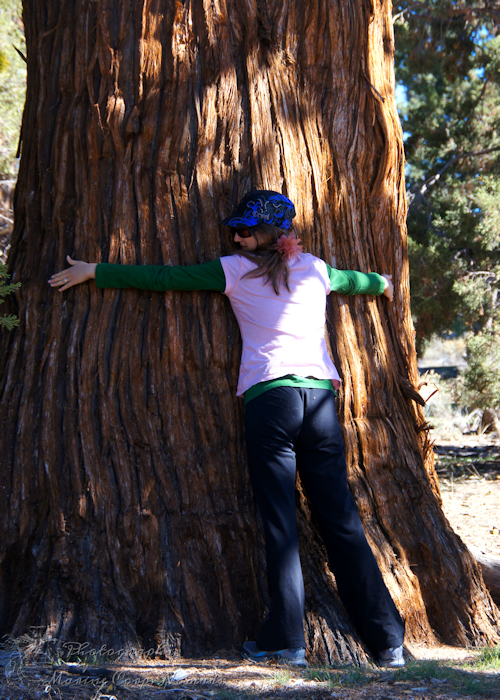 After leaving Big Bear Lake, we headed over to the Old Spaghetti Factory to enjoy some gluten free pasta, and then made our way to watch the Michigan game before Grandma and Grandpa had to leave. We are so thankful for the time that we were able to spend together even though the time was just too short.