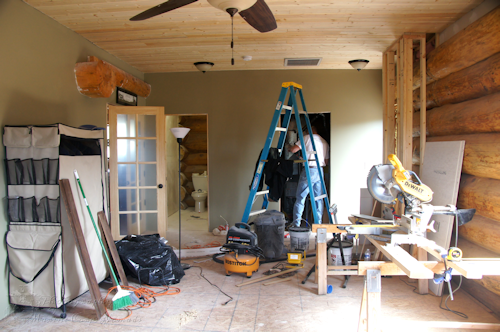 We finally received our first check for the flooding damage at the cabin. It took over 3 months to receive the check which really did slow down some of the purchasing of needed products, but now we're back on track. It's taking longer than we would like to get things back together, but that's what happens when you end up doing all the work yourselves. lol!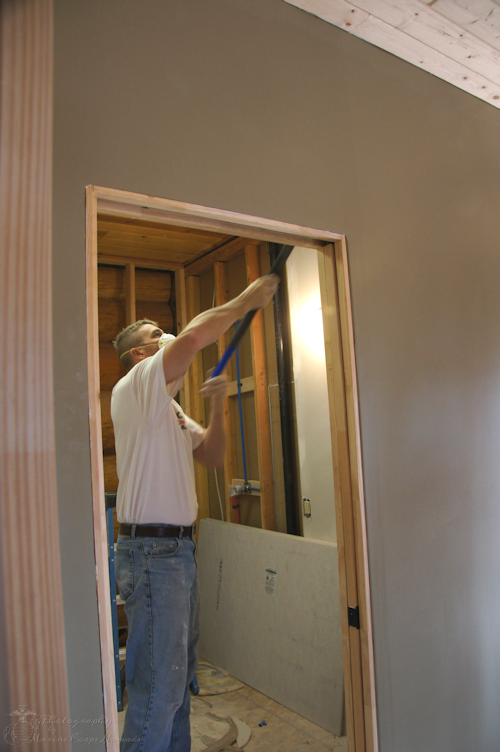 That being said, we were able to make a good bit of progress last week. D finished up the plumbing (except for the burst pipe going to the evap cooler that caused all of these issues), so we could finally get a bunch of the drywall up and start putting the rooms together. Whoohoo!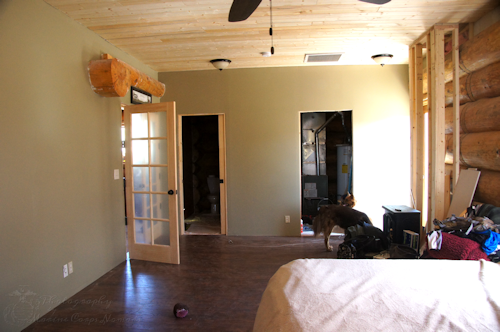 While D was working on the plumbing, I primed and painted the newly drywalled walls as well as started to lay the flooring in the master bedroom. It was so exciting to see some color up on the walls. Once I got the floor installed, it looked like a room again! The next day, we moved the bed back into the master bedroom. It only took nearly 4 months, but we were finally able to sleep in our room again.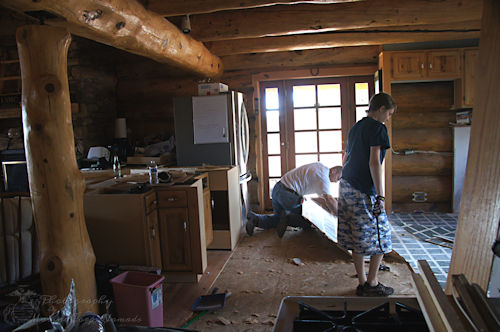 Munchkin and D also ripped up the kitchen floor (which involved moving all the based cabinets) while I completed the master bedroom flooring. Munchkin injured herself during the demo, but she was a huge help to Daddy.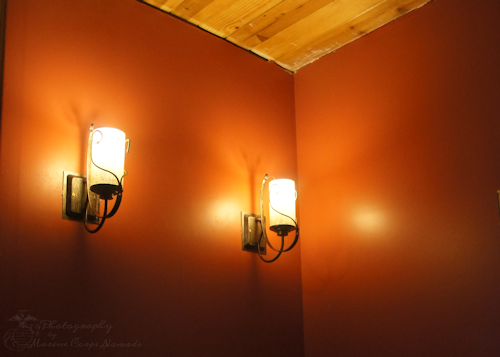 The final thing I completed was the painting of the master bathroom and the installation of the vanity lights. D ended up needing to help me with the lights as we didn't have the proper hardware, and I was too tired to try to sit there and fiddle with getting it to work. We have a good bit of work to get the bathroom done as it all needs to be tiled – a job that I'm rather dreading. We are doing a curbless shower, so it will be an adventure. 😉
D's final project was finishing up everything needed for the washer and dryer in their new location and patching holes in the subfloor caused by moving some of the plumbing and electric. I can't wait to see the laundry room put together. Granted, we have to hang drywall, tape, mud, and sand the drywall, prime and paint the walls, and then lay the flooring before that can happen, but there is a light at the end of the tunnel. 🙂