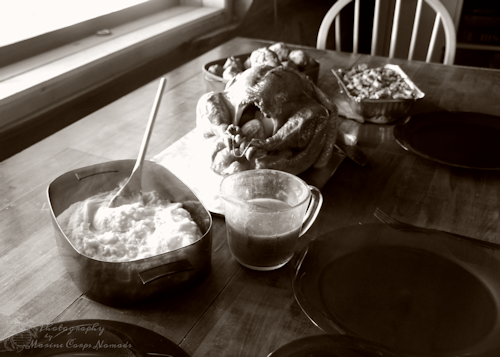 While many people may have skipped making Thanksgiving dinner when faced with our crazy circumstances with the flooded cabin, I felt it was important to at least enjoy that part of our day. It also provided us with some good food to eat without having to stop to make up a full meal. Munchkin liked being able to grab food here and there as she got hungry.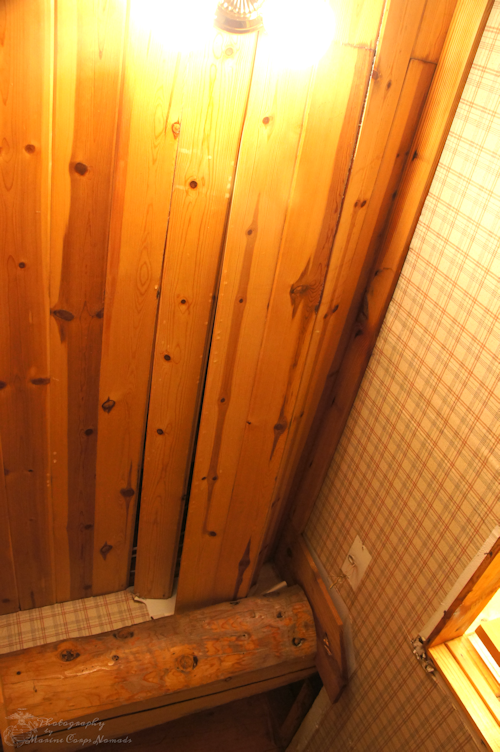 Since Munchkin wasn't feeling well, she ended up keeping the dogs with her and resting most of the day. She also worked on the book that she was writing. Having the dogs with her allowed us not to have to worry about them getting into everything. The house was a mess.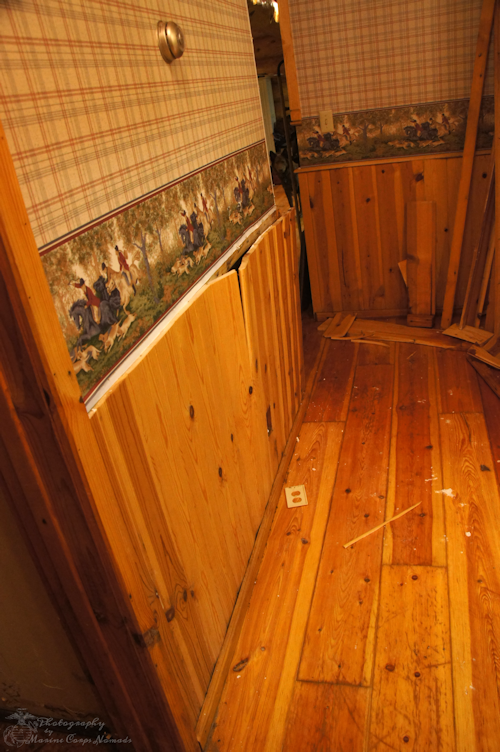 Our work began with pulling off all the water-soaked drywall. Man! I hate drywall. In many places, the only thing holding together the drywall was the wallpaper. D and I worked methodically as we removed drywall and flooring from the damaged rooms. We rested as we could. We didn't have a lot of the needed tools at this point in time, but the work had to be done. It was Thanksgiving, so most stores were closed. We did end up making a run to Walmart later in the day as we needed to get some masks and safety goggles for our own health. We picked up an air purifier and a few other necessities.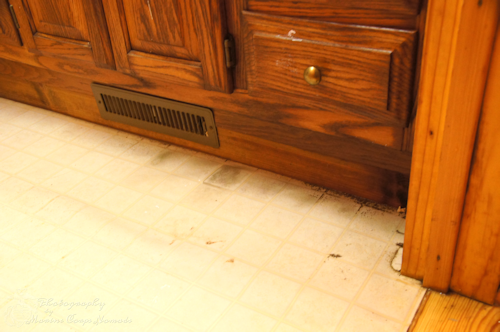 Friday was yet another day of demolition. We didn't know what was going on with the insurance company as we hadn't been contacted yet, so we continued to work. We had to take care of the home and remove the water logged, damaged building materials. Our debris piles continued to grow.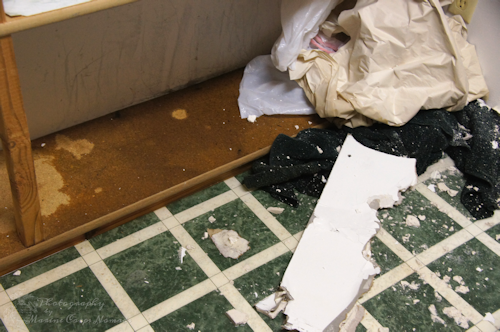 Late Friday afternoon, we received a call from the claims adjuster. We talked for a little while as she gathered more information from me about what had happened and what rooms were damaged. We were discussing what we needed to do and what could be done when the call dropped. I didn't hear back from her, so we continued to work.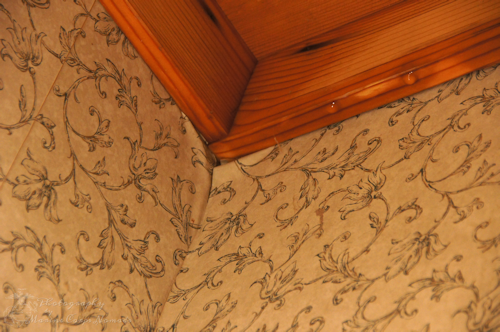 Over the weekend, I tried to get a hold of someone at the insurance company, but it didn't happen. We really had no clue what was going on. We just knew that we were going to continue removing the material. The more we removed, the more we realized that the damage was more extensive than we originally thought. We just focused on the fact that the insurance company told us that we could remove whatever we needed to in order to make the home safe.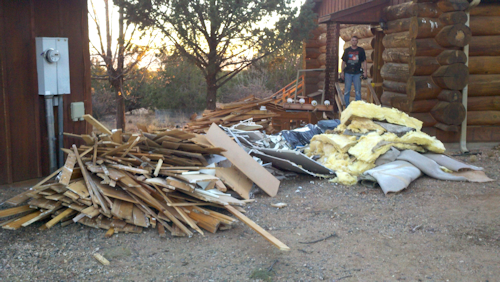 Finally, on Monday, I was able to get in contact with someone at the insurance company. Somehow, with the holidays and some miscommunication during the dropped call, our claim had fallen through the cracks. Our claim was assigned to a claims adjuster.
To be continued….