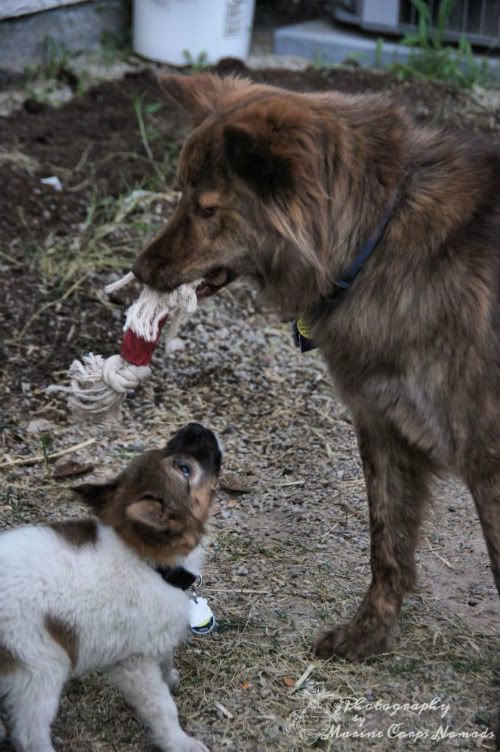 I've found that homeschooling, keeping up with the house, and training the puppies has taken up pretty much all of my time.  I'm rarely on the computer these days, so my posting has been cut down drastically from my norm.  I know that once we have the whole house training thing under control that life will become a little more "normal", but the training won't stop there.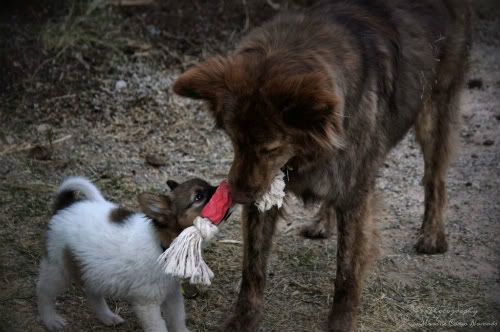 Having two puppies has created quite the lively household.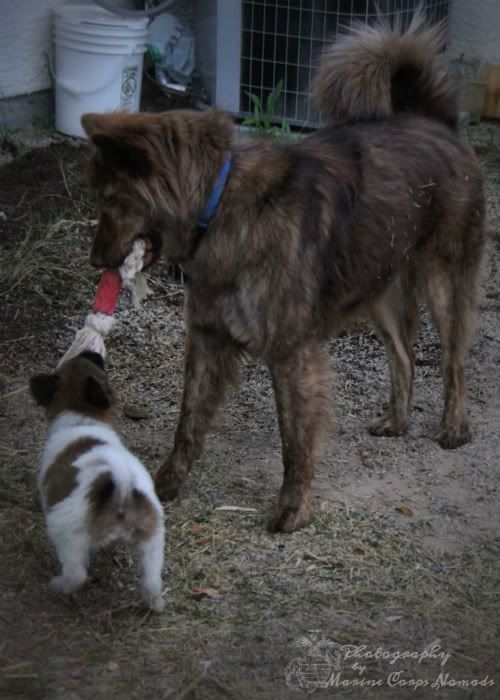 Wiley is (from what we know) a little over a year old and due to him being a large breed dog, he's definitely still a puppy. He certainly acts like it. Thankfully, we found a trick that has seemed to help curb some of his nipping/mouthing issues.  (Hey, he's got a big mouth, and it can hurt even when he's just playing.) We've been teaching him to have a soft mouth and give kisses instead of nipping. While he sometimes forgets, he is doing much better. I had forgotten that we did this with Bear when he was younger, and when I remembered yesterday, I immediately started implementing it. He picked up on it quickly.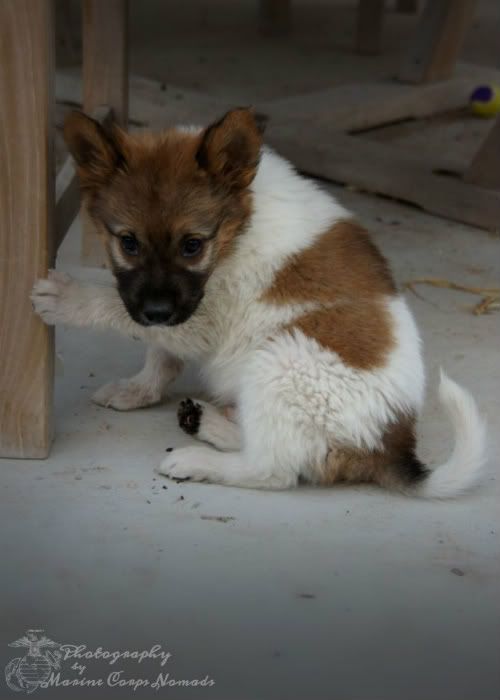 Wyatt is all puppy at between 2 and 3 months of age. We thought we were getting a medium/large breed Akita mix as that's what the humane society told us, but it looks like they were off. Instead, it looks like we've got a small breed dog – a Shiba Inu mix. We were pretty disappointed to discover this as a small dog wasn't really something that we were looking at.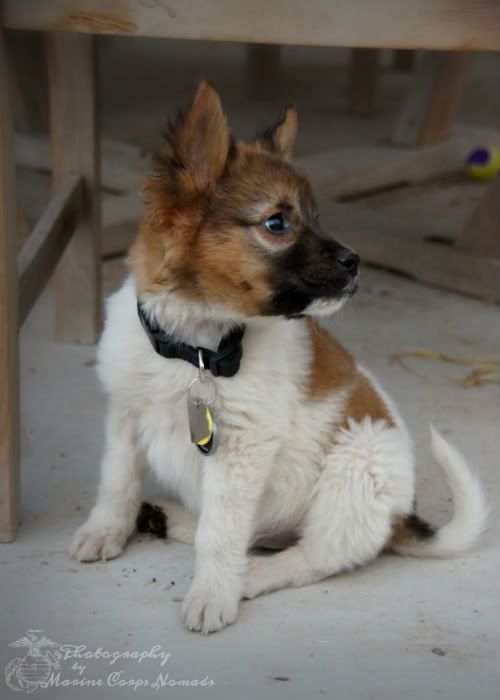 The good thing is that Shiba's are basically a big dog in a small dog's body. They like to play hard, and little man will fit right in with our love of the outdoors as he'll have no issue going on hikes. Obviously, big or small, he's a member of our crazy little family, so taking him back was never a consideration.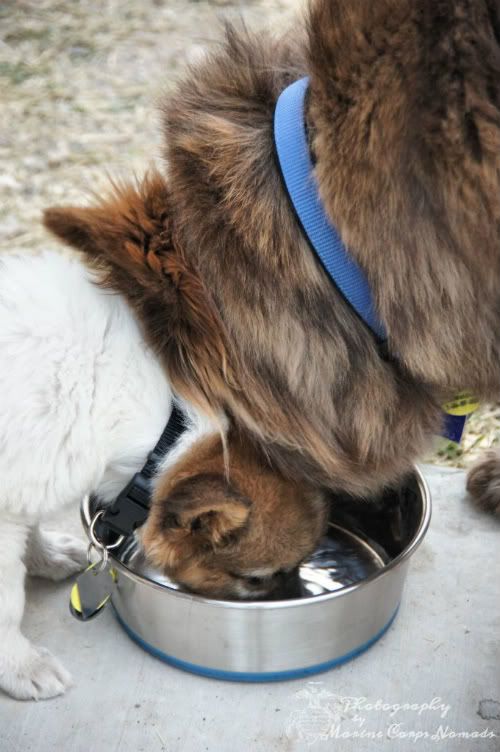 Wiley and Wyatt love to play together. They both antagonize each other, so it can be quite the ordeal when they both get worked up. Don't let little Wyatt's small size and cute face fool you, he's quite the stinker and has no issue holding his own and then some when it comes to playing with big brother Wiley. The nice thing is that although they love to play fight, they do not truly fight over food, water, or toys.  Oh, they'll try to steal toys and what not from each other, but they don't fight over them. They'll often swap food bowls if I forget to close Wyatt's crate.  (They are fed in their crates.) They even share a water bowl.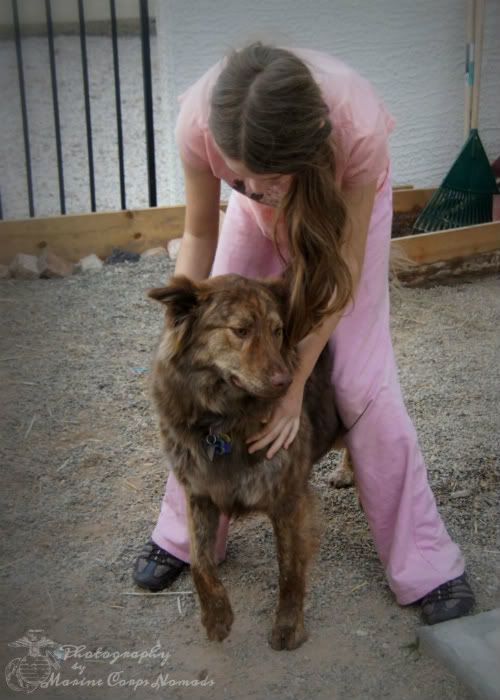 They both love to play hard, so we have to keep an eye on them just to make sure it doesn't get out of hand. We all take turns spending time outside with them. We also try to spend some time one on one with each of the dogs as they need that down time away from each other sometimes.