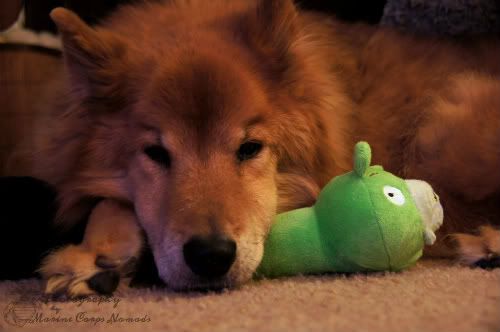 When I scheduled my a Doggy Christmas post yesterday, I never imagined that I would soon be turning around and writing a post about having to say goodbye to our beloved dog.
You see, this sweet pup entered our lives at 6 weeks old shortly after D and I were married.  He's been my constant companion and shadow through good times and bad times.  He was my dog, and he went pretty much everywhere with me.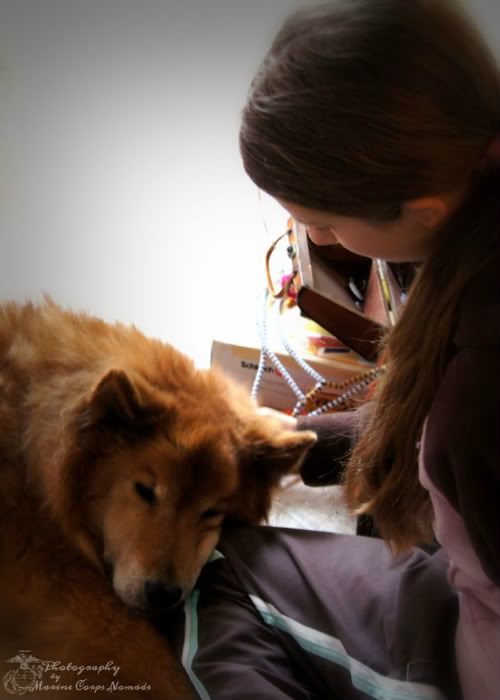 We were blessed with many years with our precious boy.  He loved to explore with us and just spend time with us.  The Lord provided for us on his final day.  Munchkin received a call saying her volunteer work at the stables had been cancelled for the day, so she was able to spend time with him.  At the time of the call, we didn't know it would be our final day with him.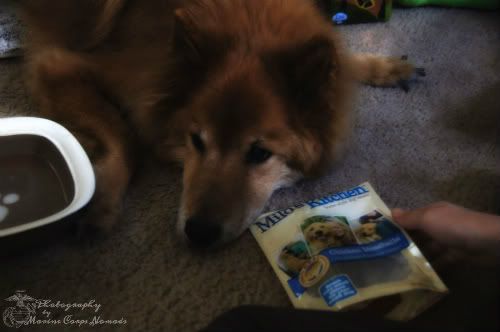 He woke up unable to move, so we made him as comfortable as possible.  We loved on him and spoiled him to the best of our ability.  Tears… lots of tears… tears were shed.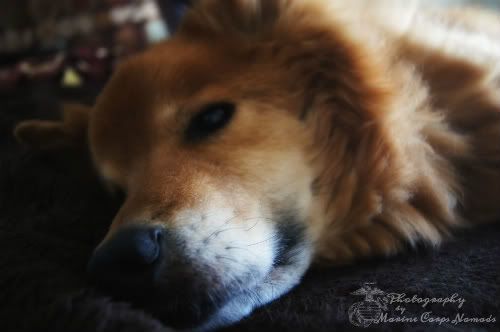 Last night, I had no sweet pup at my feet.  After 14 1/2 years, my feet were cold because I didn't have my furry friend resting his head on them.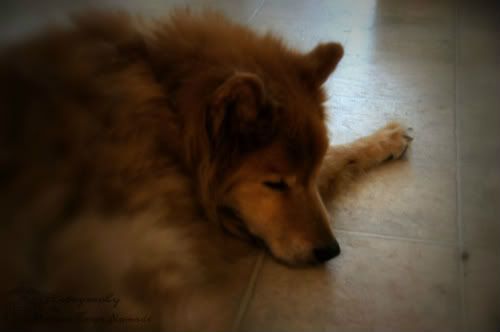 I found myself waking up multiple times during the night as is our normal routine.  You see, I've been lifting him up onto the bed and carrying him up and down the stairs for a while now.  As he got older, he had to go out more frequently.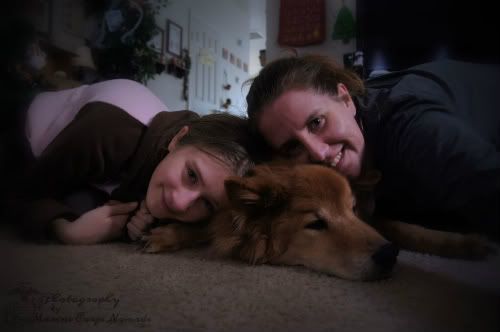 In time, a new routine will be found.  For now, I clean, wash blankets and towels, pick up doggy toys and grieve…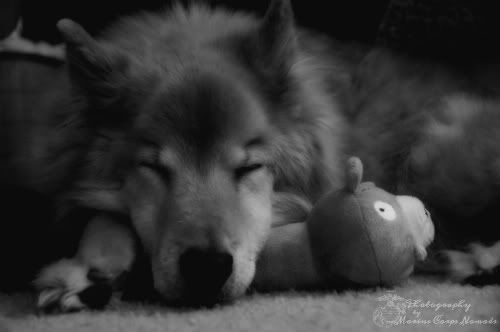 Goodbye, our sweet boy, thank you for the many years of comfort, love, and companionship.  You are dearly, dearly missed.