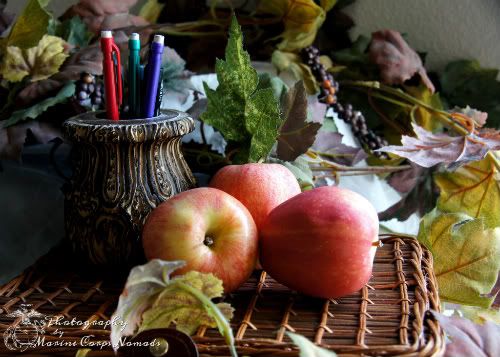 One of the things that I miss about living where there are seasons is the fall colors and the crisp autumn breezes.  I also miss things like going to the apple orchard and cider mill as well as going on hay rides out to the pumpkin patch.  Now, don't get me wrong….  I do enjoy the mild winters here as it allows us to be outside in the sunshine most of the year.  Granted, we tend to hibernate a bit in the summer when temps soar.  At the same time, fall isn't quite the same without the brilliant hues of the changing leaves.  Hmm…  I wonder if we could take a drive to find some fall colors.  I need to look into that.  **grin**
Even though we're without many of what I think of as fall traditions, we still like to embrace fall.  I decided to create some notebooking pages with some basic writing prompts to help with creative writing exercises.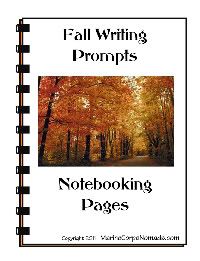 The Fall Writing Prompts notebooking pages are now part of the Marine Corps Nomads Homeschool Resource Library. They're still free, but they're now hosted right here. All of the free homeschool resources are available in one easy-access location. You can sign up for free access to the resource library below.
If you have friends or family who are interested in these free resources, please have them sign up as well. Thanks for your support!