These pages are no longer unavailable due to the updated Bright Ideas Press Copyright. Thank you for your interest. Bright Ideas Press has their own notebooking pages available for sale.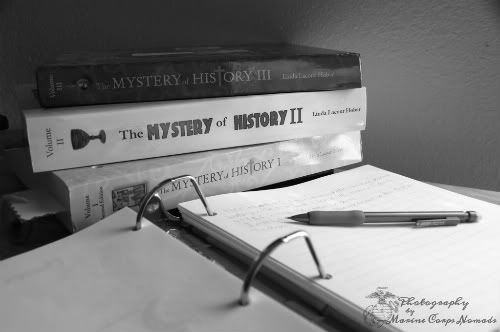 This year, Munchkin and I are working our way through Mystery of History volume 1 and then volume 2, so I made up notebooking pages to go along with our studies. We really love the format of Mystery of History as it makes history come alive. Linda has a real knack for making the history lessons feel like a good story instead of a dry history textbook lesson.
I've broken up the pages according to time periods, so these pages can be used with any history curriculum.  There are also some extra pages that I used for her review, pretests, and tests as well as some simple timeline pages.  I'll add the rest of the notebooking pages as I get them completed.