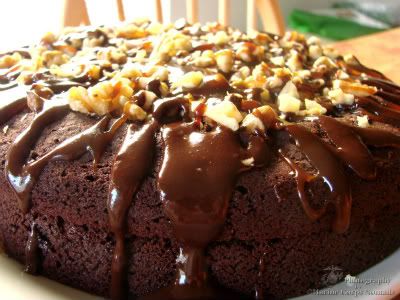 It's hard to believe that another year has gone by, and it's already time for the annual Ultimate Blog Party!
Thanks for stopping by Marine Corps Nomads.  Let me offer you a piece of gluten free chocolate snickers cake.  Later in the day, I'll be making some of my other favorite gluten free recipes.
As you can tell from the blog title, we're a Marine Corps family.  My husband is an active duty Marine.  We're currently stationed in Arizona, and we love exploring this area.  I'm a stay-at-home mom to Munchkin, our soon-to-be 12-year-old daughter.  (How did that happen to quickly?)  I blog about military life, Christian life, homeschooling, gluten free living, exploring and camping, and so much more.  Basically, I blog about our life.  I enjoy writing reviews, and I throw in some giveaways as we all like winning stuff.  **grin**
Right now, Munchkin and I are working on some homeschooling items.  You can check out some of the lapbooks, workbox items, and file folder games that we've created to help her schooling be just a little more fun.
While you're waiting for us to complete homeschooling for the day, you can enter some of my current giveaways.  I'll be adding more giveaways next week, so please swing back over.  You can sign up to have updates sent directly to your email inbox or follow via rss or google friend connect.
I look forward to connecting with you here on the blog as well as on Facebook and Twitter.