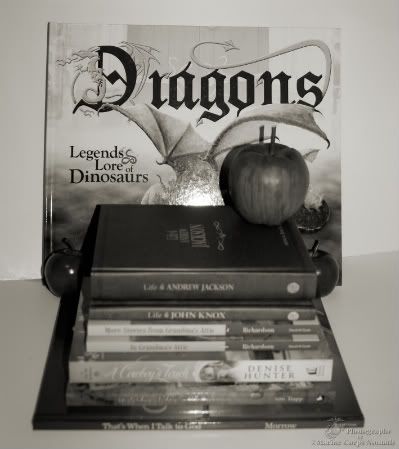 Project 365 – #088
Last year, I had a blast participating in the library-loving blog challenge, so when Jennifer contacted me to see if I wanted to participate again this year, I said yes!
For every commenter on this post between now and April 1st, 2011 at midnight (pacific time) I will donate 50 cents to our local county library, up to an amount of $50 total.
It's super easy for you – you comment, I donate to the library! You know how as a homeschooler I love books and great libraries. **grin** I'd love to hear about your favorite read lately.  Or maybe you want to comment on the whole e-book vs hard copy debate.  Whatever the case, let me hear from you.  Don't forget to help spread the word!
My pledge is "per commenter"—so if a single person leaves 50 comments, that still only counts once! But you can do more by spreading the word … please link to this post, tweet about it, mention it on Facebook, etc. You can raise money for additional local libraries by visiting the blogs of others participating in this blog challenge.  You can find a list here.
If you're inspired to start your own challenge or donate a flat amount to your local library also, please leave the amount of your pledge and the name of your library system in the comments.
Want to help earn more for the libraries?  New for this year, there is also a Twitter component to this challenge. For every new follower (starting number 1,096) I get and keep at my Twitter account @MarineCorpsNomd between now and April 1st, I will donate an additional 50 cents up to $50 total.  Make sure you tweet out to me to help draw attention to the library loving blog challenge.  Please help the library love!!
This week, I'm going to try to post some book reviews in honor of the 2011 Library Loving Blog Challenge.  (I'm dealing with migraines again, so the best laid plans….)  Feel free to link to your family friendly book reviews below!!