Friday, we headed over to Bryce Canyon for the combination trail of Queen's Garden and Navajo Loop.  It was a beautiful, breezy day with very few clouds in the sky – a perfect day for hiking.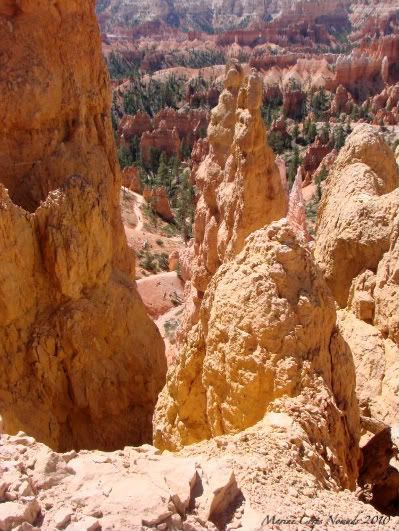 If you look carefully at this picture, you can see the trail that we are taking down to the bottom. It was 300+ feet to the bottom.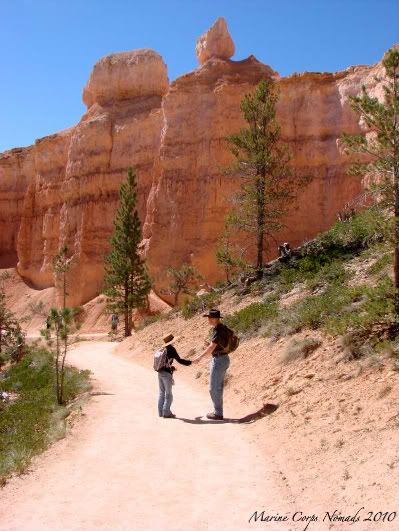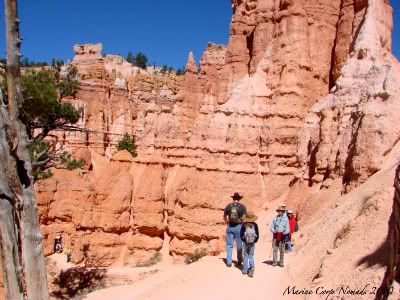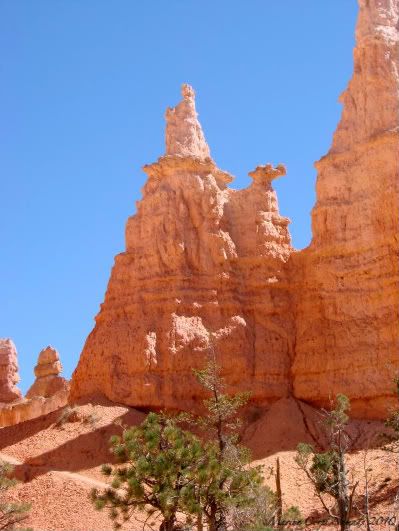 Welcome to the Queen's Garden. While there were a few hikers that thought they were actually going to see a garden, most realized that they were hiking to a rock garden. Once you reach this point, you can stop and turn around as this is the end of the Queen's Garden Trail. The other option is to keep going to the Navajo Trail. We decided to continue on to the Navajo Trail.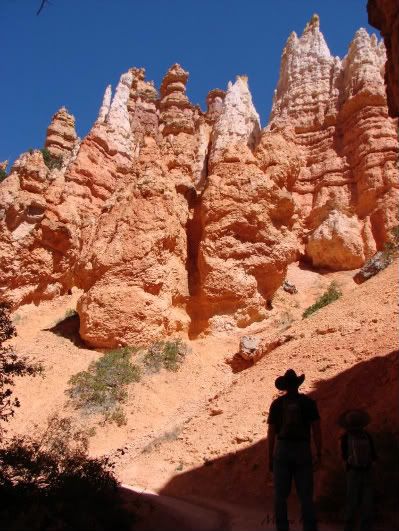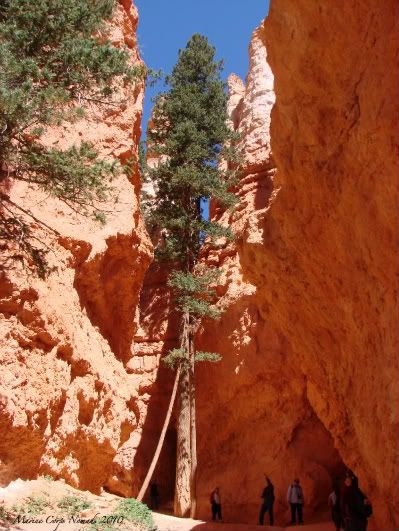 This area on the Navajo Trail is known as Wallstreet. To say that you feel minuscule is an understatement.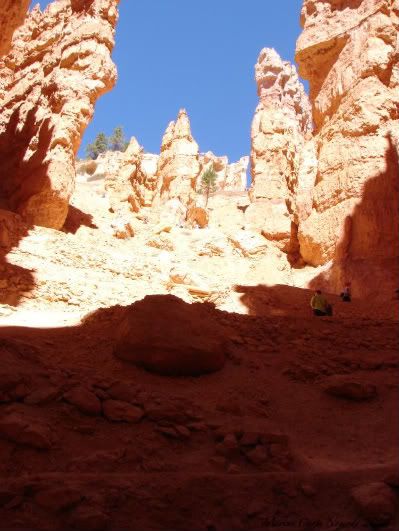 You may not be able to tell from the picture, but if you look closely, you should be able to see the long series of switchbacks that we climbed to get back up to the rim trail.
Whew! We're part of the way up and looking down at how far we've come. (I'm also taking a bit of a break as this is quite the hike!)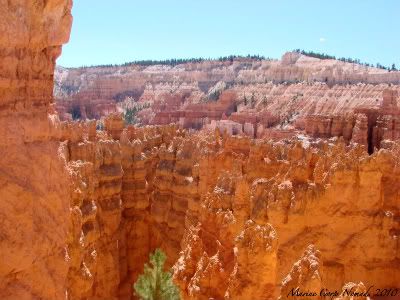 See the top of that tree? It's the same tree that I photographed from the very bottom. It's a huge tree.
One more look down at the beauty of nature and the trail that we just traversed.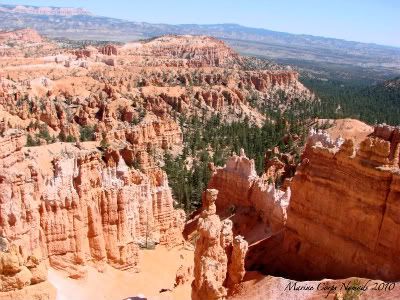 One last picture of Thor's Hammer before we leave Bryce Canyon. I'll try to get more pictures from our earlier adventures at Bryce Canyon posted sometime next week.
We found an unexpected surprise when we stopped at a little place along the side of the road.