Wednesday's adventure took us to the Lower Calf Creek hiking trail.  Our destination?  A 121 foot waterfall.  It was a 6 mile round trip hike up and down through rocks and sand.  It was a beautiful hike filled with great scenery and glimpses into our country's past.  It was not an easy hike, but it was worth it.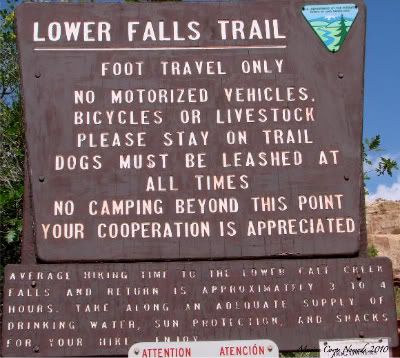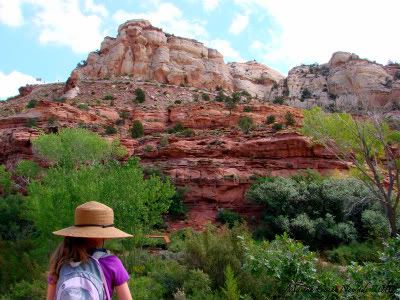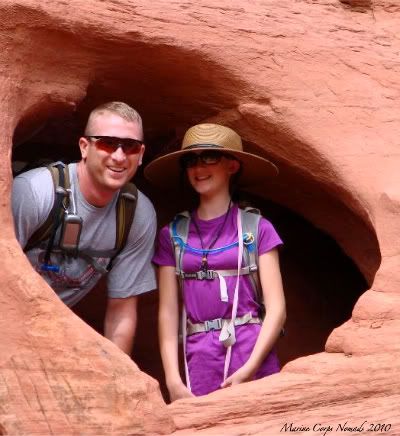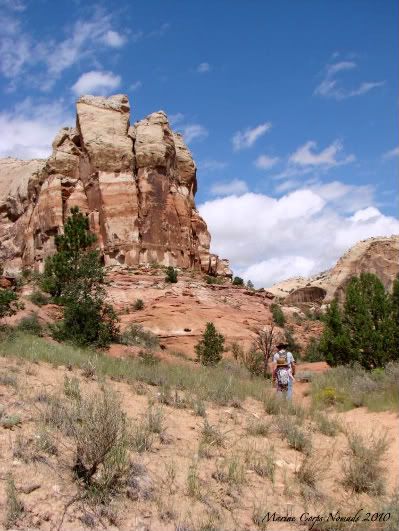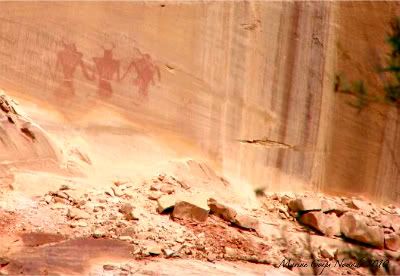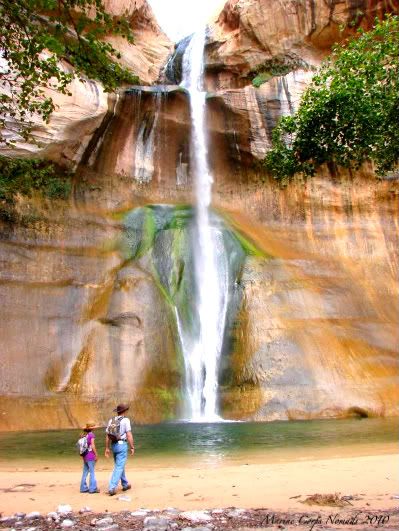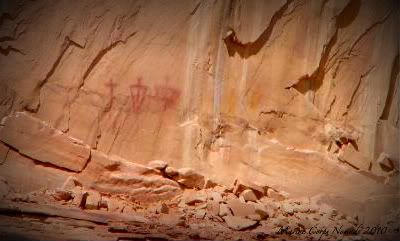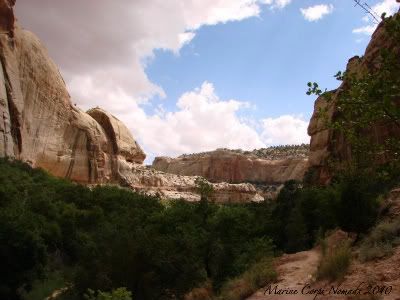 Munchkin is on the mend. This was the first day where she was actually acting more like herself. She was really excited to be out exploring and hiking.
Our adventures continue at Devil's Garden.