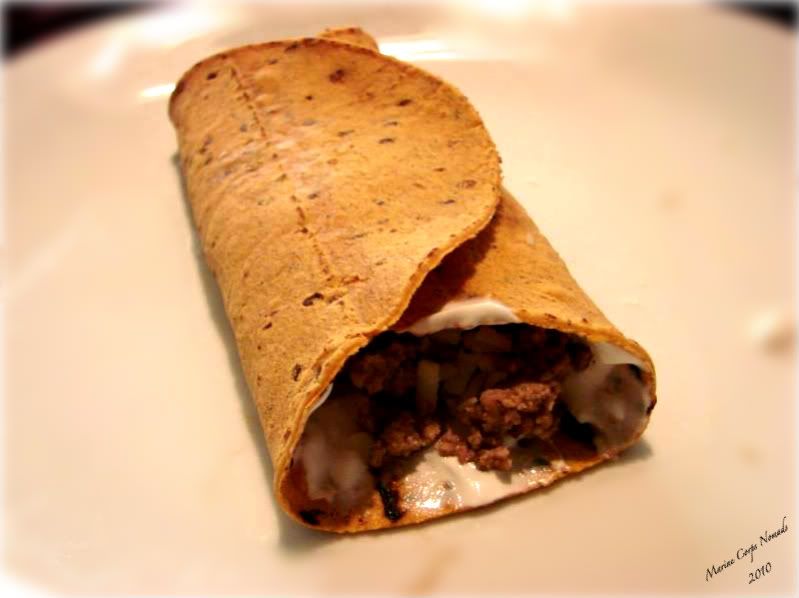 Gluten Free Chicken Soft Tacos
Ingredients:
1 lb ground chicken (or turkey)
1/2 C salsa (I used fresh salsa)
gluten free wraps (I used sandwich petals)
1 C shredded cheese
Sour cream
Shredded lettuce
Chopped tomatoes
Salsa
Olives
Directions:
Brown ground chicken, drain fat
Add salsa, cook a low for a few minutes
Warm tortillas in microwave (or skillet if preferred)
Spread sour cream on wrap, add meat, cheese, lettuce, tomato, salsa, olives…
Roll wrap and enjoy.  Serve with rice and beans if desired.
Find more recipes for gluten free main dishes here.
Check out more great recipes at Slightly Indulgent Tuesdays, Tempt My Tummy Tuesdays, Tasty Tuesdays, and Tuesdays at the Table!